Mar 1, 2020, 5:44:29 PM via Website
Mar 1, 2020 5:44:29 PM via Website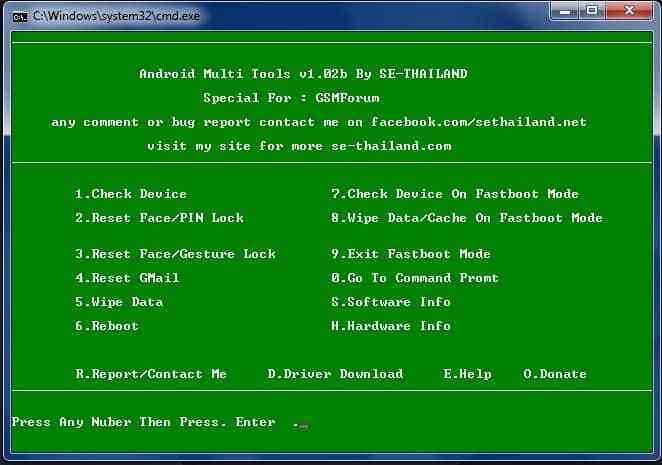 Download Android Multi Tools latest version to easily repair your Android based mobile phones for free. This is the most useful and free software which easily helps you to rid from many of problems on the Android Devices. You can easily remove FRP Locks, reset your phones and also you can remove the screen locks from your devices using the Android Multi Tools. All we know that the Android operating system is the worlds most popular operating systems for the smartphones. This is the reason that we face problems with the Android phones. To avoid many of problems in the Android gadgets we use the Android Multi Tool.
Features of Android Multi Tools
You can check that your phone is connected with your PC or not using the first command of this tool.
In the second option you can remove the pin lock and face lock from your phone.
Simple remove the gasture lock from your phone.
Easily remove the FRP Lock or Gmail account from your phone with the help of this Software.
Remove or wipe your phone users data.
If your phone is stuck and you are unable to reboot it so you can get the help of Android Multi Tools to reboot your phone.
Support the Fastboot mode you can check your phone information.
Remove the Fastboot mode from your phone.
Get your phone basic information.
Hard reset your phone.
— modified on Mar 3, 2020, 6:43:48 AM