Jan 11, 2020, 2:06:47 PM via Website
Jan 11, 2020 2:06:47 PM via Website
Hi guys! I made a USB tethering and reverse tethering app that doesn't require root. It also doesn't require you to enable USB debugging (except on Windows, I'll try to fix that in a future release). It uses USB accessory mode which can make it faster than apps that use ADB.
Tethering
This allows you to share your device's wifi or mobile internet connection with your PC. You can use this if your carrier or data plan doesn't allow you to enable the built-in tethering feature of your device. Or if you have unlimited data plan, but your carrier caps your hotspot/tethering usage to a certain amount, say 7GB.
Reverse Tethering
This feature allows you to share your PC's internet connection with your device. I use this to reduce lag when playing online games because my room has an unstable wifi signal and my PC is already connected to the internet via an ethernet cable. You can also use this if you're in a place where your PC has access to wired internet and there's no wifi available.
Note: Some apps only check for wifi or cellular connectivity, thus will not work when reverse tethering.
Network
When tethering or reverse tethering, your PC along with all connected devices will be in the same network. This means a device can communicate with your PC and other connected devices. This is useful if you want to transfer files from one device to another or if you want to access a server (e.g. HTTP server) on your PC from your device.
Note: ICMP is currently not supported so the ping command will not work when tethering or reverse tethering.
Additional Features
• No root required
• No USB debugging required (except on Windows)
• Fast link speed (200Mbps+ on some devices)
• IPv6 support (may not work on some devices)
• Up to five devices can be connected
• Configurable network settings
You can get the app here: https://play.google.com/store/apps/details?id=com.robskie.tether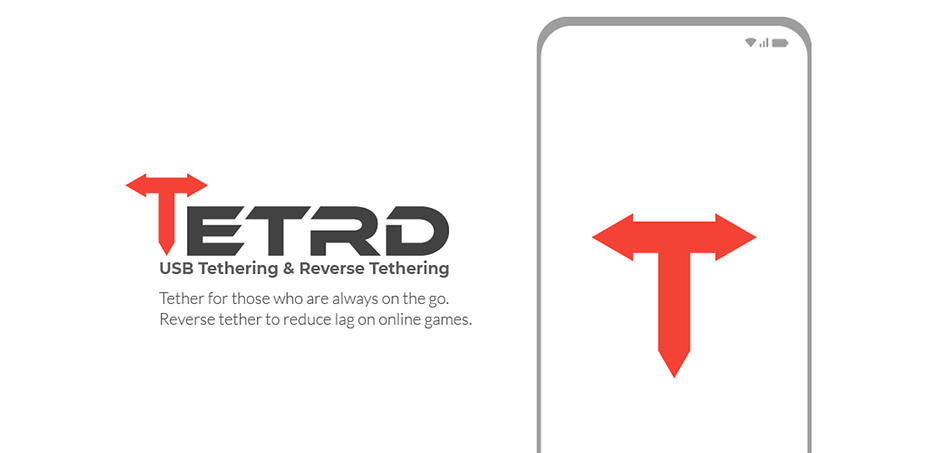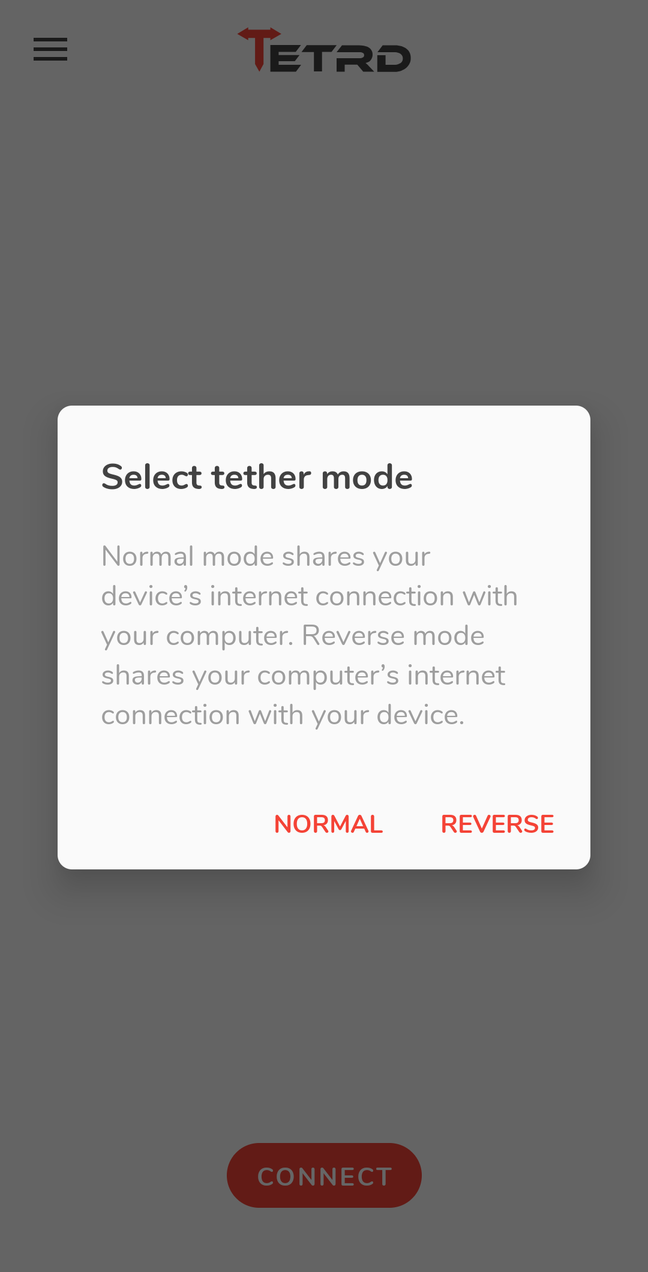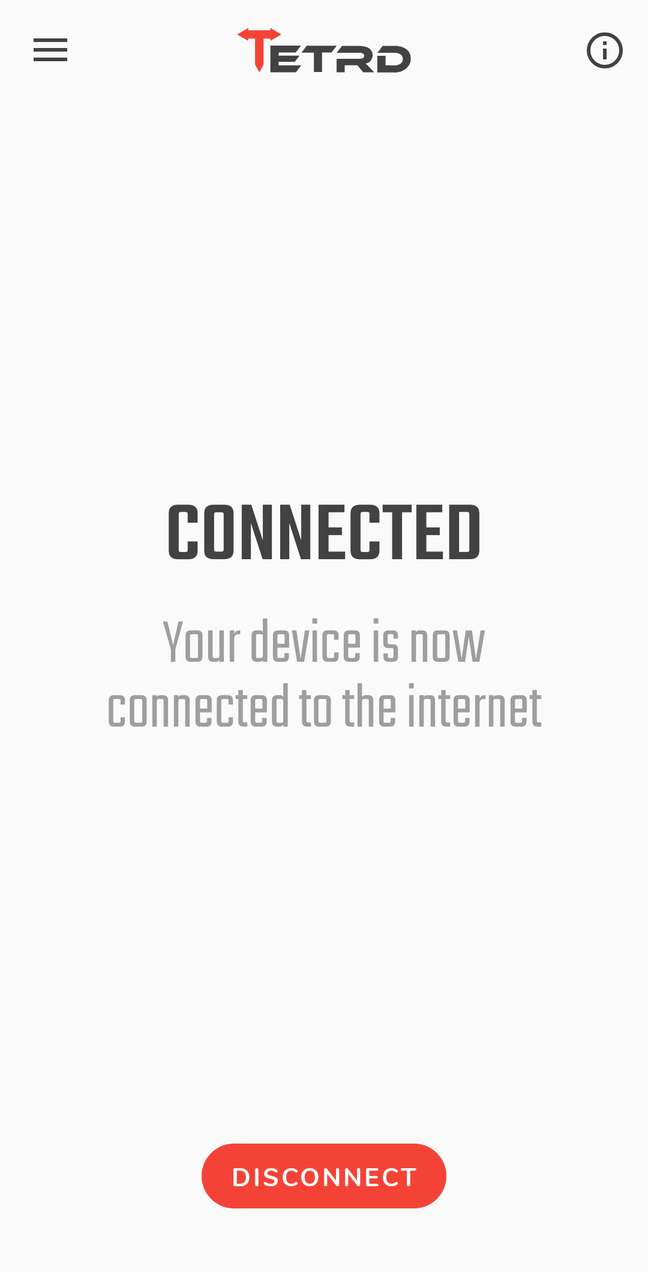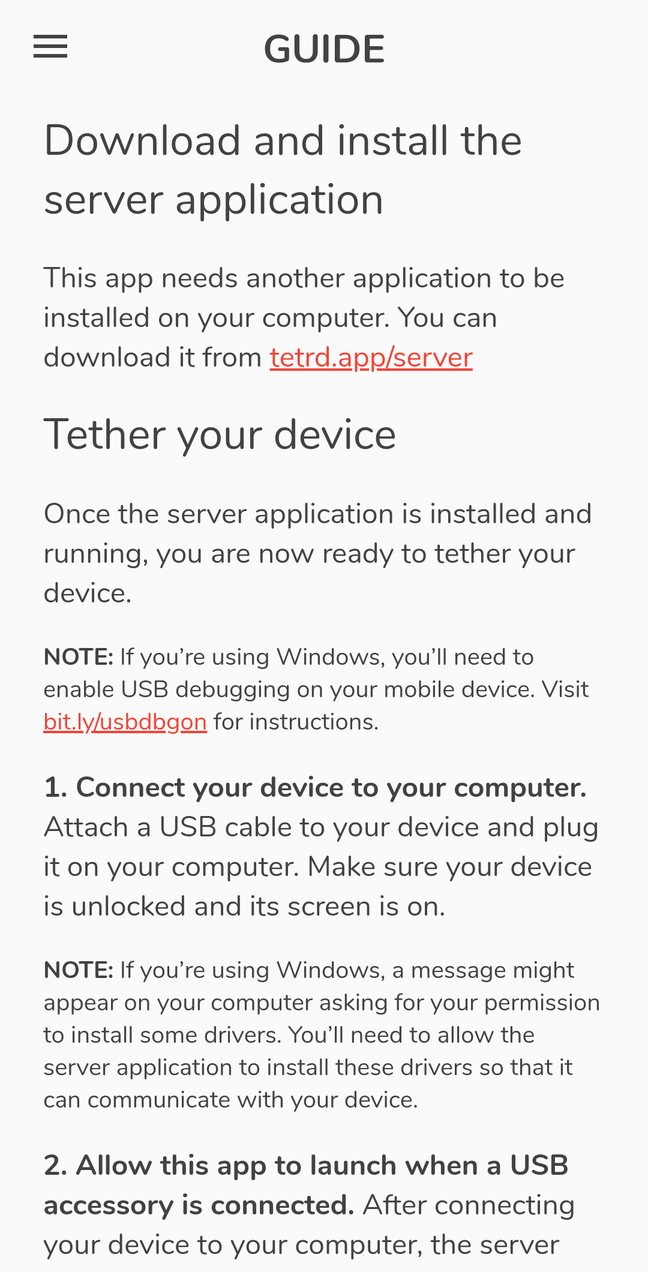 — modified on Jan 21, 2020, 12:33:40 PM