Jan 9, 2020, 10:59:32 AM via Website
Jan 9, 2020 10:59:32 AM via Website
Hello!
On a website that is based on a CMS engine, and is using a plugin for WhatsApp click to chat link i noticed the page title and URL included in the pre-filled message, which is very useful if you want to know from what website the request is coming: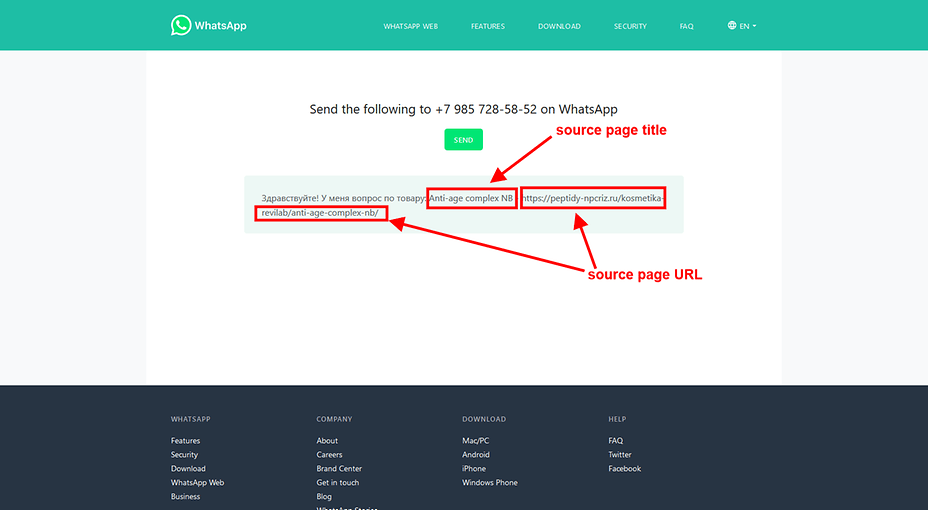 If necessary i can provide the type of CMS and WhatsApp plugin page.
On the official WhatsApp faq page i could not see any mention about this feature, so i was wondering if anyone know how this can be done? Because i have looked all over but could not fine a complete list of variable that could be used in the generated link.
I assume this could be done via java script.
Thank you!
— modified on Jan 9, 2020, 11:00:06 AM