Dec 7, 2019, 10:13:38 AM via Website
Dec 7, 2019 10:13:38 AM via Website
Are you seeking help to lose weight? Tired of following different diet plans without getting any results? Would you like to get real and authentic information, guidance and tips on how to lose weight or live healthy? If your answer is yes, this app has got everything that you may need. From tons of new weight loss and health categories to variety of useful information on how to cope with different health challenges, this app offers a wholesome combination of useful sections for all its users.
Take a break from stressful living and try Be Healthy: Health and Eating tips daily.
Read our tips and articles to get the help you need to start a healthy journey. Our app offers multiple category tags, including:
• Weight loss tips
• How to lose weight
• Tips to lose belly fat
• Keto diet plan and tips
• Diet advice and diet recipes
• Vegetarian or vegan diet recipes
• General healthcare tips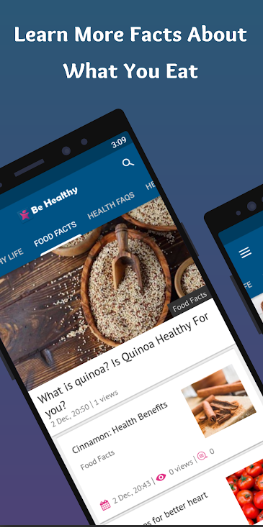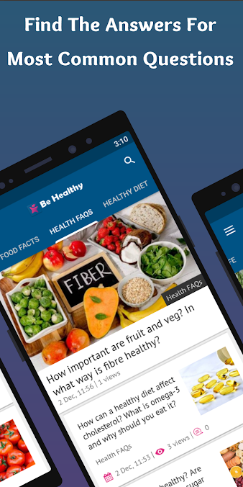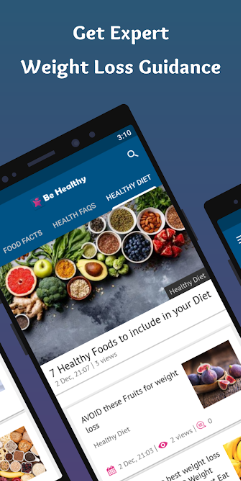 You are free to follow your favorite categories. The articles and information is updated on daily basis and you can comment or share your favorite tips. You can also store useful information by adding it to your bookmarks collection.
How to use Be Healthy: Health and Eating tips daily:
• Download and launch the diet apps
• Browse healthy eating categories.
• Find weight loss advice and diet plan that meet your needs
• Comment and bookmark important diet meal plans and tips
• Share important stuff with friends and family members
• Browse, learn and live healthy!
Features of Be Healthy: Health and Eating tips daily:
• Simple and easy diet apps UI/UX
• Get expert weight loss guidance.
• Follow specific health and diet category, read news, comment and share
• Tons of new diet recipes curated to meet health goals and dietary preferences
• Wholesome health and fitness app featuring tons of useful features and information
Download via Playstore:
https://play.google.com/store/apps/details?id=com.health.diet.tips