Oct 15, 2019, 12:48:25 PM via Website
Oct 15, 2019 12:48:25 PM via Website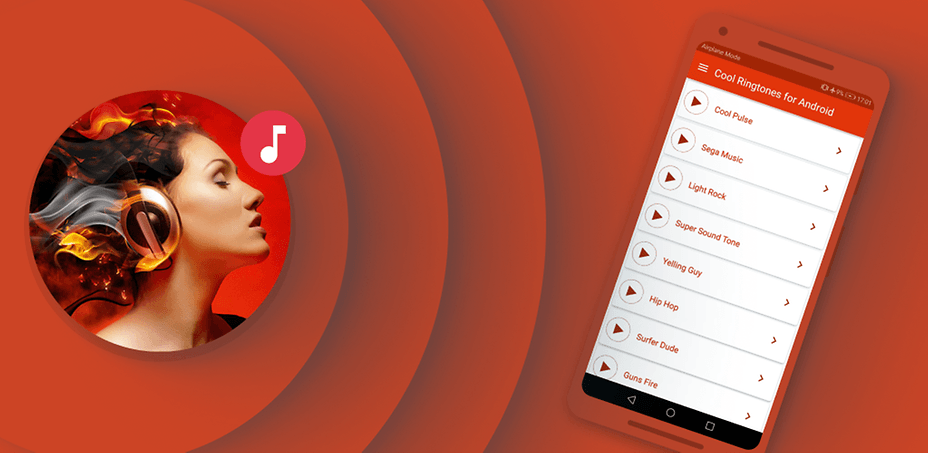 If you bored with the mobile ringtones that you've in your android phones and now looking for some amazing ringtone apps to use? If you are, then you are the right place, we have the solution to your problem to download the best ringtone apps from the Google play store. Here I am going to share the 5 best cool ringtone apps that would you like to download it to their android phones. So you can exactly find easily most popular and cool ringtone apps for use on their smartphones.
You will love these ringtone apps which have a beautiful interface and user-friendly. Using these ringtone apps you can set their favorite sound as your incoming call tones, SMS ringtones, and alarm tones. You just copy the apps name from this article and paste it on the Google play store and you exactly find your favorite app. So in this way, your lots of time will be saved to find your favorite app. Let's see these apps one by one.
[#1 Animal Ringtones 2019][2]
Animal Ringtones 2019 is the latest one of the best app on the play store. Which provides real animal sounds you can set up these sounds on incoming calls, SMS ringtones and alarm tones. This app provides a large number of ringtones like sparrow, pigeon, eagle, owl, dove, woodpecker, parrot and many more. One of the best feature of this app which can help you to learn your children animal sounds and it is the best way to understanding the animal sounds for children. And children are most love for these types of apps which are enjoyable and funny. Sometimes children listen to funny sounds and trying to sing the same type of sound as fun.
2 Free Ringtones for Android
It's another cool ringtone app for the android on the play store which is freely and easily download without any difficulty. Just download it on your phone and listening to your favorite ringtones continuously and you won't be able to stop. It's full of funny and provides a large number of ringtones with the user-friendly interface by colorful icons and the best feature of this app, it also provides the volume icon interface on top you can increase or decrease the volume by one touch instead of using the mobile button again and again. Using this app you can customize any ringtone and set up it as incoming call tones, SMS tones, and alarm tones.
3 Scary Ringtones
Scary ringtone is an amazing app on the play store. It is perfect for a Halloween tone or you can scare your friends using the scary ringtones app sound effects. Scary ringtones provide lots of scary sound effects for their android phones. Using this app you make fun with your family members to scare with scary sound effects. This app is perfect for a Halloween ringtone or just for fun. And you can also set up these scary sound effects as mobile ringtones, notification and alarm tones.
4 MTP Ringtones & Wallpapers
If you are looking for such an app that provides more options in one app for their android phones then this app is for you. MyTinyPhone Ringtones & Wallpapers app is one of the best and awesome applications on the Google play store. This app includes more personalization options for your android phone, like ringtones, wallpapers, apps, and games. This app provides a lot of options in a better and easy way categorizing so, that users can easily access their favorite thing. Just download it on your android phone and download your favorite ringtones from MyTinyPhone app huge category. This is worth the ringtone app for android phones.
5 Super Loud Ringtones
If you bored to listen to the default ringtone of their android phone then you should download it on your smartphone. Super loud ringtone app provides the latest ringtone with high quality loudest sounds which make you enable hear your mobile phone ringtone with super loud ringtone app and you will never miss any call. This app is easy to use you can download it from the play store from avoiding any missed call in the future. You can set up this super loud ringtone as mobile ringtones, SMS and alarm tones.