Oct 10, 2019, 8:53:55 PM via Website
Oct 10, 2019 8:53:55 PM via Website
Find your favorite podcasts by browsing through over 24 million podcast episodes, radio and audio content across 30 categories with this free podcast player app.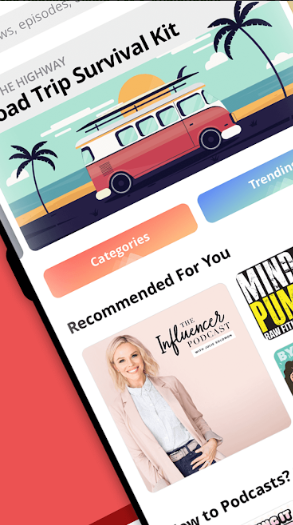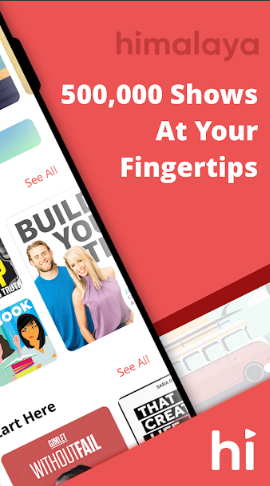 Discover your next favorite podcasts from our featured podcasts:
Dr Phil podcast,
Joe Rogan podcast,
NPR podcasts,
Serial podcast,
8tracks
L.A Times
The Rachel Maddow Show
Wondery
The New York Times
Dirty John
Bag Man
Dr. Death
Lore
The Daily podcast
BBC podcasts
Audio Bible
ASMR
And many more comedy podcasts, educational podcasts, political podcasts and other famous podcasts!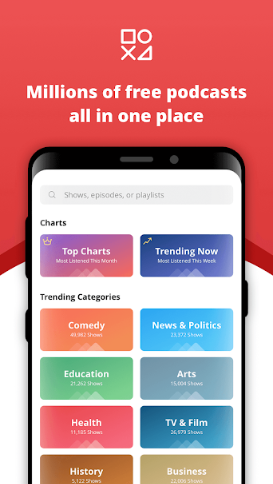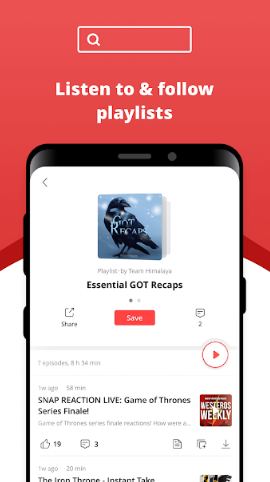 Features
• High quality audio with no banner ads.
• Personalized homepage with latest episodes of all your favorite podcasts.
• Customizable playlist cover image.
• Easily discover new shows, episodes and radio.
• Browse by categories, featured, top chart and listening history.
• Follow your favorite playlists.
• Search for episodes and shows in English, Chinese & Japanese.
• Keep all your favorite podcasts in one app with the import from Google podcast, Soundcloud, Castbox, iHeartradio, Overcast, Pocket Casts, Podbean, Podcast addict, Spotify, Stitcher, the Podcast app, Tunein, and apple podcast app!
Download Link:
https://play.google.com/store/apps/details?id=com.ximalaya.ting.himalaya