Oct 10, 2019, 10:12:16 AM via Website
Oct 10, 2019 10:12:16 AM via Website
Hot Tube! is a game of skill in which you have to navigate a tiny fish through the dark world of the sewer. Help the fish by rotating the tubes around him and to find a way out of the sewer. Get as far as you can and the farther you swim, the faster you will be... Furthermore, you can unlock some new fish and a complete new world.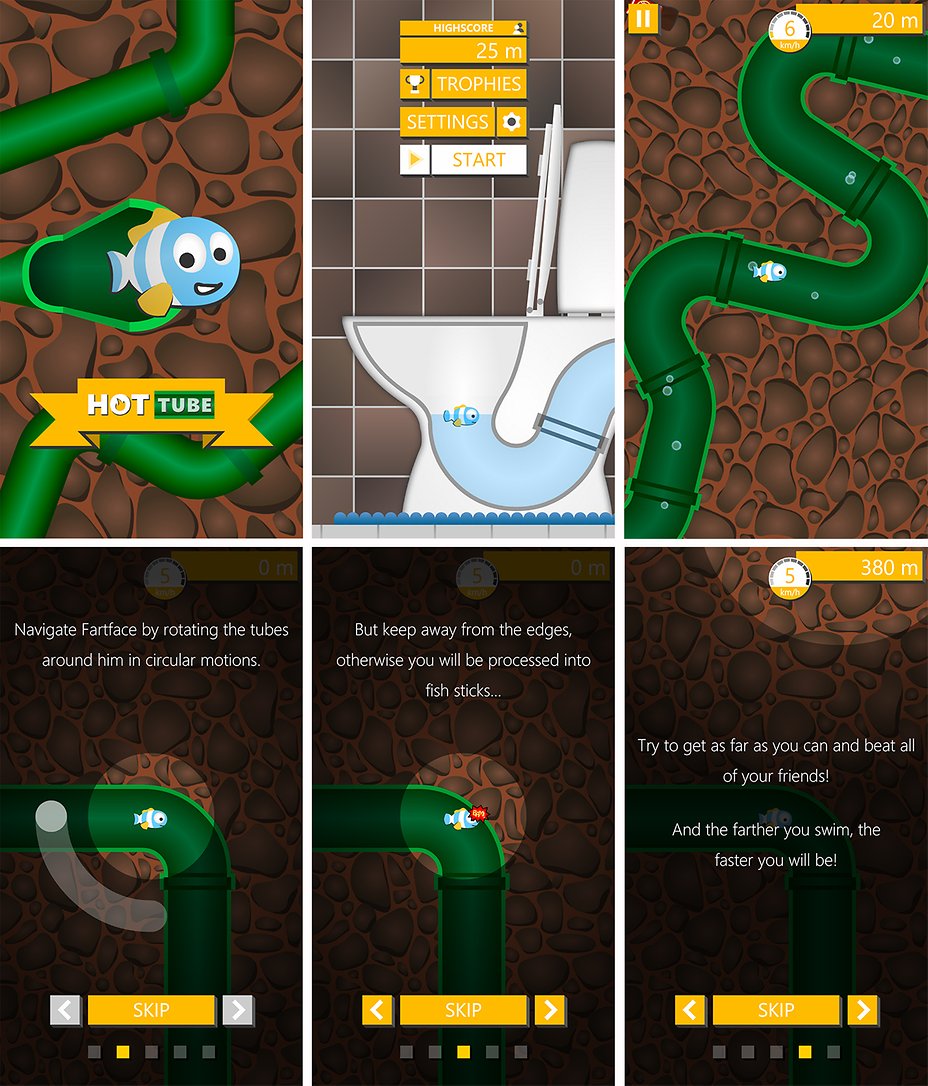 The game concept is based on the famous game 'Wire Loop' which involves guiding a metal loop along a serpentine length of wire. Simply rotate the tubes around the fish in circular motions. But keep away from the edges, otherwise you will be processed into fish sticks...
Are you after bigger fish? Then download 'Hot Tube' via your app store, crack the highscore and beat your friends! I appreciate any feedback from you!

Link to App Store:
apps.apple.com/app/hot-tube/id1472965767
Requirements:
- Android version 4.4 or higher
- Size: 30 MB
- Languages: English, German
- No In-App Purchases
- Contains advertisements
Kind regards and have fun!
Christian