Oct 9, 2019, 3:22:25 AM via Website
Oct 9, 2019 3:22:25 AM via Website
The Interval Timer is a simple and easy to use interval timer (hiit, stopwatch) for your daily workout with or without equipment at home, at the gym and everywhere else. The timer is suitable for HIIT, Tabata and fitness interval training or even interval running (jogging) and other time dependent activities (boxing, circuit training, meditation...).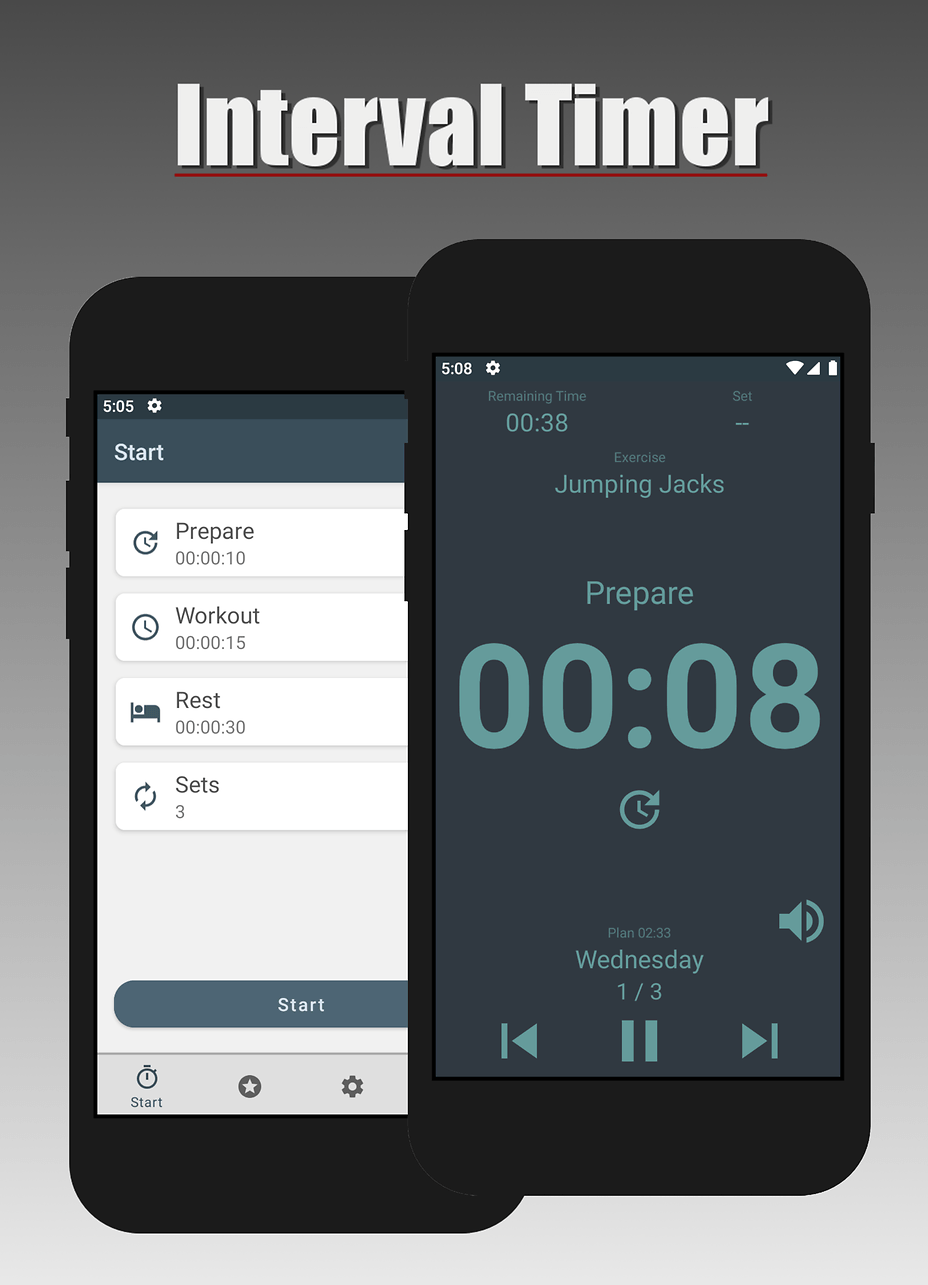 The Interval Timer makes it possible to carry out training sessions with preparation time, exercise time, pause time and number of repetitions. With this hiit timer and hiit stopwatch you can save your own workout configurations and redo them at any time. In addition several exercises can be grouped together as a plan.
The individual training phases are easy to distinguish by different background colors. Each phase is also initiated by an individually adjustable signal (sound and vibration).
Features
★ Intuitive and clear user interface in material design
★ Configure exercises (preparation time, exercise time, pause time, number of repetitions)
★ Group multiple exercises as a plan
★ Save, load, edit exercises and plans
★ Share your workouts with friends or create and load backups of your workouts
★ Works in background and shows a status notification
★ Perfect for high intensity interval training (hiit, tabata)
Have fun and achieve your fitness goals with the interval timer 💪😊
Download Link: https://play.google.com/store/apps/details?id=fitnesstraining.workout.stopwatch.hiit.intervaltimer