Jun 13, 2019, 11:11:34 AM via Website
Jun 13, 2019 11:11:34 AM via Website
Xiaomi and its competitive counterpart OnePlus just launched their latest handsets respectively, namely, Redmi K20 and OnePlus 7 Pro. Sharing the common features of presenting high-end specs at a wallet-friendly price, the two phones still boast more tempting features to keep their fans enticed. While OnePlus 7 Pro claimed to grant its customers both the top-of-the-line phone at a reasonable price, Redmi K20 ensued as "Flagship Killer 2.0". Then the age-old question comes: Which one is better? Maybe you can make a judgement after reading this article based on the comparison on these two phones.
Comparison on Redmi K20 Pro vs OnePlus 7 Pro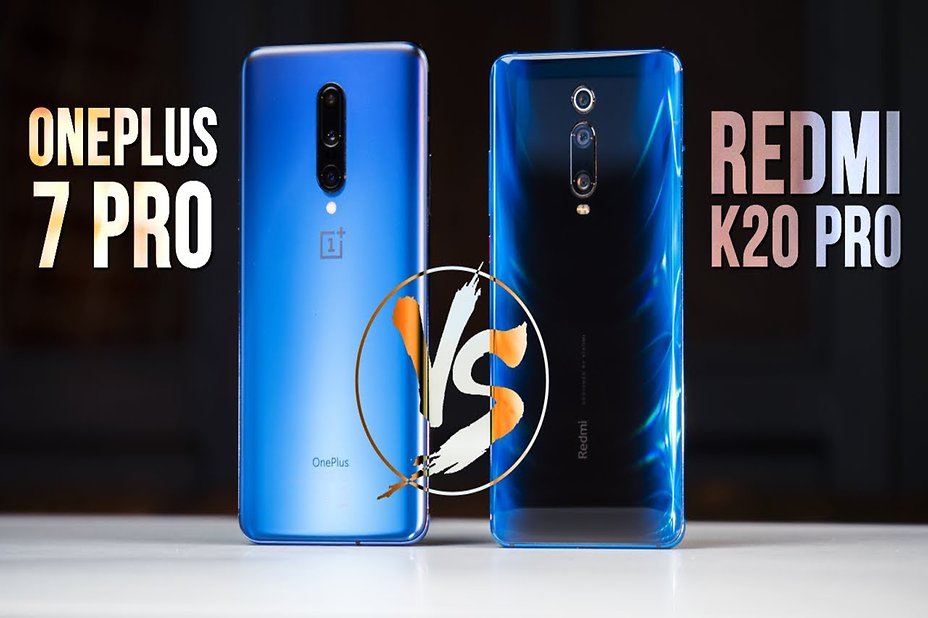 1. Display and build
Oneplus 7 Pro comes with a display of the fluid AMOLED capacitive touchscreen accommodating 16M colors. It is about 6.67 inches diagonally in a quite tall 19.5:9 aspect ratio.While Redmi K20 Pro is sized 6.39 inches, equipped with the Super AMOLED capacitive touchscreen. The Redmi K20 Pro gets a 6.3-inch fullscreen notch-less display with slim bezels and a narrow chin. Also, the latter is 6% slimmer than the former, which makes it easier to tuck into pocket or just look more fashionable.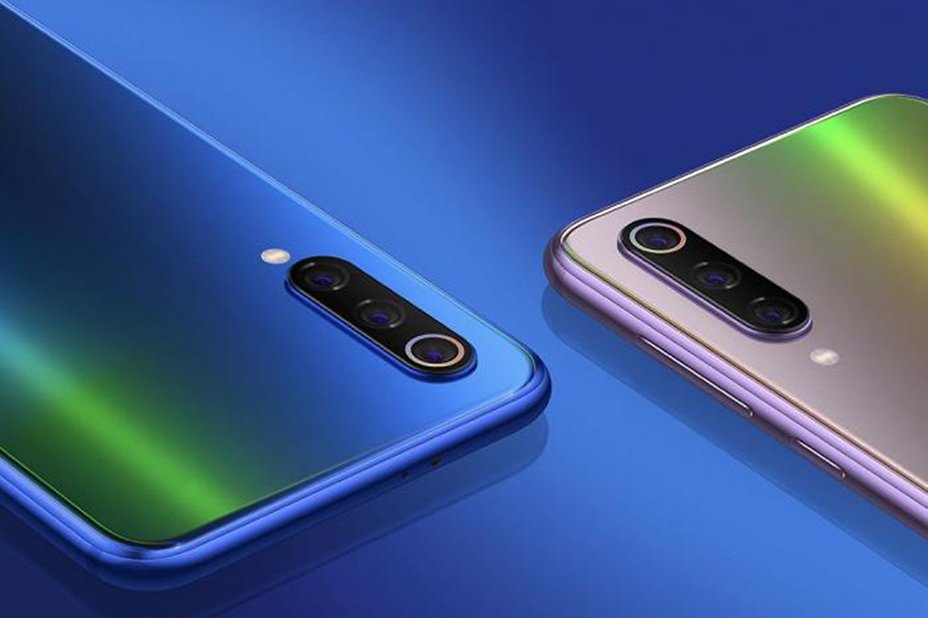 2. Camera
OnePlus 7 Pro serves as the first handset of the company to boast a triple sensor primary camera which utilizes Sony's latest IMX586 48Mp Quad-Bayer sensor. And compares to its predecessors, the biggest changes are the addition of an ultra-wide angle camera and a telephoto one complete with OIS. In the meantime, Redmi K20 Pro demonstrates its ravishing upsides of triple rear cameras with a 48MP sensor. And the mechanical pop-up selfie camera is said to open and close for up to 300,000 times without malfunctioning.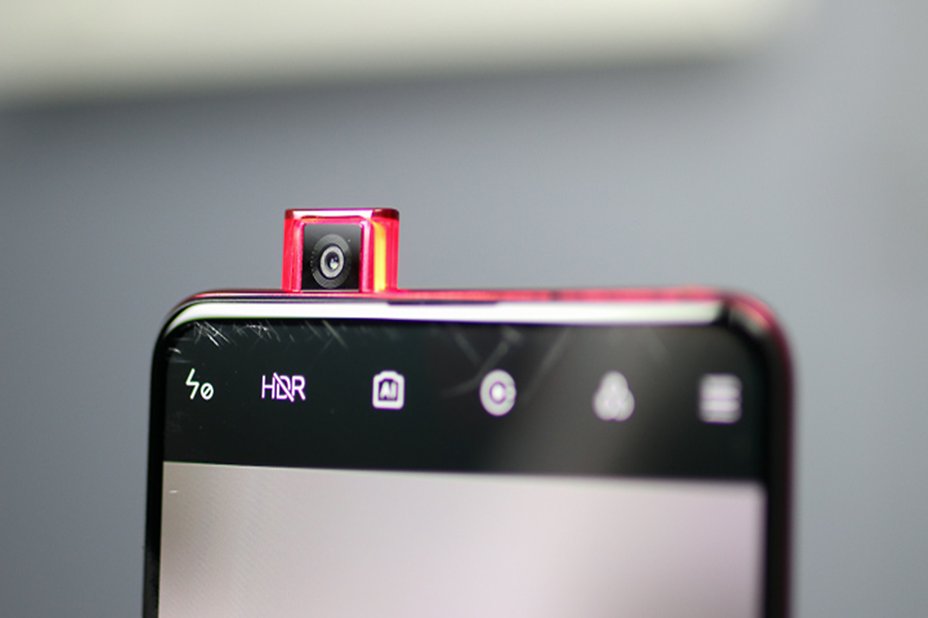 3. Battery
 Both phones boast powerful battery with the non-removable Li-Po 4000 mAh battery. And they ensure a fast battery charging, while OnePlus 7 Pro supports fast battery charging 30W (Warp Charge) and Redmi K20 Pro fast battery charging 27W (Quick Charge 4+).
4. Processor and performance
In this part the two devices present not many differences. Both handsets share the Qualcomm Snapdragon 855 chipset. In addition to its native MIUI 10, Redmi K20 Pro also share the operating system consisting of Android 9.0 (Pie) with OnePlus 7 Pro.
5. Memory
OnePlus 7 Pro offers different sizes of the storage which range from 128GB to 256GB, with a RAM of 6GB to 12GB. And Redmi K20 Pro has a capacity of up to 256GB internal storage with a RAM of up to 8GB.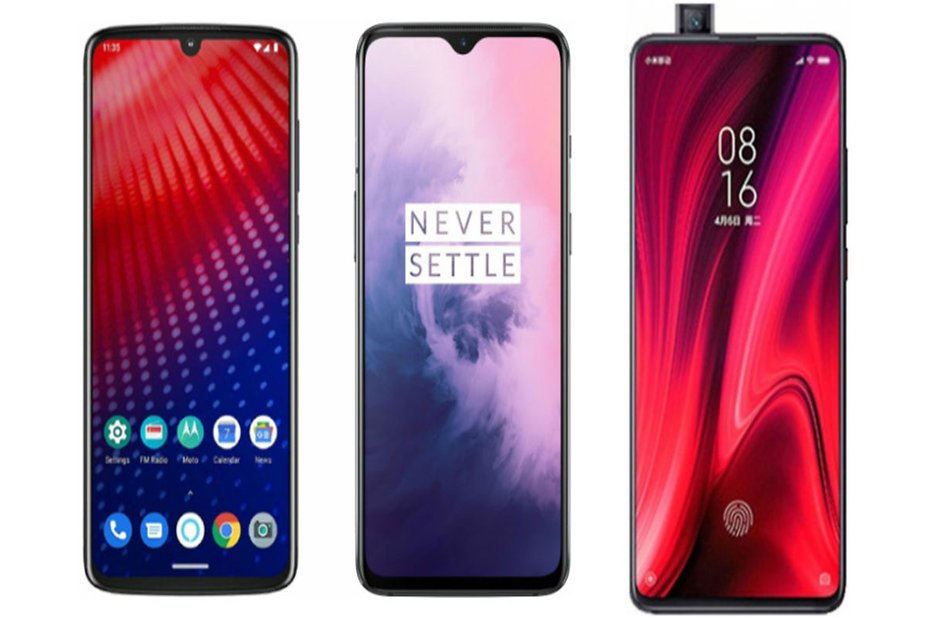 Conclusion:
Given the set of specifications, Redmi K20 Pro vs OnePlus 7 Pro are more or less same. Maybe the former excels depending on the more powerful selfie camera and more reasonable price. But both offer top-notch specifications, both appeal to different kinds of users. After reading this article, you can learn the differences on Redmi K20 Pro vs OnePlus 7 Pro, which you may refer to when you make a choice.