Mar 6, 2019, 6:04:56 PM via Website
Mar 6, 2019 6:04:56 PM via Website
Did you ever care about study or kettle? winter tires or the moon? Give a try.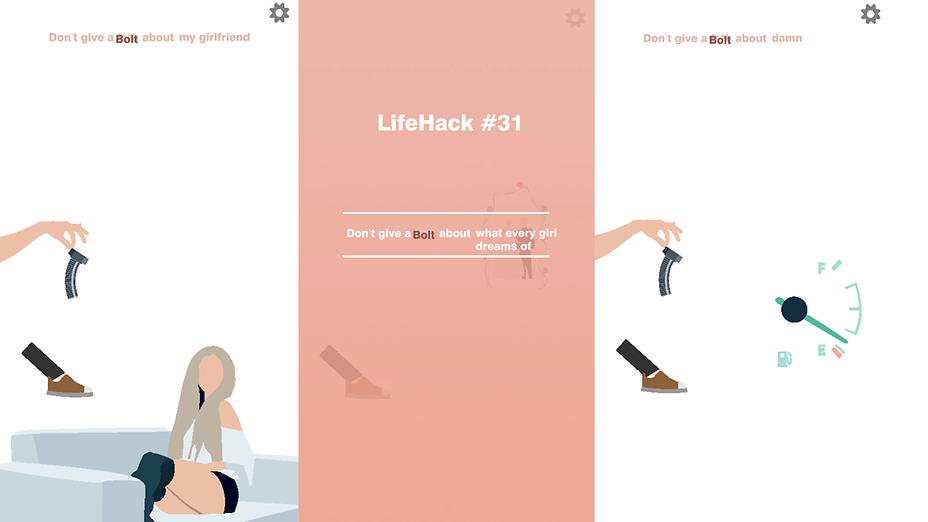 "put the bolt", "hammer bolt" - Russian expressions meaning in English: "I don't care", "I don't give a &&&&", etc.
So what "Bolt - The Game" is? It's a game where you can put the bolt (don't give a **) on different things and situations. At your disposal leg, bolt and a bunch of levels. Kick the bolts until they freeze in one position. Each level is a life hack for you, it consists of two stages, of varying difficulty. The game is complicated, but you are a professional in this, aren't you?
Dowload free at Google Play