Feb 24, 2019, 9:05:38 PM via Website
Feb 24, 2019 9:05:38 PM via Website
The app Got 'Em is a prank cam that allows you to snap candid photos of friends and family with their guard down and decorate them as you like. Later you can send the photos you made to your loved ones and have a LOL moment that boosts the bond and creates fun memories!
Also, the Got 'Em watch app gives new life and new use to your smartwatch by adding more ways to prank. The more creative you are, the more fun you can have.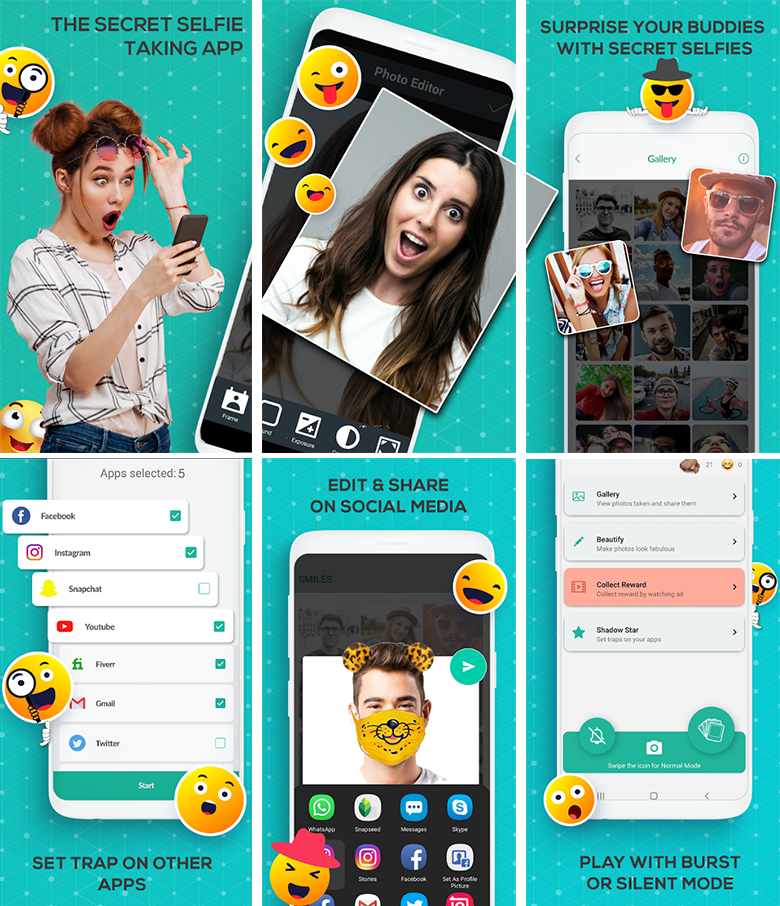 Basic Usage:
Press the camera button
Switch to another app and wait for 8 seconds
After you see the funny face, then call the friend to check something out
And let the pranking begin
Got 'Em Key Features:
Easy & fun to use
Prank friends & family
Snap photos & decorate them as you want
Watch short ads to collect rewards
Multiple modes to snap photos
Beautify photos
All edited photos saved in your phone's gallery
Share the photos with others on social media
Shadow Star to prank someone when they open specific apps
Advanced photo editor free app
Got 'Em is the app that lets you become a prank master to make a lot of fun with your friends and family.
Google Play download link: https://play.google.com/store/apps/details?id=com.tsgotem.gotem