Feb 7, 2019, 4:50:39 PM via Website
Feb 7, 2019 4:50:39 PM via Website
The first video player for Android with speech loudness enhancing feature, optimization and normalization sound for the most comfortable viewing.
App is avaliable in google play by package name com.rz.night.player
or title Night Video Player
google play link: play.google.com/store/apps/details?id=com.rz.night.player
App features:
Increasing speech volume
Smoothing sharp drops in sound
Normalization loudness of special effects
Smart volume correction of the entire audio track
Remove noise
In all films, TV shows, cartoons, and so on. without exception, there are sharp drops in the volume of sound that make viewing the video not comfortable, especially if you are watching movies at night.
Volume drops, too loud special effects, the sound of gunfire and, for all that, the speech is too quiet, if it annoys you - then this video player is for you!
Night Video Player uses its unique and super fast algorithm to process audio on the fly, while watching a video.
As a result, with the Night Player you will move to a completely different, qualitatively new level of perception of your favorite movies,
where you can better hear and understand the human speech of actors, clearly hear conversations in a whisper,
some audio elements that used to be too quiet compared to other sounds and you just could not hear them.
And with all this, you will not be disturbed by loud shots, screams, and all other harsh sounds, the Night player will make them quieter and more pleasant for perception.
---
Perfect player for night watching movies. Watch movies at night with maximum comfort! Never again will you or your child wake up from harsh sounds
Ideal for watching movies in the original, without dubbing. You better hear and understand the speech of the actors
Reads absolutely all video formats - MKV, MP4, AVI, MOV, Ogg, FLAC, TS, M2TS, Wv, etc.
FULL HD, 4K, support for all codecs - AC-3, AAC, HEVC (H.265), VP9, H264, MPEG, AAC, OGG, etc.
Subtitle support
Playlist support
Tablet and Android TV optimization
WITHOUT ADVERTISING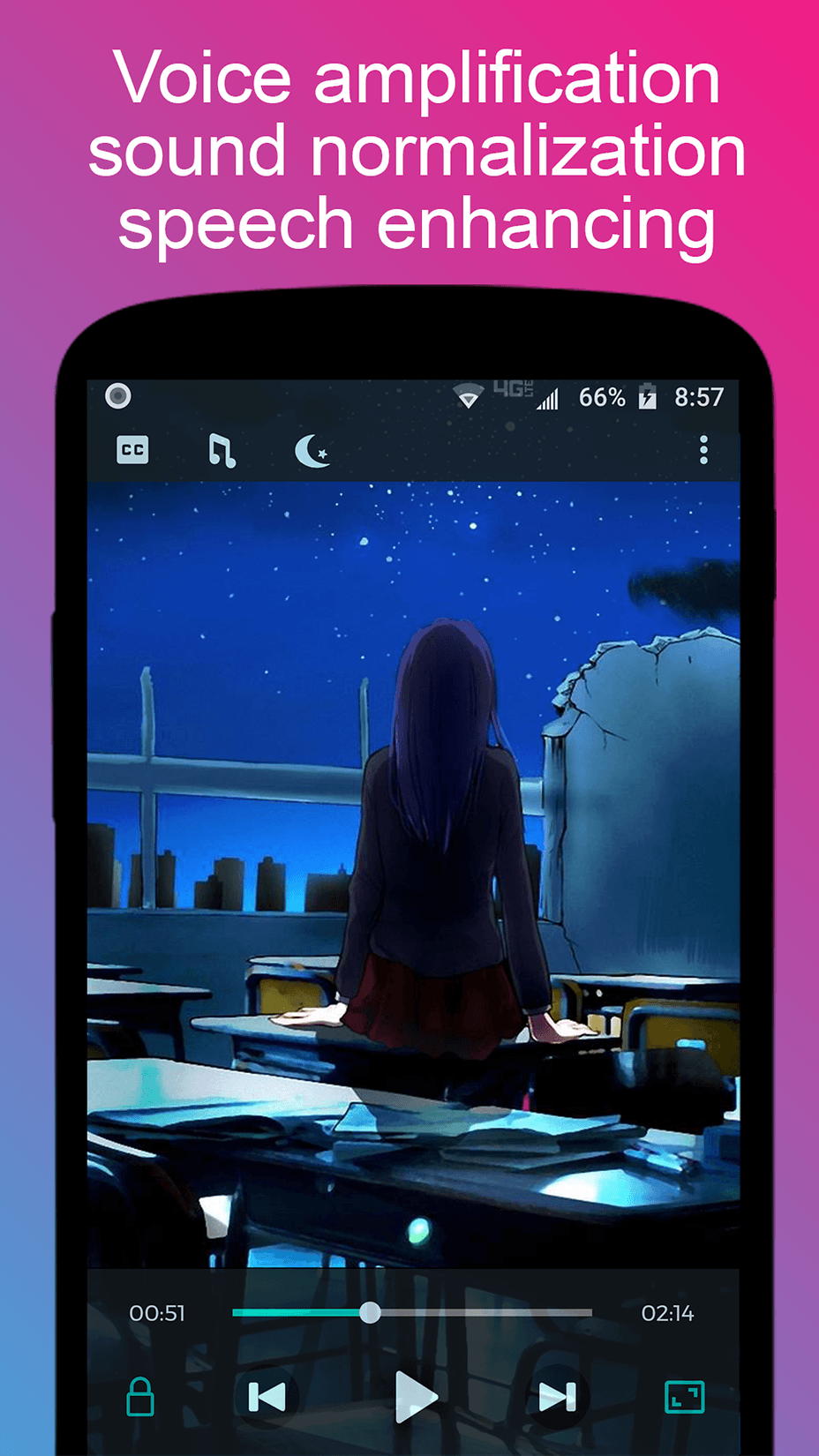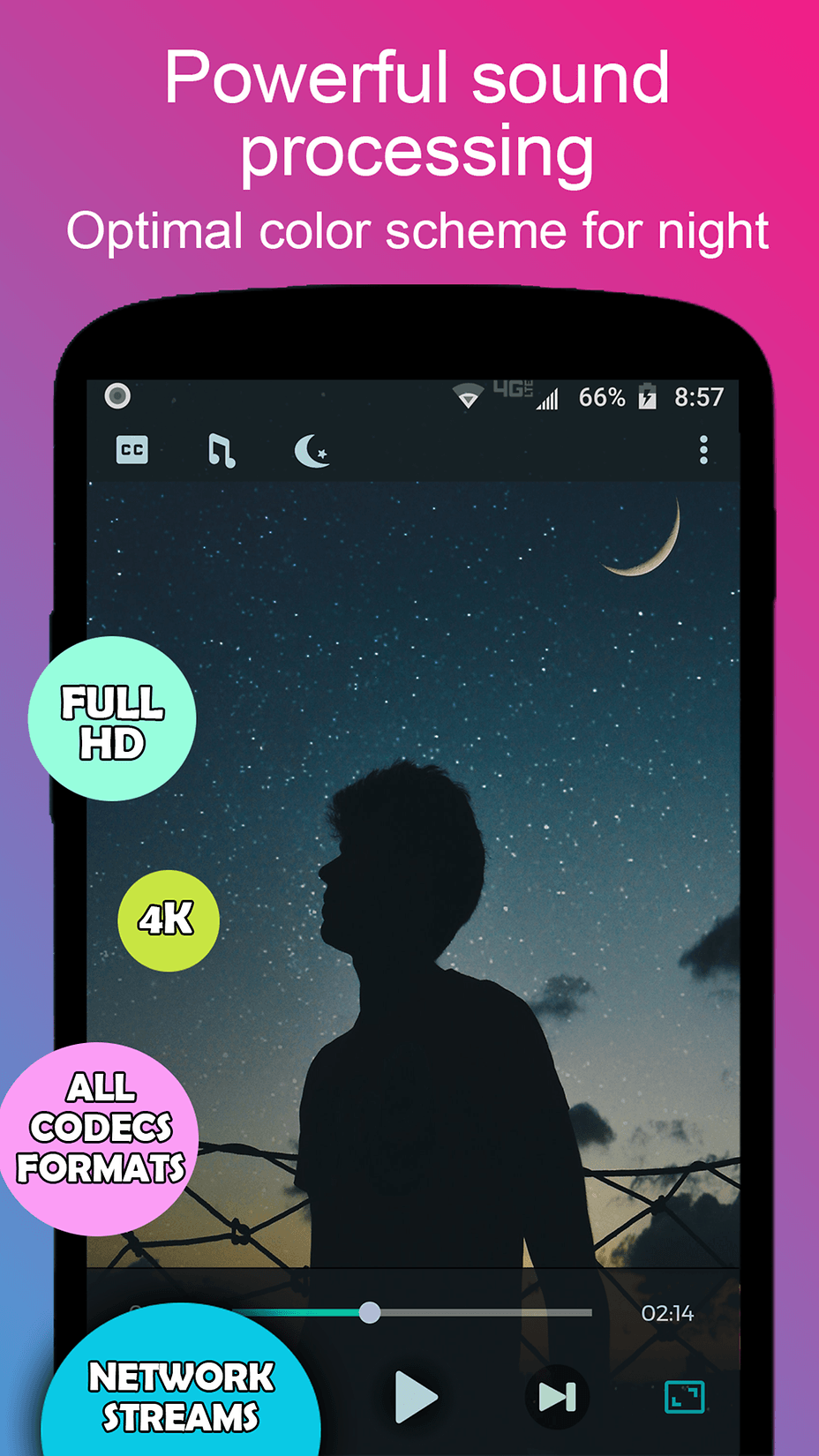 — modified on Feb 14, 2019, 3:23:58 PM