Dec 31, 2018, 7:42:52 AM via Website
Dec 31, 2018 7:42:52 AM via Website

Dear Mi Fans,
To keep your Android running quickly, you'll want to remove old apps and files that you don't rarely anymore. Clearing the cached data can also free up a lot of space and improve your phone's performance. Finally, you can perform a factory reset and restore the device to its original performance, this erases your app data and will reset your settings. Be sure to take backup of your personal files just in case
Uninstalling Old Apps
Most of we have a lot of apps which are rarely use . But do you know a lot of apps in device it's also cause of device storage killer and device slower. So if you uninstall old or rarely used apps you device will get free up space and speed up deviec.Here's the step how to uninstall old apps on MIUI 10. Open Security app then go to Manages App>> Uninstall>>Tick right side and uninstall.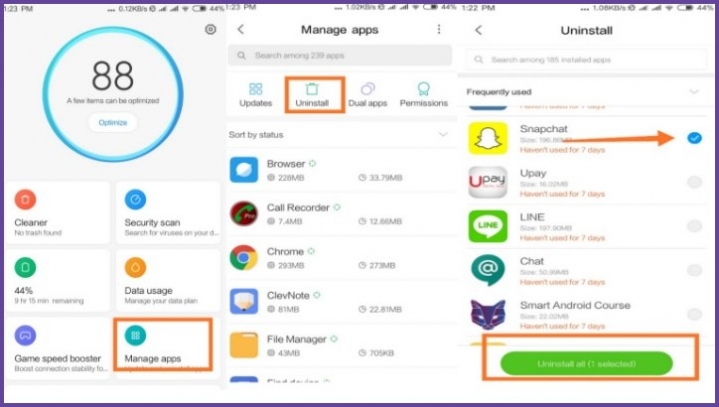 Clearing Out Old Files
Whenever we need downloading song, movie or files etc. But most often forget to to delete them when not need more. Bit this old file can full up storage and device can be slower. Now I will show how to delete very old or unnecessary files. Open Download app>>Download file>>Press and hold any one of file then tick which file want to delete then press delete>>Press ok.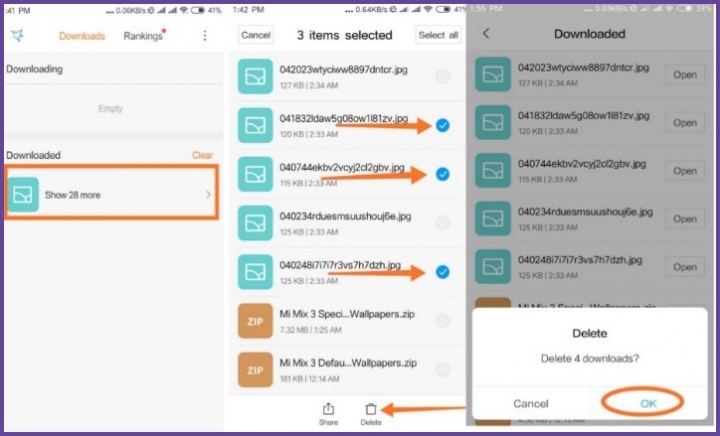 Clearing Cached data
This method works for all Android smartphones because the cache is something that takes a lot of space and most often requires manual cleaning. You will not lose any data to clear the cache and it will save a large part of memory. Here's the step to clear cache on MIUI 10. Go to Settings> Storage> Cache data. Once you tap on the cache data it will open a pop-up, it will ask you to delete it. Confirm it and your cache will be released. Also, after it is done manually, you can delete the cache at the time you submit the storage to your phone at any time.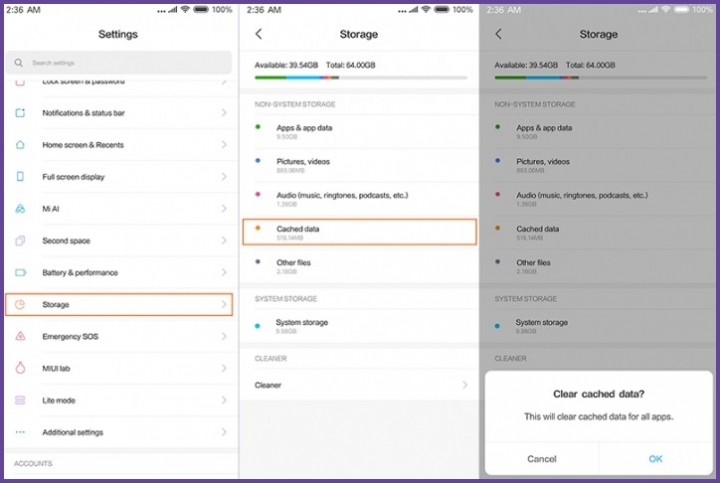 Factory Resetting
If you think above all tips failer then you have to do Factory Reset to free up space and speed up device . But remember before do a Factory Reset you must take back up cause all file and data will be lost. For Factory Rest go to setting then Additional Settings>> Back Up & reset>> Reset phone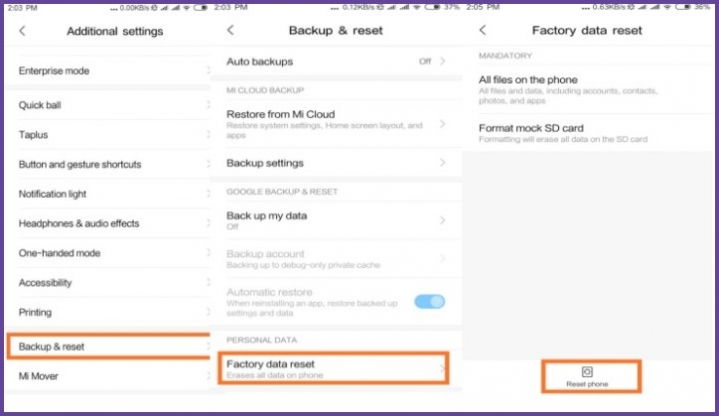 That's all about today's 4 easiest today to free up space and speed up devices.
— modified on Dec 31, 2018, 7:52:25 AM