Nov 24, 2018, 10:38:11 AM via Website
Nov 24, 2018 10:38:11 AM via Website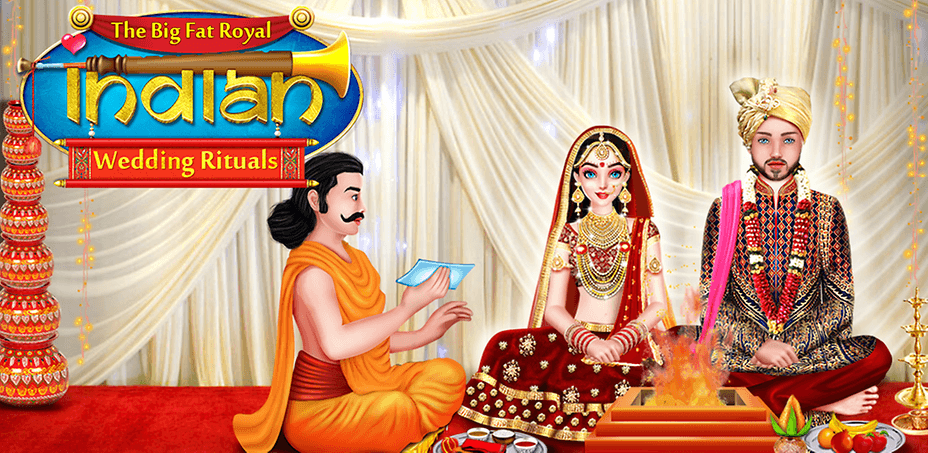 Hey Guys! Your Favourite game " The Big Fat Indian Wedding Ritual " is now in also Hindi language. So what are you waiting for? Play this amazing Wedding game and experience whole game in Hindi Language.
Indian rituals are the famous rituals in all over the world. Enjoy rituals, firstly play our game - "The Big Fat Royal Indian Pre wedding Rituals" then enjoy "The Big Fat Royal Indian Wedding Rituals game" & lastly enjoy game - "The Big Fat Royal Indian Post Wedding Rituals".
About GameiCreate
GameiCreate brings you the latest creations of most loved categories of games and apps which are all hugely loved by kids. We are entirely devoted to build user friendly games related to fun and learning for better educational familiarities and enjoyment for kids. Stay with us for the latest updates of GameiCreate on Google play and get more of educational games.
We will be glad with your response. Contact us anytime for any questions and suggestions at gameicreate@gmail.com
GooglePlay More apps: GameiCreate
Follow us on:-
Join My Discord:- GameiCreate
Facebook:- gameicreate
Twitter:- @gameicreate
YouTube:- GameiCreate