Nov 16, 2018, 5:09:09 AM via Website
Nov 16, 2018 5:09:09 AM via Website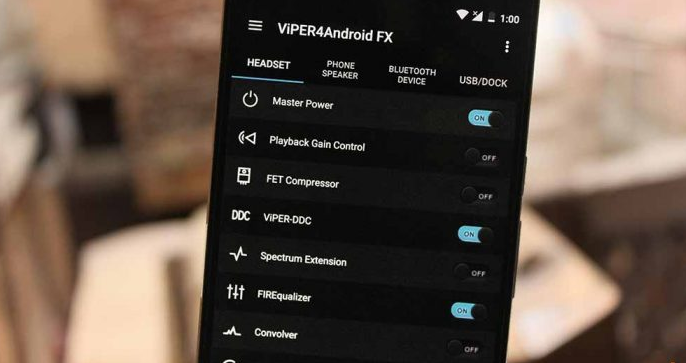 Viper4android is a sound enhancing tool specially designed for Android smartphones and tablets. If you are also waiting to convert your handset into a digital speaker? then simply follow the given step guide below.
What Is Viper4android?
There are many sound enhancers are available on the internet for Android devices and anyone can modify the Android system because it is an open sourced platform. Hence to make it really a smart device all you have to install a genuine enhancer within the handset like Vipre4android latest edition. This is a production of XDA developers and many users finding that this is the best choice for any Android handset to enhance the power of music/videos. The latest version got a cool feature like any audio control can be controlled via navigating through the toggles. Easy navigations and controls will be an advantage for average users. Here I have provided you with easy steps guide along with the download link make use of it today right away from here.
Disclaimer: Viper4android FX apk does not warrant that the website is free of viruses or other harmful components.

Arrangements To Install
Before step into the process simply read all the provided steps to get an idea about the tool installations. This is only for the rooted devices and you need to root the handset before starting the process.
You need to install Busybox on your target smartphone or tablet from
play store
Then download the latest Viper4android version from the
official host.
Check the device battery level and start to process on the
provided procedures
Guidelines To Install
Follow all these steps on your handset to have perfect installations.
Step 1: Click on the icon to open the tool and start the installation process
Step 2: When you will get drivers to update then simply click on the "yes" button to start the methods
Step 3: Grant root permissions from your device to run the tool
Step 4: The driver loading will start it will take about 2-3 minutes.
Step 5: Later you will receive a "success" message on your smart screen. that's all you set
Step 6: Before using the enhancer simply reboot the handset.
That's all now you can customize the device audio as you wish!
Developers Credit
Thanks to the developers who have worked to give amazing audio enhancer for all the Android users. Have amazing sound from your handset to turn it to a digital speaker. Good Luck!