Oct 24, 2018, 2:45:17 PM via Website
Oct 24, 2018 2:45:17 PM via Website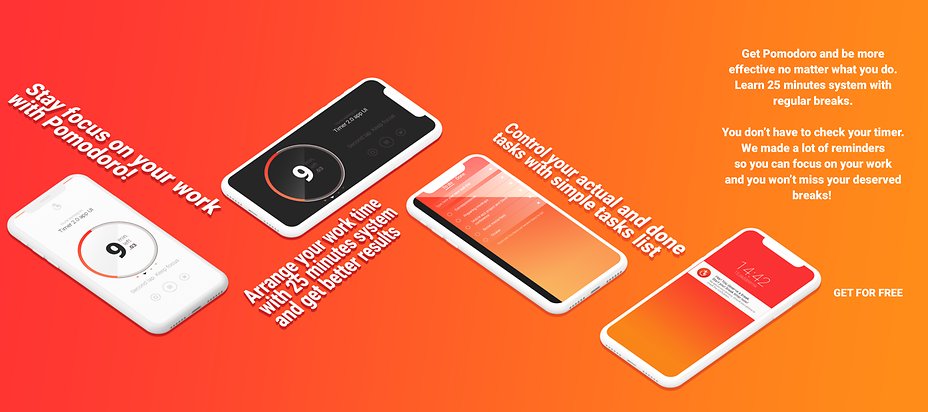 Hello android community,
have you ever wonder how to increase productivity? You trying to beat procrastination unsuccessfully?
We (as a Lazy Studio that won't be Lazy anymore with our app) want to show you our new app called Pomodoro which is special time arrange technique that help you increase your productivity.
It's all about 25 minutes for your work in focus and 5 minutes break as a reward. After 4 rounds you get longer break.
We just fit it in our app adding some features which gonna help you save more time.
What include Pomodoro app?
- Clear, not distracting interface in light or dark mode
- Work and break timer
- Sound effects when you change the round
- Notifications that it's your break or work time so you don't have to check your phone! You don't have to put your phone in charger too
- Tasks list which can help you keep your work organized. It's also very friendly and fast to edit (cool UX solutions here)
play.google.com/store/apps/details?id=pl.agencja71.pomodoro
Feel free to download and check how you improve your productivity


We are open for your feedback

— modified on Oct 24, 2018, 2:56:10 PM