Jun 22, 2018, 2:22:27 PM via Website
Jun 22, 2018 2:22:27 PM via Website
Welcome, treasure hunter! Hidden Objects Treasure Hunt is a new collection of finding treasure games – embark on a mystery adventure and find the lost treasure in the enchanted castle, on a desert island or in a secret garden!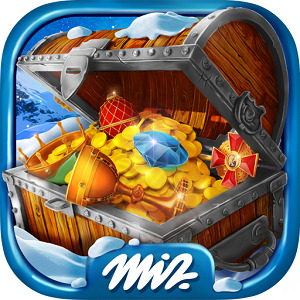 The best "treasure hunt adventure games" await you – grab your treasure map and your magnifying glass and embark on a quest for epic loot in brand new hidden objects mystery games free of charge!
FEATURES OF HIDDEN OBJECTS TREASURE HUNT:
Thousands of hidden objects to find!
Exceptional graphics, enchanting pirate stories to follow!
Beautiful music and epic video game sounds!
Use help when you cannot locate the hidden object – play word hint games!
Zoom in the picture if the objects are too small for you!
Read the pirate tales and play treasure hunt hidden objects for free!
The best treasure games - can you escape the curse of the temple and find the missing jewels?
Free to play, impossible to put down!
New Midva hidden object games free with mystery and suspense await you! Enter the lost temple, run to the jungle waterfall to find the pirate treasure chest or climb the magic mountain to finish the jewel quest!
Download Hidden Objects Treasure Hunt Adventure – Android App on Google Play and get ready for the best adventure games.