Feb 12, 2018, 10:31:17 PM via Website
Feb 12, 2018 10:31:17 PM via Website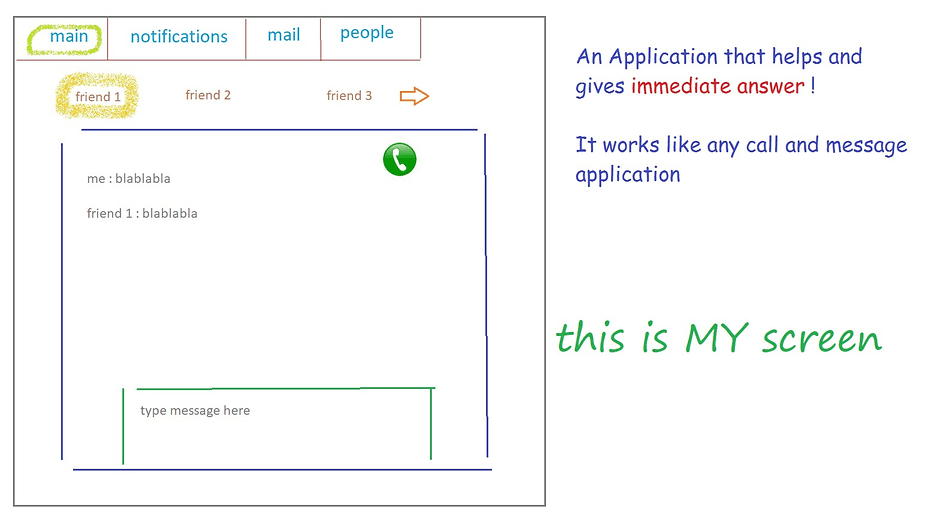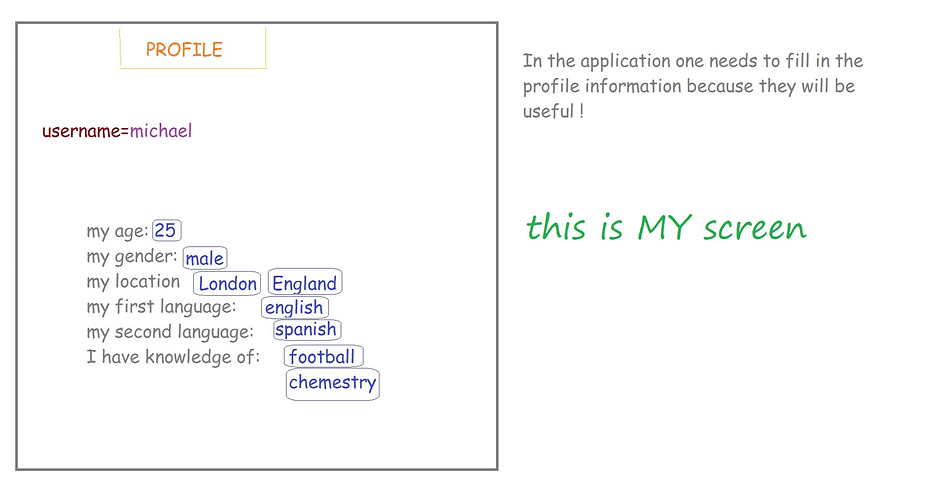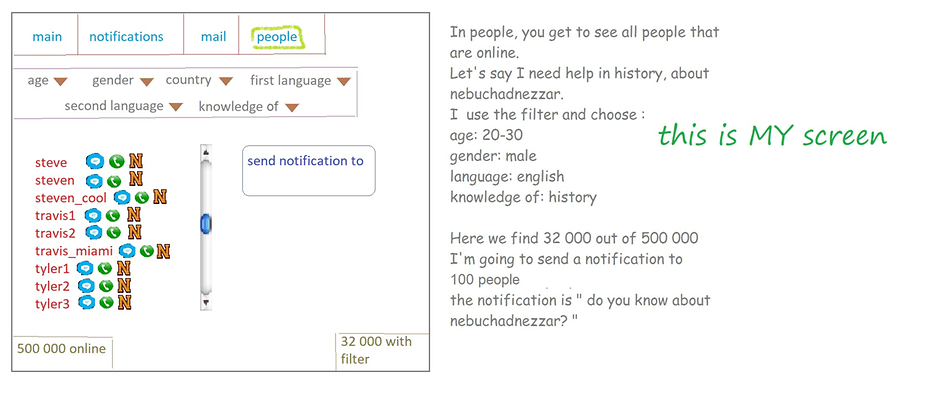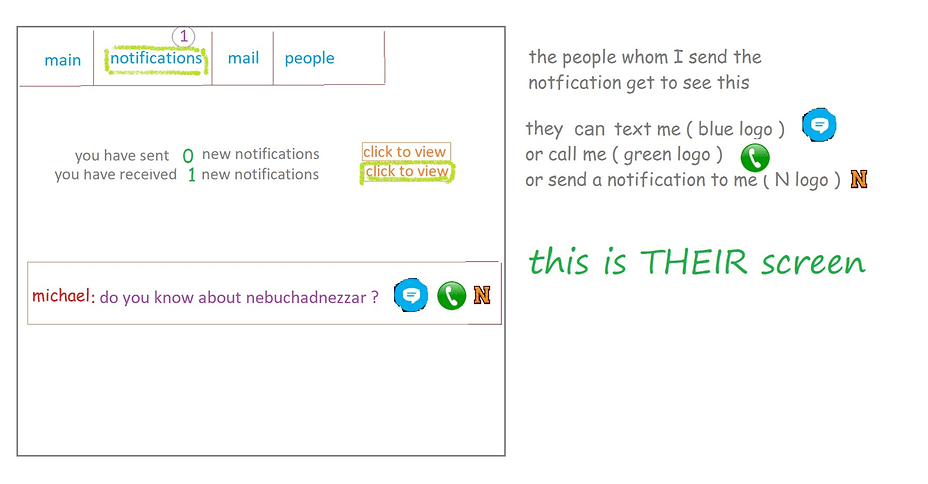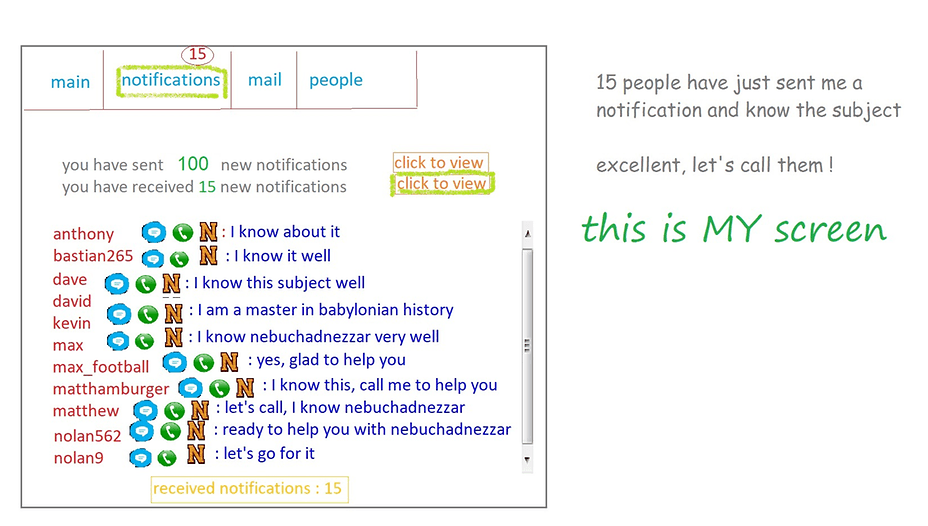 How the thing works:
In "main" you can call or text your friends just as skype or icq.
when you are in the app, you need to put informations in your profile
about (age, gender, location, first language, second language, knowledge of).
"notifications" is where you receive notifications !
it's a message.
"people" is the list of all that are online
Lets say have a question about nebuchadnezzar.
You go to "people", use the filter and select "knowledge of history"
after applying the filter, you find 32 000 matching people out of 500 000 online.
you send a notification to 100 of them,
they will receive the notification and will reply to you, also by notification
or by instant message or by calling.
From the 100 people , there will be like:
60 don't know nebuchadnezzar.
10 know nebuchadnezzar somehow.
10 know him well.
10 know nebuchadnezzar quite well.
10 know nebuchadnezzar very well.
last step: call them and enjoy your instant answer !

Let's say you did not understand a whole field (chemestry for example). Quora and google makes you search, search, post messages and wait a long time for a reply to give you a short text. Quora and google makes you read a ton of things. All by yourself. At the end of the week you did only a little bit of progress. This is long, lonely and painful. This program makes you call immediatly with skilled HUMANS. You just sit, relax and enjoy talking to them and will be dedicated to you to make you master the field. isn't it right ?
— modified on Feb 12, 2018, 10:41:55 PM