Dec 22, 2017, 10:42:36 AM via Website
Dec 22, 2017 10:42:36 AM via Website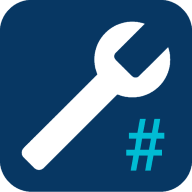 Dear AndroidPIT community,
I'd like to introduce my app "Root ToolCase"!
Download:
https://play.google.com/store/apps/details?id=com.cpu82.roottoolcase
App Manager:
★ clear app data or app cache
★ enable/disable (freeze) apps
★ uninstall (system) apps
Flash Wizard:
★ install flashable zip files
★ create flash queue for several zip files
★ flash boot (kernel) images
★ flash recovery images
Init.d Emulator:
★ run scripts at startup
★ no native init.d support required
Build.prop Editor:
★ edit your ROM's build properties
Advanced Reboot:
★ Standard or soft reboot
★ Reboot into recovery or bootloader (fastboot)
Miscellaneous:
★ ADB over WiFi
★ Disable system spell check
★ Mount System R/W
★ Change system language
Widgets:
★ Task Cleaner: close background apps to free memory
★ Advanced Reboot
Requirements:
★ ROOT
★ Android 4.4+
Supported languages:
★ English
★ Arabic
★ Chinese (simplified)
★ Chinese (traditional)
★ French
★ German
★ Hindi
★ Italian
★ Malay
★ Portuguese (Brazil)
★ Russian
★ Spanish
★ Turkish
★ Vietnamese
Screenshots: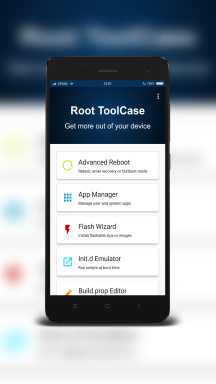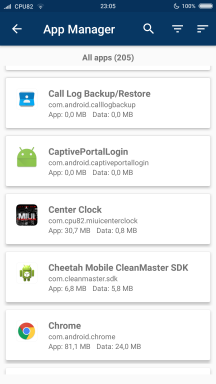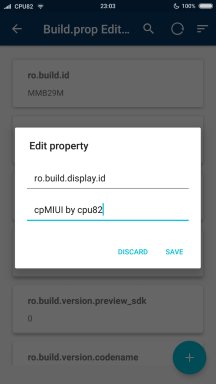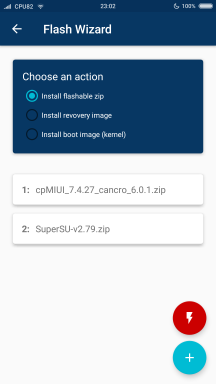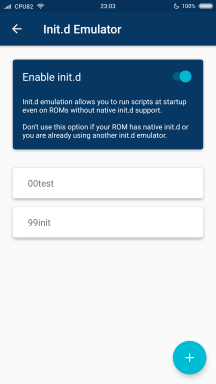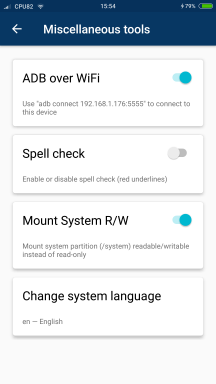 In-App Purchases:
For only $ 1,99 you can upgrade to the ad-free version
DISCLAMER:
The features of this app are very powerful, be careful to use them properly.
THE DEVELOPER OF THIS APP IS NOT RESPONSIBLE FOR DAMAGES TO YOUR DEVICE!
— modified on Dec 22, 2017, 10:51:53 AM