Dec 18, 2017, 2:24:57 PM via Website
Dec 18, 2017 2:24:57 PM via Website
Hello!


I would like to show you my Christmas game with name Santa on Fire
Play Game: https://play.google.com/store/apps/details?id=com.sekip.santaonfire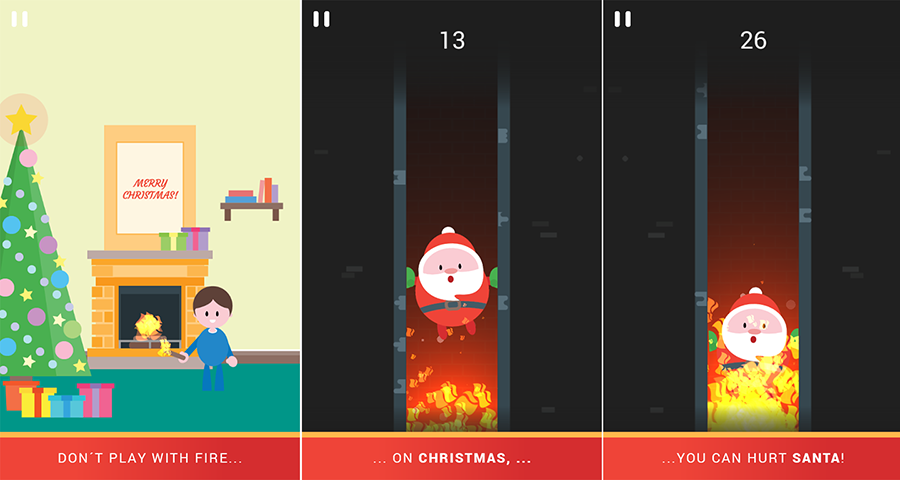 About:
"Ho, ho, ho", said Santa and he jumped into the chimney. But little boy don´t know, that fire isn´t a toy. The fire is growing and Santa is stuck in the chimney. Help to Santa go to top and escape from the fire. Save Christmas Day!
How to play:
- First touch: jump with Santa.
- Second touch: catch Santa.
Be careful! You must avoid to the fire and ice in the chimney.
... Don´t play with fire on Christmas, you can hurt Santa!
— modified on Dec 18, 2017, 2:25:21 PM