Sep 30, 2017, 1:34:17 AM via Website
Sep 30, 2017 1:34:17 AM via Website
One of most irritating features of Android is that it stops running apps like YouTube on screen
lock. For app to be able to continue running on lock screen it has to be designed with service
working in the background. What if it's not? There exist some sophisticated solutions requiring
rooting the phone, modified versions of official apps or third party apps from independent
developers designed for ex. playing Youtube on background but this is considered violating of
Youtube API terms and are removed form Google Play Store.
As an alternative there are screen lock apps which prevent running apps from stopping like
No Pause Lock.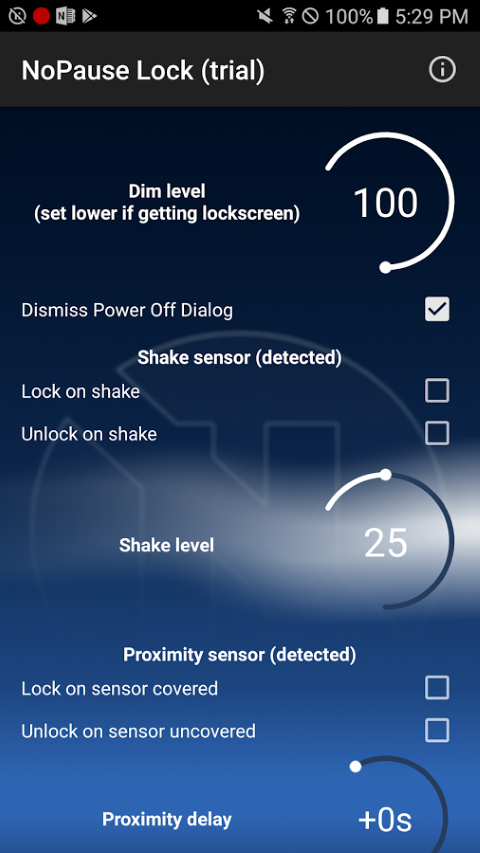 App allows to lock the phone, namely touch screen and navigation buttons by holding
Power button (approx 2 sec) as well as proximity sensor and shake which can be configured. It
allows also for screen dimming but due to android restrictions You cannot completely turn off
screen except for AMOLED screens. App is availble on Play store
— modified on Sep 30, 2017, 1:35:33 AM