May 3, 2017, 9:07:02 AM via Website
May 3, 2017 9:07:02 AM via Website
Hi guys, I want to share my solo-indie project. It is a game called "The Rolling Edge". A 3D flying simulator for mobile devices.
The game is very challenging due to a set of skills you have to reach in order to fly the plane properly. It is targeted to hardcore flying simmers who want to enjoy benefits of realistic flying adapted to the world of mobile devices.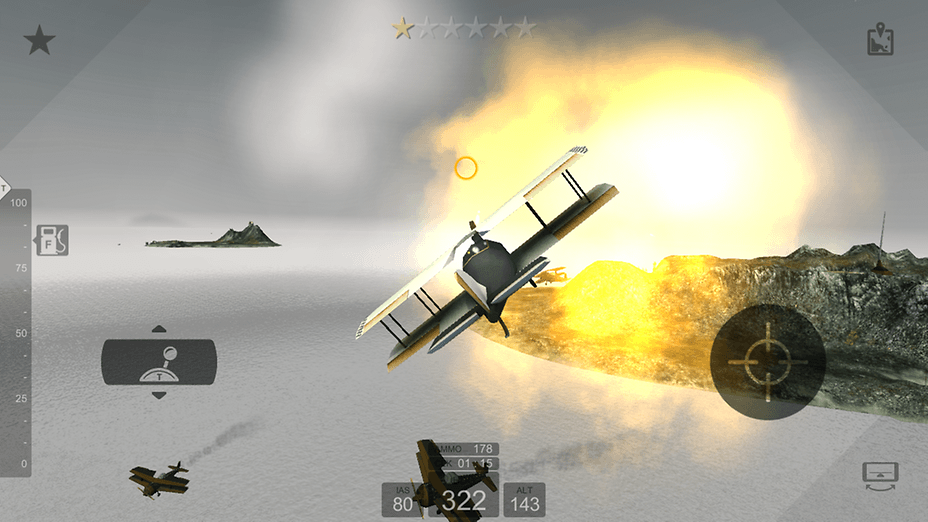 ❖ Fly the aircraft using phone/tablet accelerometer
❖ Learn how to takeoff and land a vintage airplane
❖ Get flying navigational skills
❖ Improve your maneuvering by flying through virtual gates
❖ Engage in combat with naval and armored enemies
❖ Engage in dogfight with multiple enemies
❖ Become an ace of sky battles
"Assume the role of an ordinary pilot who suddenly found himself engaged in mysterious sky battles. The Rolling Edge is a flight simulator indie game with realistic physics optimized for mobile devices."
Main game features:
❖ Challenging gameplay
❖ 24 missions
❖ Realistic flight model
❖ Open world environment
❖ Free flight and story mode available
❖ Vintage low-poly 3D models
❖ Small installation file size (Less than 30mb)
Play like a boss:
❖ No additional download required
❖ No internet connection required
❖ No special permissions required
❖ No micro-transactions