Apr 18, 2017, 1:48:15 PM via Website
Apr 18, 2017 1:48:15 PM via Website
Daily Quotes with image editor is an android beneficial app that provides the users daily new positive affirmations and motivational quotes that benefits the user to think positive in every aspect of life.
The app facilitate the users to create customize wallpaper quote with the help of image editor. The user can also edit the wallpaper quote and make changes in it and apply formatting to make the quote more inspirational. User can easily share these wallpaper quotes to social sites such as wallpaper and instagram and share motivational quotes as a status on a whatsapp and snapchat to inspire your social circle friends.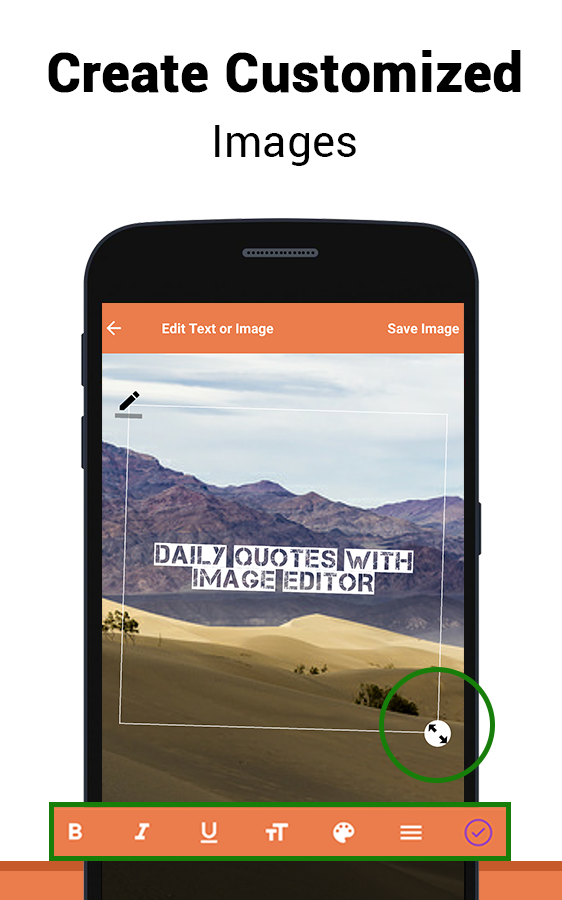 The main features of the app are listed below:
Daily new affirmation and motivational quotes on different topics e.g
Relationship, creativity, success, professional, health, happiness,
life etc

User can easily create customize wallpaper quotes with the help of
image editor

Select images from gallery to make inspiring wallpaper quotes

Download wallpaper quotes and set as wallpaper images and mobile
screen

Favorite your beautiful wallpaper and motivational quotes
Download this inspiring app that benefits you to think positive in every aspect of life and make your own beautiful wallpaper quotes and share it to your friends.