Mar 22, 2017, 8:38:03 PM via Website
Mar 22, 2017 8:38:03 PM via Website
I am glad to present you the amazing world of Forge of Glory!
Clean the Kingdom from the forces of Darkness with unique heroes in the Forge of Glory card
battler!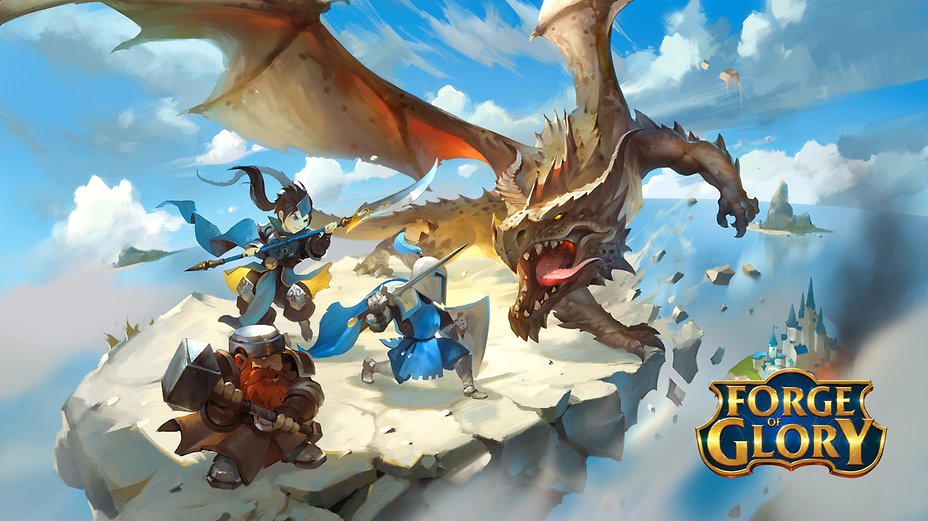 Use each character's abilities to reach the lair of Bone Dragon and defeat him. Protect your
hometown from invaders with the strongest creatures helping you or siege castles of other
players together with heroes of four races: Rogues, Warriors, Mages and Archers. Each of them
is unique in its own way due to different skills, masteries and traits that will help you defeat evil
monsters.
Assemble your perfect team to attack the enemy and siege castles of other players!
You'll enjoy:
Match-3 battler with a smart auto mode!

Dangerous opponents can throw a harmful seal on the battlefield. Use heroes' skills to destroy
it. If you have doubts about your powers in a difficult battle, you can rely on auto mode, that will
do everything to the highest standard.
Unique heroes and creatures
Heroes confront creatures. There are four hero races in the game (Rogues, Warriors, Mages
and Archers) and four creature races (sylvan, horde, undead and demons). Each of them has
different skills and masteries that make them unique.
Thirteen regions with super hard dungeons are available for you. You can also compete for a
major prize on the Tree of Life. There is a hard mode for hardcore players that gives you a nice
bonus to rewards.
Siege other players' castles to get major loot and a high rating place. Strengthen your town with
bloodthirsty creatures with their unique abilities so that no one can rob you.
Upgrade system

Upgrade buildings in your town to improve your heroes and creatures. Characters' traits give
you additional bonus in battles.
Interaction with other players.
Communicate with friends and allies in a chat, attack enemies and raise your rating to become
the best in the Kingdom.
You can download it directly from Google Play if you are living in Australia or Canada or wait until global release (27 march 2017).