Jan 16, 2017, 11:22:49 PM via Website
Jan 16, 2017 11:22:49 PM via Website
Tracker: Workout & Gym Log is an application to track and log your workouts in gym and on the street.
play.google.com/store/apps/details?id=com.workout.log
The application is suitable for different kinds of sports: fitness, bodybuilding, powerlifting.
You no longer need a pen and a notebook. All data is stored in text or in charts that allows you to visually inspect your progress.
Pumping up biceps, triceps, abs, losing weight, gaining muscle mass, keeping fit, developing endurance – all this will be easier to do with Tracker: Workout & Gym Log app.
The application has a database of exercises with pictures and description, such as the bench press, deadlift, French press and so on. You can add exercises and set of muscles, schedule your trainings and set workout notifications. All this makes it very easy to keep your own workouts and track your progress and achievements.
Tracker will help you to control your body and follow its changes, muscle building and weight loss. One need only look at the chart of body measurements and you will see immediately what results you have achieved.
Sports calculators will help you to calculate the weight and a number of reps.
play.google.com/store/apps/details?id=com.workout.log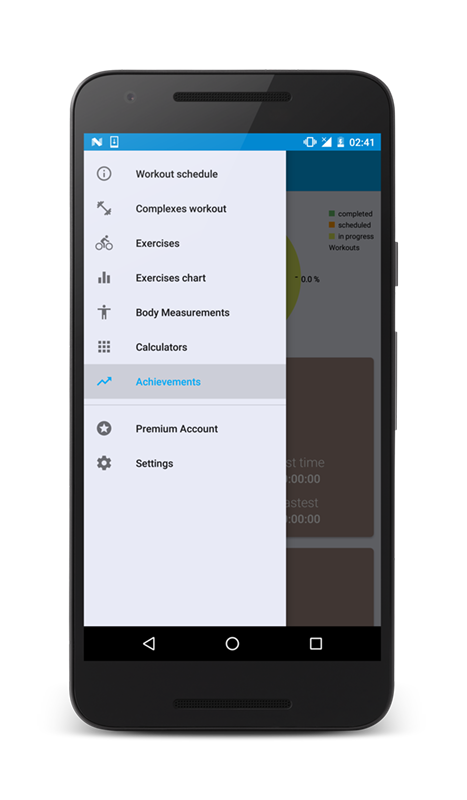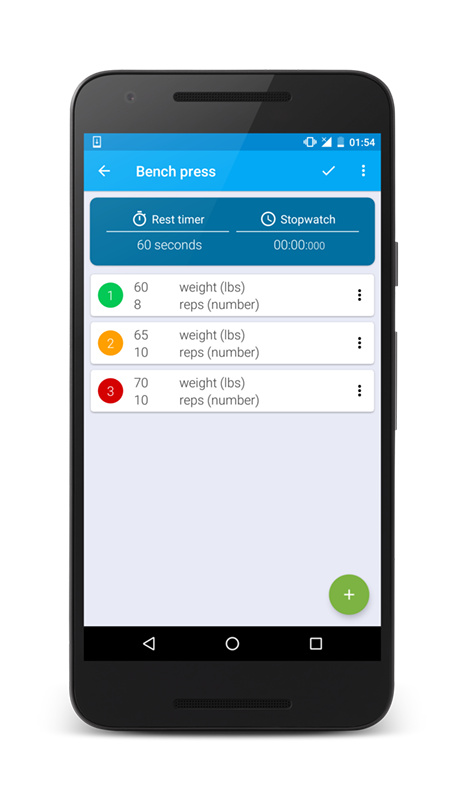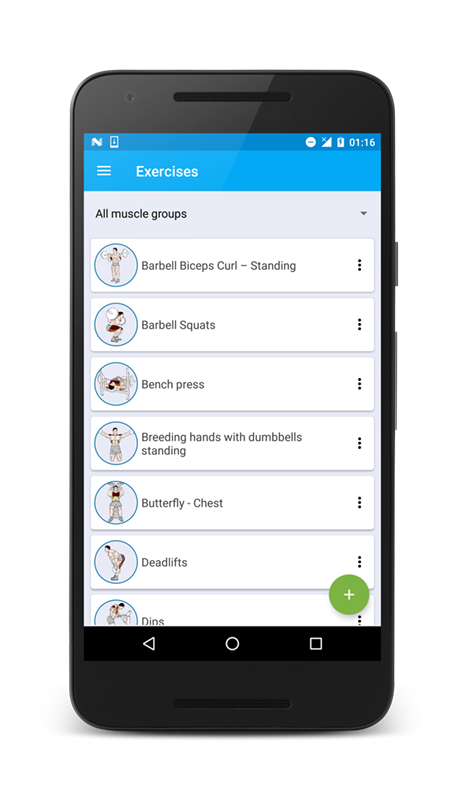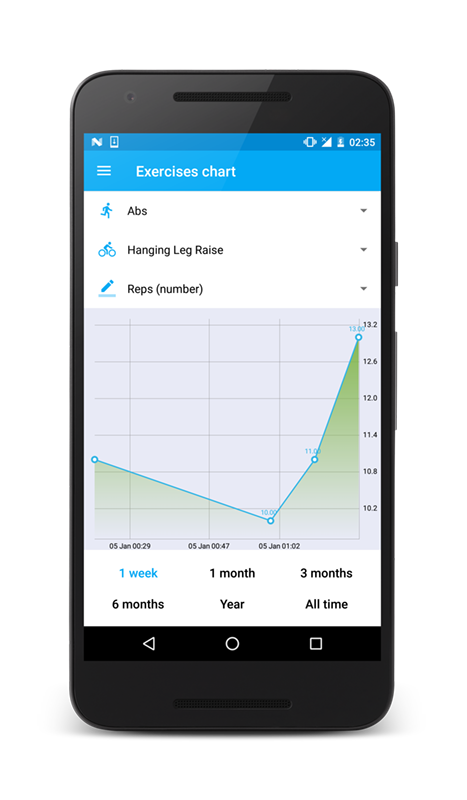 — modified on Jan 16, 2017, 11:23:43 PM