Dec 7, 2016, 8:50:15 PM via Website
Dec 7, 2016 8:50:15 PM via Website
Hey guys,
it's been a while since I posted here due to a lot of work on our new game. But it is finally released and available on the Google Play Store. Because of Christmas we have added a special Christmas World to be unlocked, as well as 16 characters! The game has one IAP to remove Ads! Hope you guys enjoy this game and leave us a feedback!

Download-Link: https://play.google.com/store/apps/details?id=com.eageron.apps.mrbounce
Description:
Mr. Bounce is a simple one tapping casual game! Tap to bounce onto the platforms and avoid the spikes! But take care, because some of the platforms move or disappear! The more distance you travel, the higher your score! Collect coins to unlock new balls and worlds! Mr. Bounce is easy to learn but hard to master!
Train to improve your skills and break through the top of the leaderboard. Show off and share your highscore with your friends. How long can you survive?
How to play:
Tap the Screen to bounce your ball onto the platforms below you
The more distance you travel the higher your score gets!
Avoid the spikes and don't fall into the holes!
Train your skills to reach the top of the leaderboard.
Trailer (Standard-World):
Trailer (Weihnachts-World):
Features:
Minimalistic Design
Game Center Leaderboard
Fast-Paced Endless One Tapping Gameplay
1 Unlockable Christmas World
16 Unlockable Characters
Wir freuen uns über Feedback, sowie konstruktive Kritik und Verbesserungsvorschläge! Wir sehen uns in der Bestenliste!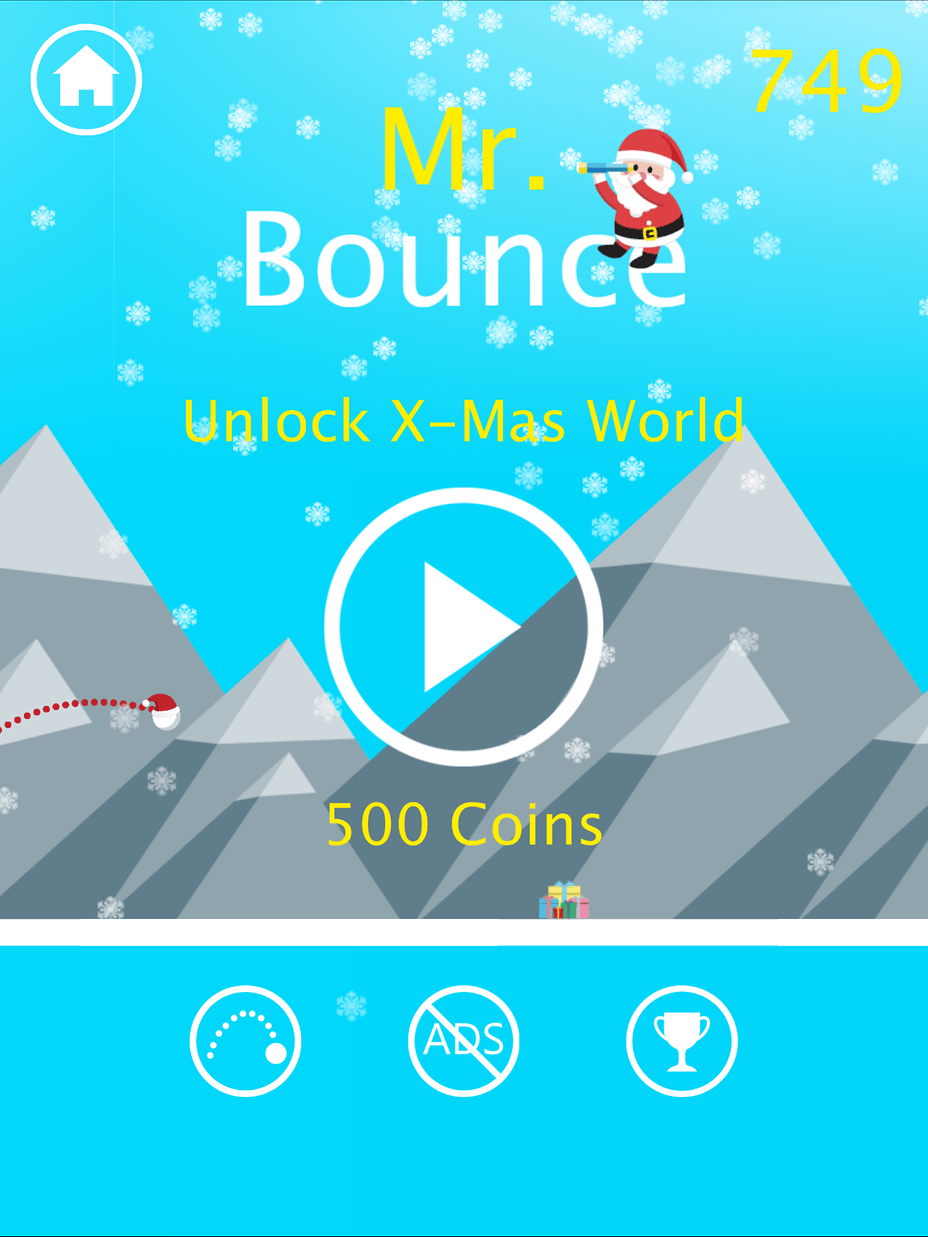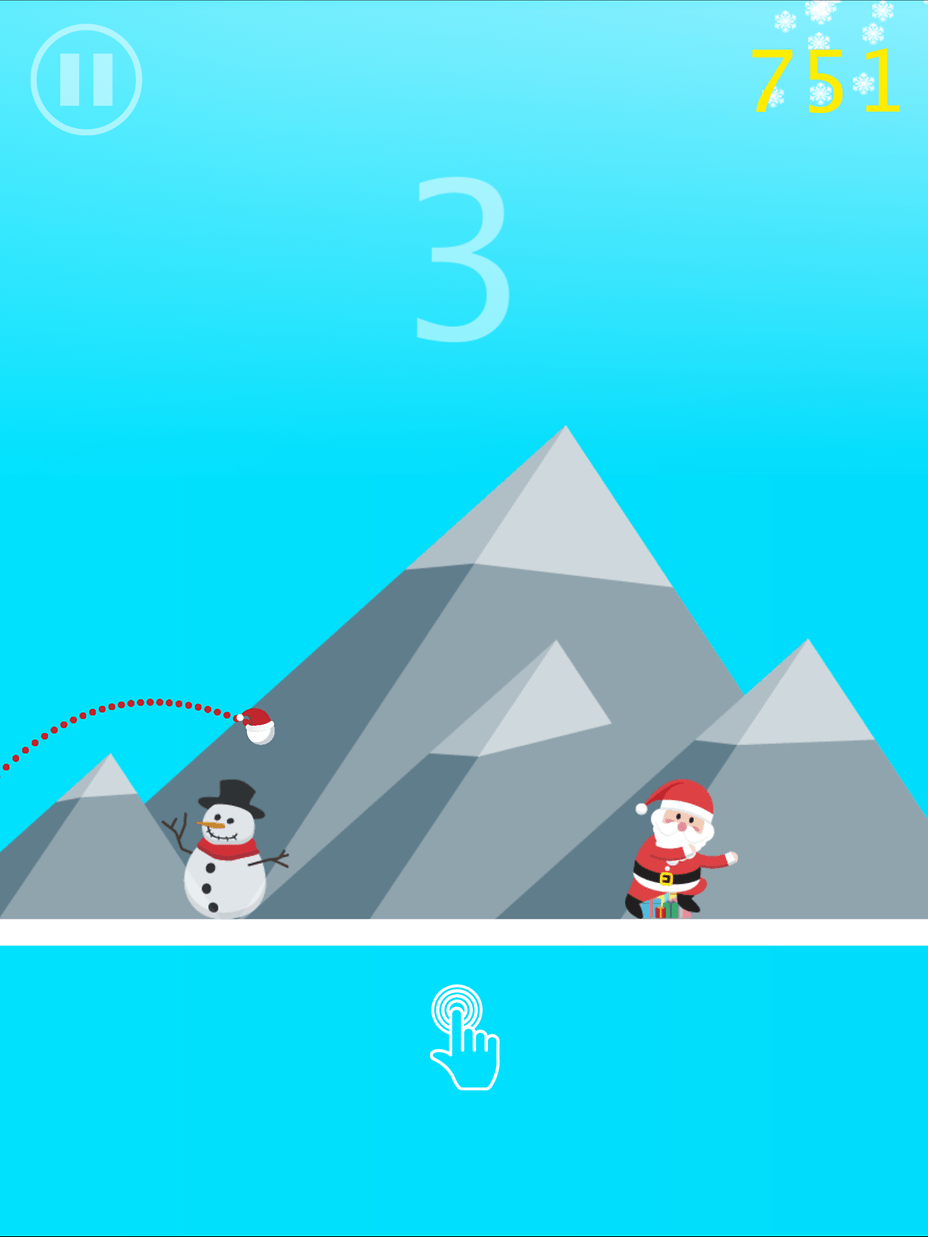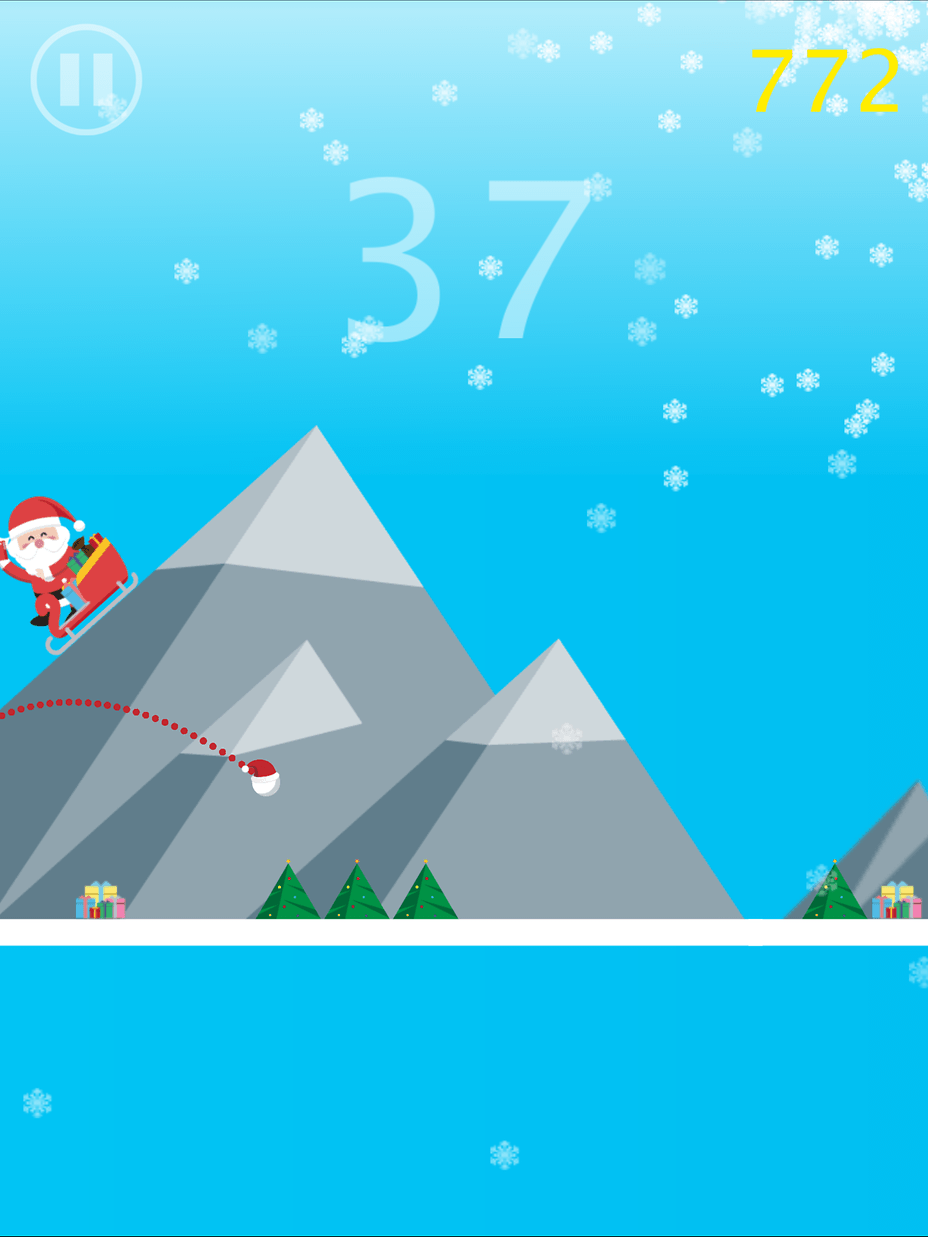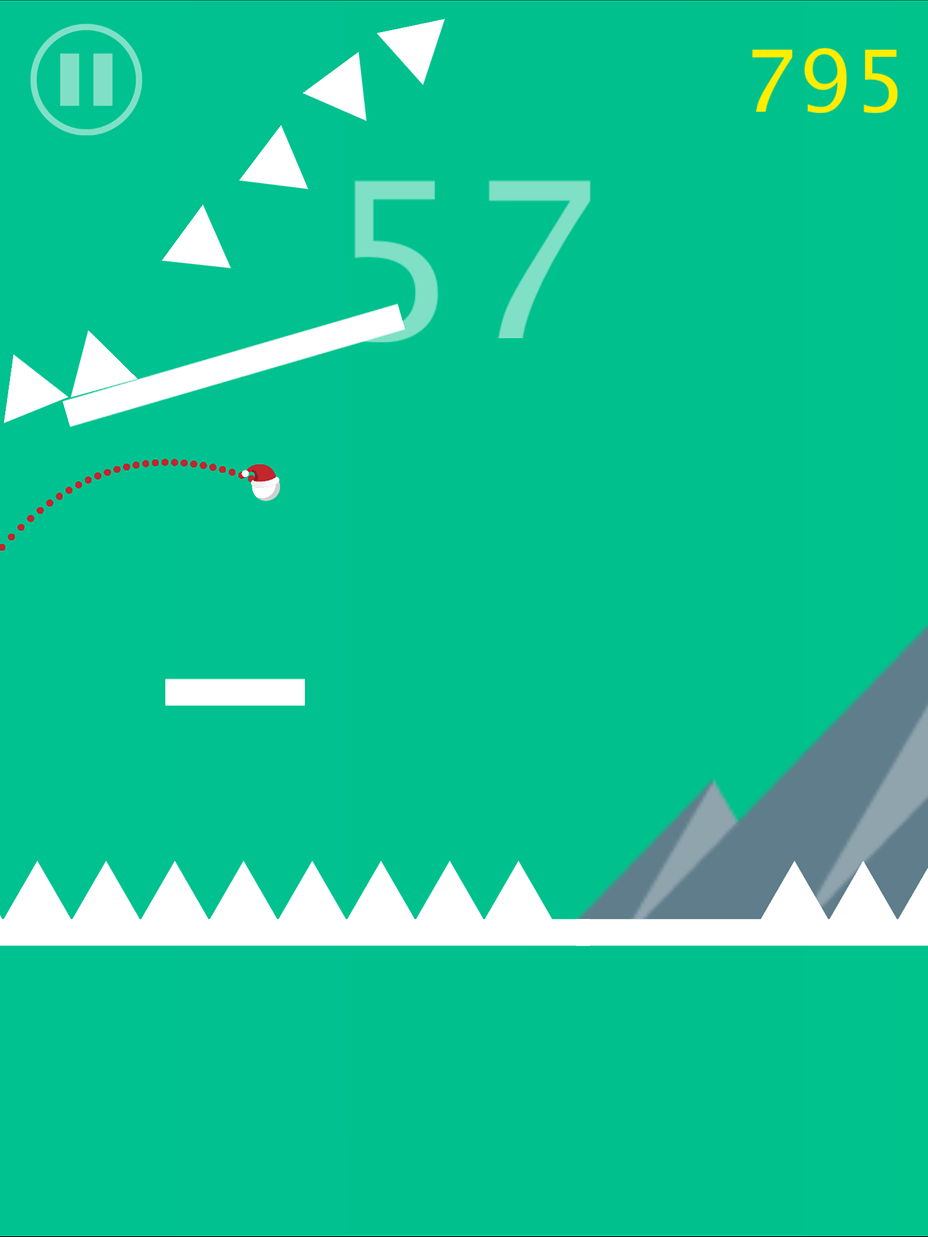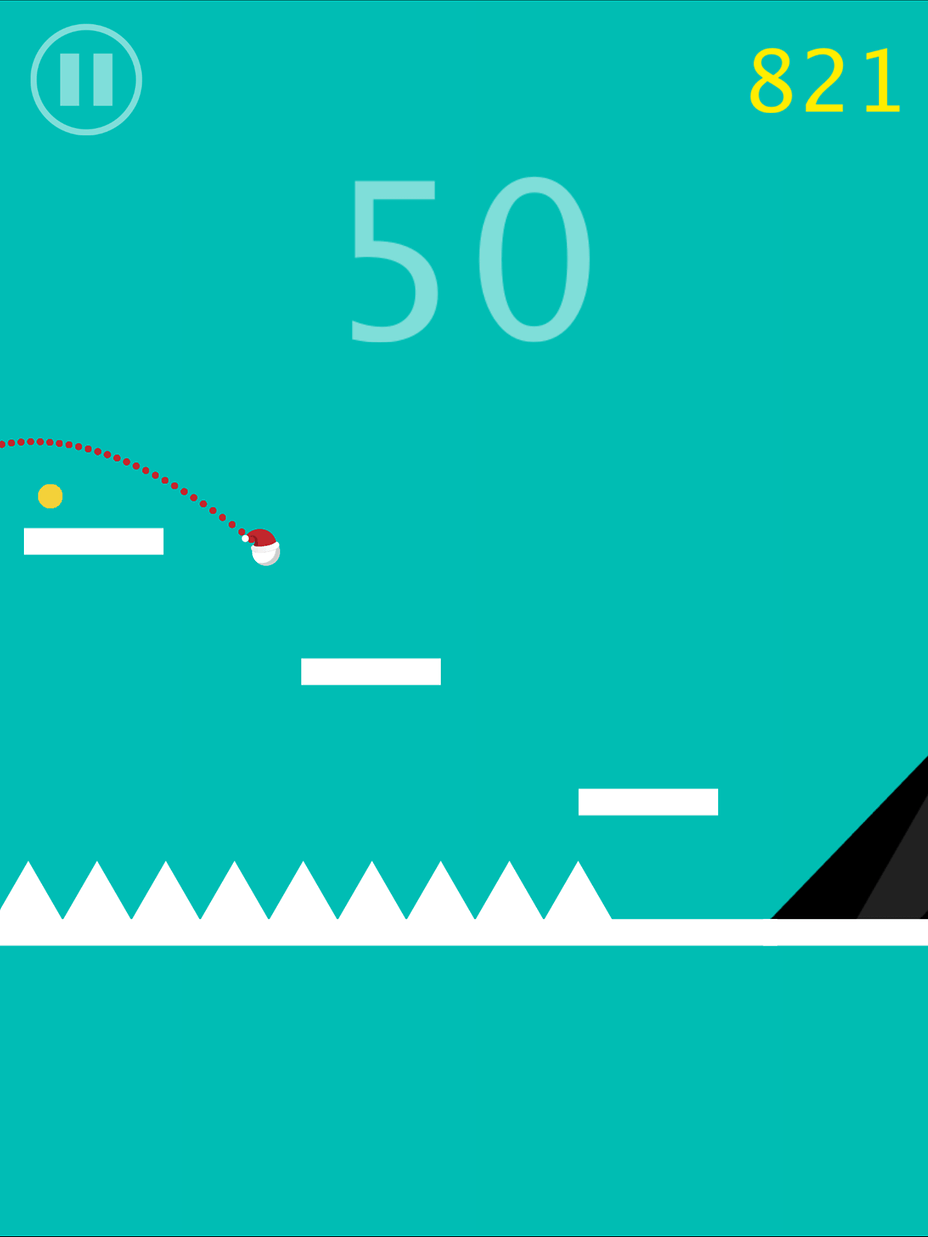 — modified on Dec 7, 2016, 8:51:09 PM