Nov 11, 2016, 4:32:29 AM via Website
Nov 11, 2016 4:32:29 AM via Website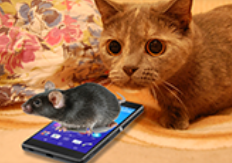 Mouse on the Screen for a Cat
Game for Cats.
Category: Arcade
Developer: TAMI apps
Interface language: English, Russian
Version: v7.0 (update 15 march 2017, bugfix, Easy level in mini-game have done more easy )
System requirements: Android 2.3 or later
Description and rules:
Game for cats and people who like the mouse. In the game "Mouse on the screen for a cat" you are waiting for realistic mouse movement, realistic sounds and scratching.
In this game you can play the role of cat, which prompt hunter looks for and catches the mouse.
You can't have a mouse at home, or you do not want, try to have the mouse in your smartphone. She will never ask food and will not damage your furniture. Even the battery will drain very carefully.
For anybody not a secret that the mouse is on the screen for the cat and humans may interest your pet and make its life more fun. If the cat with nothing to do, give your pet to drive the mouse on the screen of the smartphone.
This application will be especially interesting to the little kittens and cats-teenagers, but also playful Mature cats too. Your pet will be play with mouse in about 15-20 minutes.
If your cat is not interested in the mouse on the screen, then tell us in the comments about his character and habits.
Also, in the app available game for humans.
Screenshots: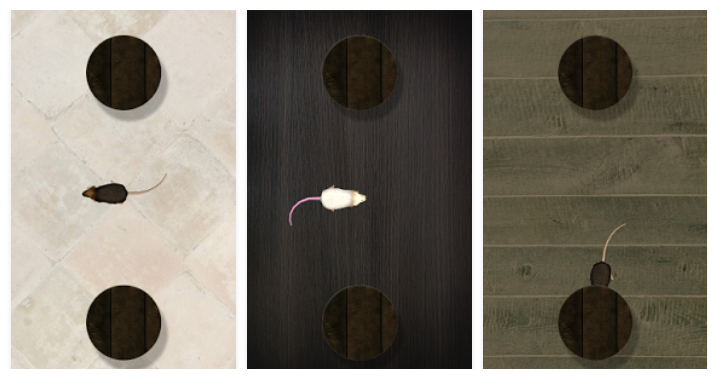 Google Play
Download Mouse on the Screen for a Cat
— modified on Mar 17, 2017, 5:08:11 AM