Oct 16, 2016, 2:56:21 PM via Website
Oct 16, 2016 2:56:21 PM via Website


CookIt - Cookie Clicker
*introduction:*
Howdy friends how much fun to come back here with another app from my collection!
I am glad to meet you: CookIt - Cookie Clicker
The purpose of this simple game principle Spend your time when you're waiting for a bus, a taxi, a friend, your queue at the supermarket, or just boring missiles at you and you can play the game!
So my dear friends, the game is currently available for free download in Google Play for devices running Android, and is only in its infancy so I would be very happy to ideas and suggestions for improvement and conservation so that I could eventually - to study and develop the app more and more, and who knows .. maybe in the future will be more
Details:
Facebook Page: Search on Facebook "CookIt Cookie Clicker"
Link to download the application: Search on Google Play "CookIt Cookie Clicker"
The goal of this game as much as possible to click on the cookie and gain as many cookies. Slowly you will state that the cookies have gathered you "upgraded".
What does it mean objects you ask?
It's simple: There is a table on the screen where you can buy ingredients that will help you gain even more cookies!
So if at first all cookie accumulating clicking on one cookie, you will gain more cookies just with one click of a cookie!
In addition, you can also upgrade your game so that every second that passes you accumulate all cookies without pressing the cookie but it is only at a later stage to those who really strong and plow the game.
Leaderboard - During the game, the more you gain more cookies so you'll get more medals.
Table records - your name will be listed with a maximum amount of your cookies so you can see what the highest score and compete with your friends or in front of people worldwide. The table offers three places; Sunday, Monday and Tuesday so that each day you will reach the highest score and try to compete for the first place!
Media: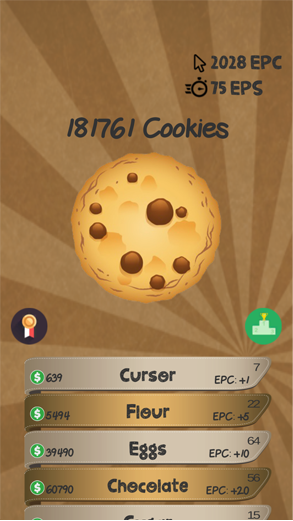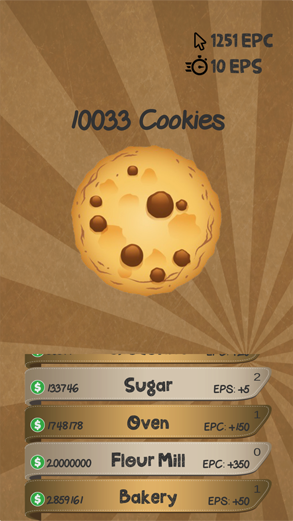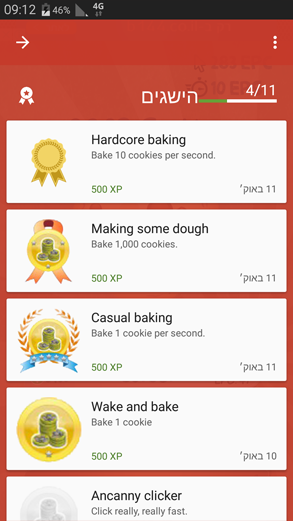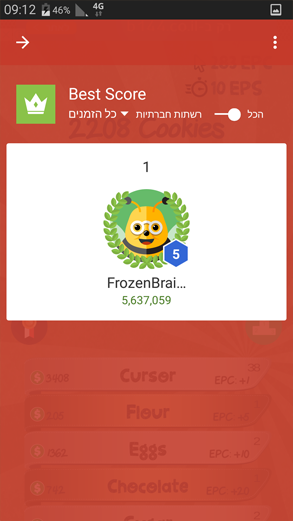 Summary:
So that friends, is my application.
I am more proud to publish it here and get your support.
If you download the app and give feedback I'd love to, but if you can then feedback will not only here but also at the app's page.
And if you can also give a Like to our Facebook page so you can catch up on the application and the following ideas