Aug 29, 2016, 4:48:07 AM via Website
Aug 29, 2016 4:48:07 AM via Website


Hello everyone:

We're so proud to introduce to you our brand new app-- Picas!
Picas is a powerful photo editing app which can transform photos into famous fine art paintings with the help of AI (machine learning algorithms using artificial intelligence in combination with neural networks). It is fast and super easy to use!
Here are some features about Picas you may concern:
► Be an artist and create art with AI
► Exclusive deep algorithm of portrait
► More than 80 artistic filters and other styles
► Encrypted data transfer
► No photos will be saved on server for privacy considerations
► Fast and easy to use


Just like the picture: Open Picas, choose a picture or take a picture, choose a style, and the picture is under processing, after finishing it, adjust the intensity of the filter and save. Congratulations! You just create your own artwork within 10s.
What makes Picas outstanding?
► Picas transforms photos, pictures and selfies into famous fine art paintings with the help of artificial intelligence and deep neural network algorithm.
► We've improved the algorithm of portrait part which is based on the major issues from user concerns. It is super suitable for people who love to take selfies and share them on Instagram, Facebook, Twitter and other social media.
► Dozens of filters with artistic & cartoon styles and effects, create amazing artworks at your fingertips!
► Super easy to use app with clean UI. Capture the world around you and turn them into fantastic works of art within 10s.
If you think that traditional apps have not enough filters to play with, Picas will be a good choice. We will add fresh and special filters for you to enjoy a photo editing experience in a new way!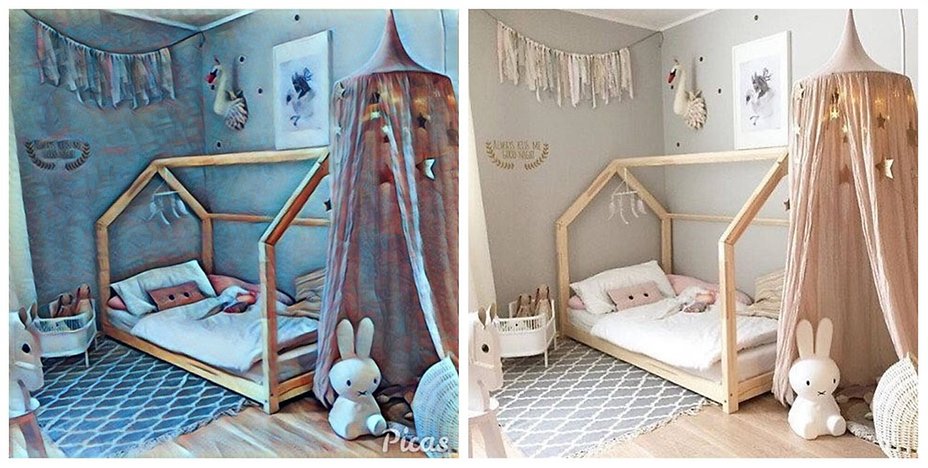 Leave your comment here, and let us know you like Picas!
-------------------------------------------------------New Update-------------------------------------------------------
Picas v1.1.3
Something cool coming with this update:
- Supported HD images process and download
- Added more filters
- Optimized the network speed and response
- Get Premium free of charge by completing simple and funny task
- Optimized Filter for much faster processing speed and better user experience
Download Picas RIGHT NOW!
Picas wishes a Merry Christmas and a Happy New Year for all of you!!
— modified on Dec 23, 2016, 3:47:12 AM