Jul 24, 2016, 12:10:22 PM via Website
Jul 24, 2016 12:10:22 PM via Website
**
Alice in Wonderland: Run Alice Run
**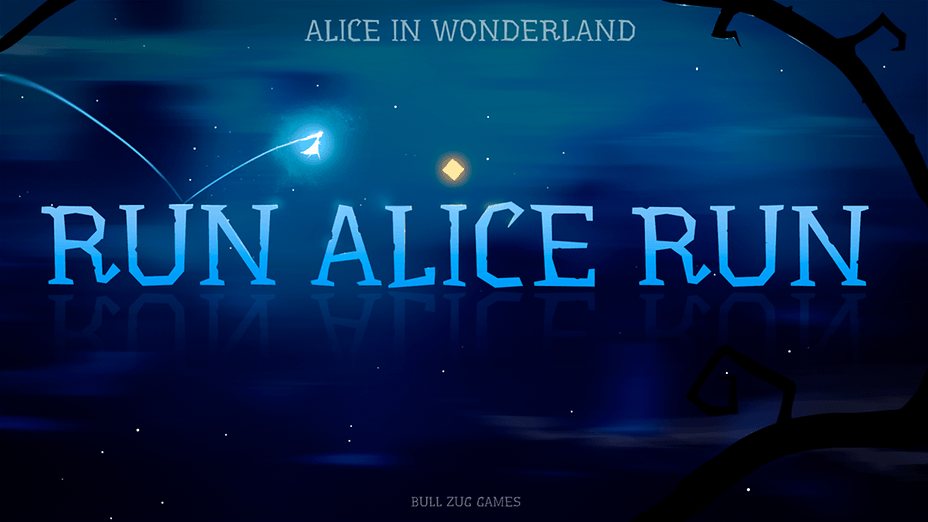 The colorful hardcore runner 'Alice in Wonderland: Run Alice' is new unusual interpretation of world famous story about Alice. The Queen said: "My dear, here we must run as fast as we can, just to stay in place. And if you wish to go anywhere you must run twice as fast as that." And this is the slogan of this game.
**
Gameplay issues
**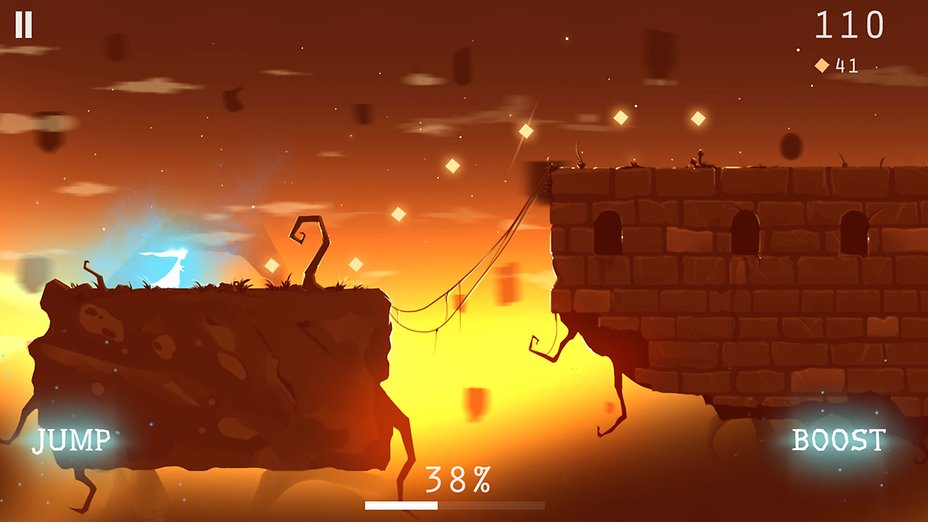 Alice's path is full of difficulties. She has to jump over the ground pieces trying not to fall down and avoid different towers and stone blocks. It's very easy to control Alice: tap left to jump, tap right to use 'boost' and remember that the rush distance depends on a tap duration.
As in many other runners you obtain the points trying to reach new highscores. The generation of levels is great − every try is unique. The game is rather tricky and interesting because of unpredictable order and location of the objects. With the lapse of time our heroine runs faster and faster so you must have magnificent reaction to run far enough.
As your progress goes through you will obtain bonuses and purchase the keys to the other worlds: 'the blue league' and 'the purple league'. Also you may be lucky to catch special 'cold bonus' allowing Alice to run in initial rate for some time to get even further. And maybe one day you will be persistent enough to obtain the Queen's Castle key.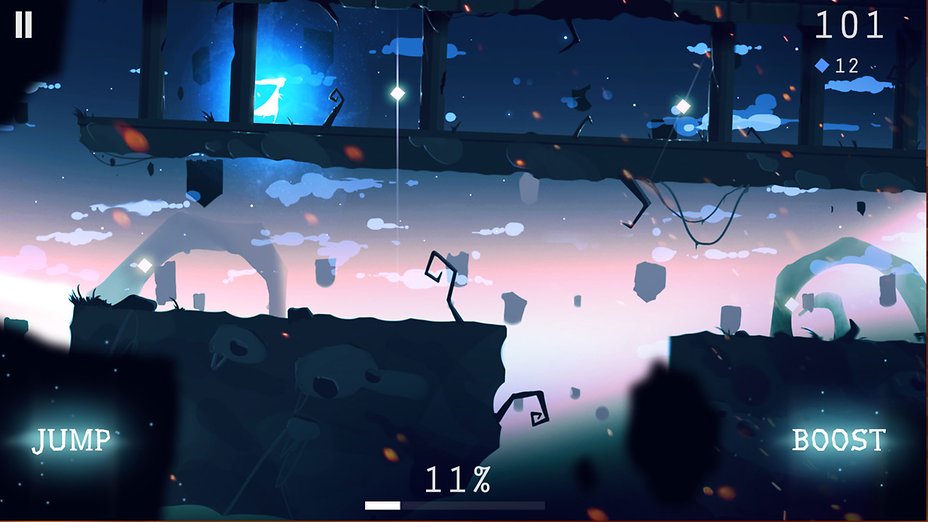 While playing you enjoy the different obstacles overcoming, especially when you get used to the controls and the dynamics of runner.
This game addicts and interests you from the first moments you play. It trains your reaction excellently because of necessity of planning your jumps and 'boost' using in advance to run far enough. Alice is crushing down again and again, but you want to make a new attempt all the same.
**
The graphics and the soundtrack
**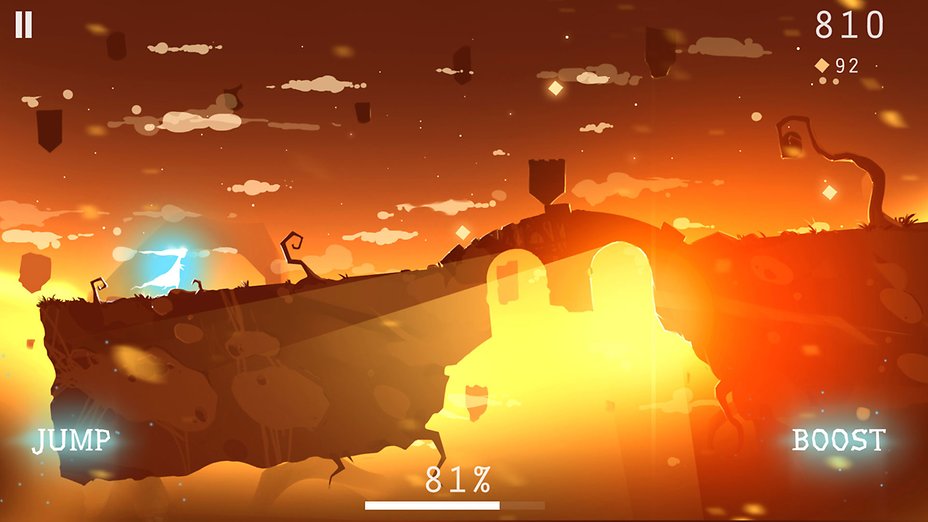 'Alice in Wonderland: Run Alice' is visually attractive, the locations are stylish and colorful. Beautiful graphics helps you to find yourself in the atmosphere of wonderful fairytale. You admire the plenty of details, spellbinding patches of reflected lights, sparkles and clouds, spectacular special effects. The pleasant sounds and funky music are complementing the gameplay harmoniously.
**
In conclusion
**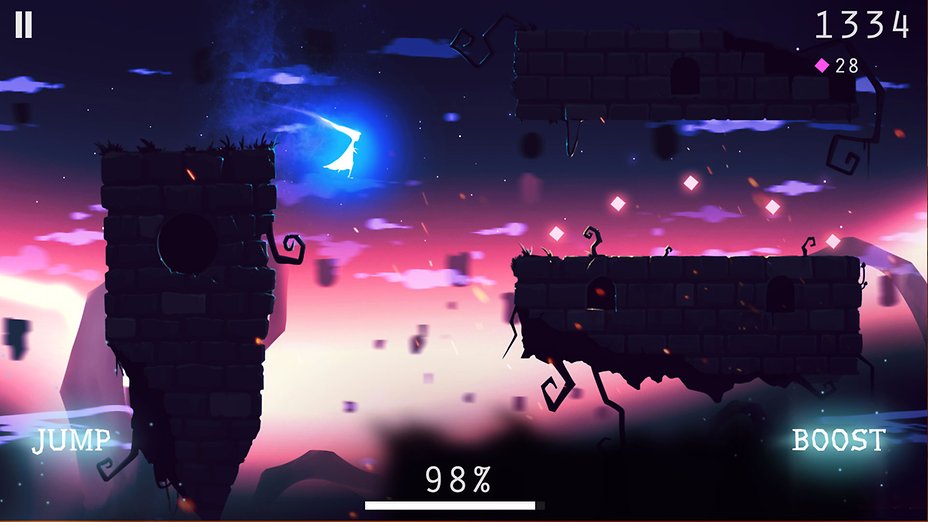 Overall 'Alice in Wonderland: Run Alice' is a qualitatively realized runner with picturesque locations, splendid graphics and the exclusive style. There are no donations and the advertisements are rather unobtrusive. The application is well optimized, your device is not getting warm during the long playing, and that's important.
So if you were looking for a dynamic and pretty timekiller game, that's guaranteed that 'Alice in Wonderland: Run Alice' will please you!
— modified on Jul 24, 2016, 12:12:48 PM