Jun 14, 2016, 6:58:59 AM via Website
Jun 14, 2016 6:58:59 AM via Website
Anaconda Snakes Hunter 3D
In App purchase offer.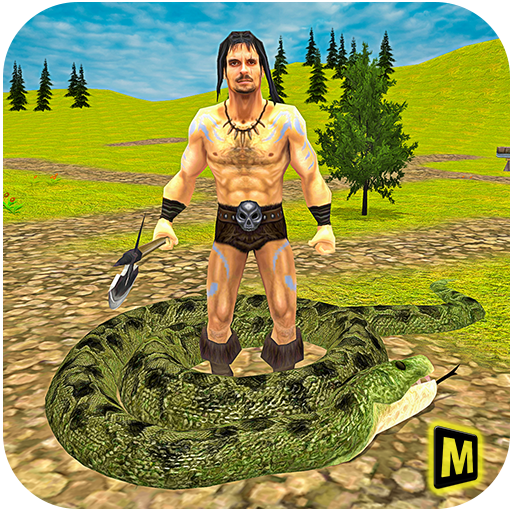 Become the ultimate snake hunter in Anaconda Snakes Hunter 3D. The angry anaconda and other snakes attacked on the village and you have to survive against the venom of deadliest snakes in this snake games. The angry anaconda and other poisonous snakes are back in the town to kill innocent citizens to fulfill the old rivalry of human and snake battle. A wild snake is slithering to the village to attack people and farm animals with poisonous venom bite in this anaconda games, snake hunting games or snake game.
A TPS/FPS as decided will take control of a village where a clan of anaconda and viper snakes attacked. snakes are killing animals and the residents of village, you have to kill the snakes and save farm animals and innocent residents of the village. There are 15 levels and every level will have different number of snakes and victims. Victims can be farm animals (cow, buffalo, goat sheep or pig) and human the residents of the village. You have to change the snakes and their numbers in each level number of victims will change accordingly starting level will have low difficulty and as the levels moves up the difficulty level will move from low to medium and from medium to High. There are multiple venomous snakes like viper, cobra, anaconda, angry python and black mamba along with angry anaconda attacked on village people. You have to fight with spear, sword or hammer and survive yourself and innocent farm animals against these killer snakes. Hunt dangerous snakes in massive open village environment. Escape from the snakes attack and save atleast one farm animals to continue the level if not then you will got failed in the level. Hunt down dangerous angry anaconda and other snakes in massive open world environment in this anaconda snakes games.
Anaconda Snakes Hunter 3D features:
10 challenging missions to hunt the deadliest snakes.
Simple and smooth controls to help chase your targeted snakes.
Variety of venomous Snakes like cobra, angry anaconda, python, black mamba, viper, rattle snake etc.
Easy Control Gameplay with realistic snakes sounds.
Realistic snake hunting with realistic weapons like spear, sword and hammer.
Download Anaconda Snakes Hunter 3D and enjoy the real hunt of realistic snakes games and angry anaconda games 3d.