Jun 7, 2016, 9:01:18 AM via Website
Jun 7, 2016 9:01:18 AM via Website
Keep your brain sharp! You'll love best game Сool Jigsaw Puzzles from the first click. Plunge into the world of entertainment and fun. Your Cool Jigsaw Puzzles is an amazing pastime both for baby or kid and their parents.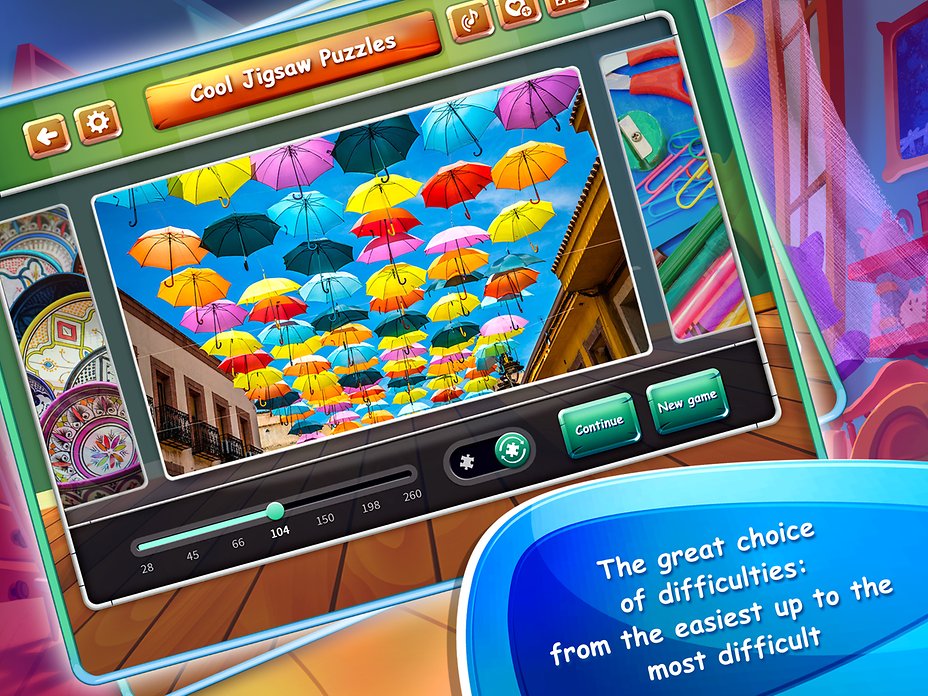 Features:
FREE downloadable content
50+ colorful themes (Animals, Castles, Cities, Famous Painting, Nature, Lakes, World Wonders, Beaches, Sunsets, States of the USA (California, Nevada, Utah, Arizona, New York), Cooking, packages for kids, Seasons (Winter, Summer, Spring, Autumn), Flowers, Fruits, Cats, Dogs, Butterflies, Castles and so on and so forth)
Exuberant mode for kids with a lot of new themes with cartoons and fairy tales! Does your son or a daughter prefer to have a picture of a dragon, dinosaur, anime girl or a sweet candy? There is no need to search for puzzle games for adults or puzzle games for kids separately when you can install free app Cool Jigsaw Puzzles for all ages right now! Now you can play with your child together.

2000+ amazing images
New absolutely free picture every day!

Plenty of difficulty levels from very easy even for kids to hard for gurus of puzzle!
Photo jigsaw maker - you can create puzzles from your own photos or images

Possibility for work on more than one picture at one time
Every new game is unique - you will get new pieces every time!
Easy preview
Natural interface
Amazing HD graphic for tablets and mobile phones
Constantly updating new high quality images and packages
Support pieces rotation
Really Best Puzzle Game! We hope you will love it!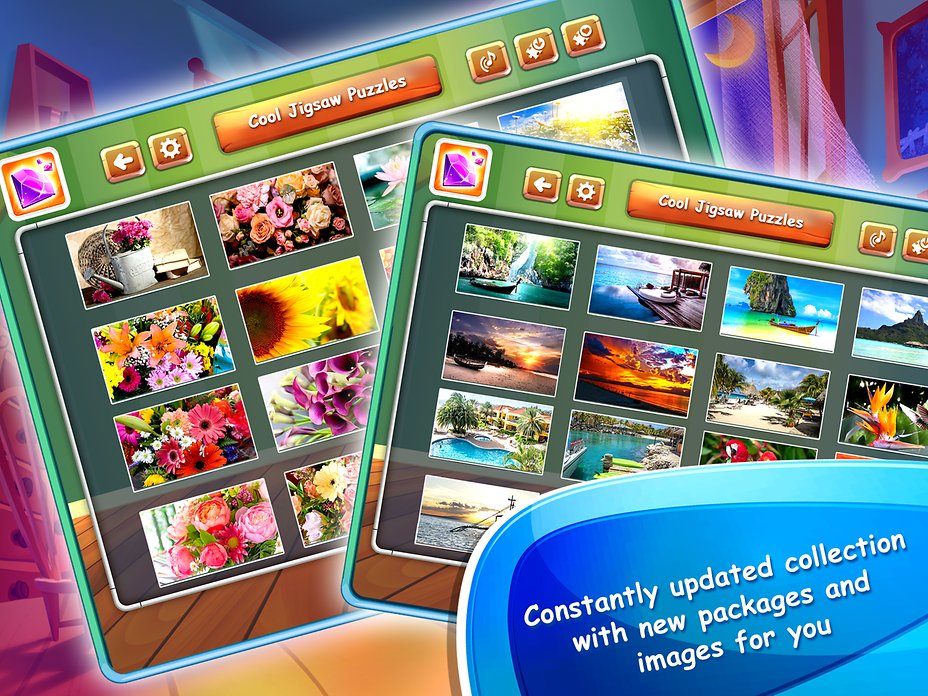 Are you looking for hard jigsaw puzzles? Make yourself a real gift! Hurry up and install one of the most excellent free puzzle games! Download the app and start playing today! No need to pay to unlock premium version. The download size is worth it: that's due to the vast amount of free photo puzzles packs included, such as: beach puzzles, mountain, castle, pet jigsaws, cats and dogs puzzles, Halloween jigsaws, etc
You can download Cool Jigsaw Puzzles from Google Play, iOS App Store & Amazon App Store