Jun 6, 2016, 12:35:41 AM via Website
Jun 6, 2016 12:35:41 AM via Website
Hi guys,
This is our app. It's a very simple and intuitive app to follow the Euro Championship, from UEFA which starts in five days.
We're focussing mostly on the matches, players, and everything around the football it self.
Share your thoughts with us
Here is the app id: com.zeptsoft.euro2016
Hope you enjoy.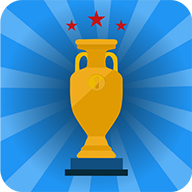 Regards
spbrds