May 11, 2016, 12:47:10 AM via Website
May 11, 2016 12:47:10 AM via Website
Sugar Paradise: Sweet Story - Delicious match 3 puzzle game with cute characters & hundred of addictive levels! Help Emma collect jellies and enjoy yummy cakes through many gummy lands, but be careful with the monsters! They try to attack the kingdom by eating foods & making obstacles. Emma & Jolly Crab must defeat the monsters and make the lands become true paradise! With incredible graphics, new characters, and challenge adventure, Sugar Paradise: Sweet Story is a match 3 game that brings you lots of fun and make your day full of joy!
Enjoy the game on Google Play now: https://goo.gl/4q3MdN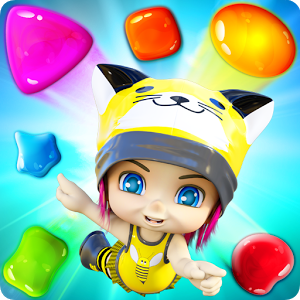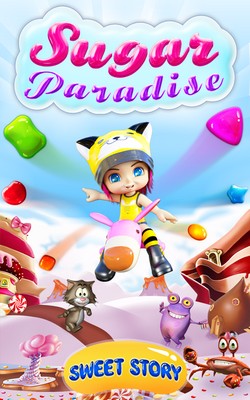 ★TOPPED WITH ★
● Addictive gameplay with 10 missions and hundreds of fun levels
● Kute characters and tasty colorful graphics
● Play and compete your Facebook friends across the jelly map
● Sync your game progress across devices with your Facebook account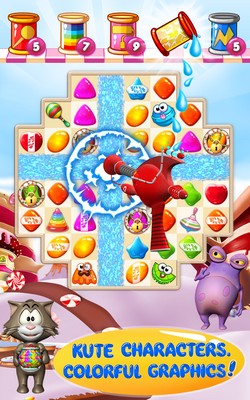 MAIN FEATURES:
● Magic boosters and power-ups
● Easy & fun to play, hard to master. Can you get 3 stars for each level?
● Collect gummy strawberry coin & buy boosters in shop
● Travel across sugar lands with your friends
● Collect yummy foods and kill all monsters to make the kingdom become paradise
● Leaderboard to compare score with Facebook friends
● Get challenge Achievements to fully master this match 3 puzzle game
● We will add more levels & update gameplay regularly
● Impressive effects & smoothly animation
● Interesting music & sound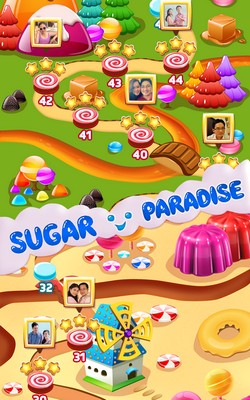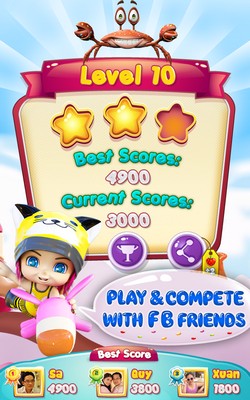 SWEET STORY:
Emma & Jolly Crab are living in a place where people dream about - Sugar Paradise - the lands have lots of yummy foods. Every day they enjoy the cakes through Gummy House, Chocolate Lands, Ice Cream Highland, and Pastry Forrest. But the monsters and thief cat attack the sweet kingdom, steal the foods and making obstacle! Let begin the adventure with Emma & Jolly Crab to crunch against the monsters and make the lands become real heaven in this puzzle match 3 game!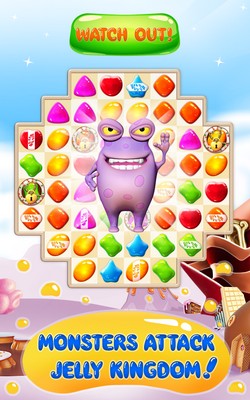 ★HOW TO PLAY ★
● Crush to smash 3 or more yummy jellies
● Smash 4 candies in a line to create Cream Blast Line
● Smash candies with T or L shape to create Blazing Boom
● Smash 5 candies in a line to create jelly pop - Colorful Crunch
● Combine 2 boosters to make a big jelly pop JAM!
● Use Blazing Boom or Cream Blast to kill monster
● Match yummy jelly beside Giant Monster to hit him
● Try to collect items contain boosters and free strawberry coins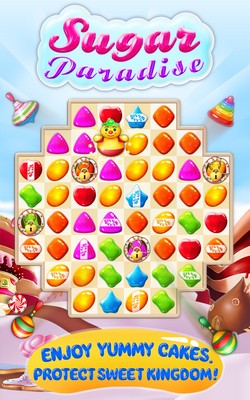 ★MISSIONS ★
● Collect specific delicious candies
● Kill Tiny & Giant Monsters
● Clear all Icing Butters & Cookie Lockers
● Collect Sweet Toy by moving them to puzzle bottom
● Collect Cookie Toy: clear Icing Butters, then move Cookie Toy to puzzle bottom
● Catch the Thief Cat by collecting gummy candies
● Crunch the Gummy Cookie by matching it with the same color food
● Collect delicious jellies to reach target score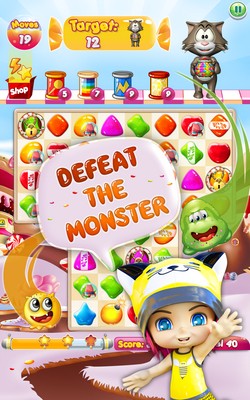 ★BOOSTERS ★
● Blazing Boom: crunch all cakes in a 9-cell region
● Jelly Pop: get a specific item at a cell
● Colorful Crunch: crush & jam all cakes have same color
● Cream Blast Line: crush & jam all cakes on the puzzle row
● Super Cream Blast: crush & jam all cakes both row & line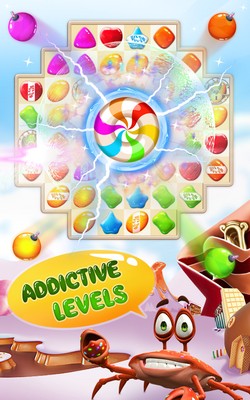 Download game for FREE now: https://goo.gl/4q3MdN
✉ To help us meet your desire about this free match-3 game, please send your feedback to: asqteam.mobile@gmail.com
✉Like us on Facebook for the latest news: http://facebook.com/ASQTeam
❤ We want to say a coolest THANK YOU to everyone who has played this free game & gave us 5 star review!
ASQTeam is a young team & our mission is making COOL FREE FUN games. Sugar Paradise: Sweet Story is a fresh-new match 3 game with innovative gameplay & coolest graphics. And, you may like our free game Cookie Star, which millions of players have enjoyed


ASQTeam