Apr 20, 2016, 3:03:42 PM via Website
Apr 20, 2016 3:03:42 PM via Website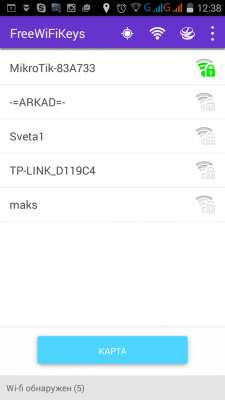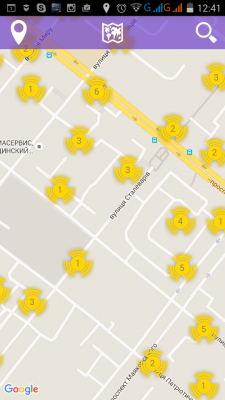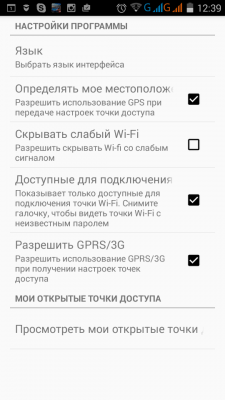 The main goal of the program - to make the Internet accessible in the whole world. Agree, many hotspots are closed with password because at the dawn of Wi-fi - it was a kind of a policy to do so, just a habbit. Everyone tended to protect his Wi-fi network, not clearly understanding its essence and principle of operation, therefore protected his Wi-fi network as much as possible. Those days are gone, now protecting Wi-fi networks in many cases (especially if it is a public place or private network) - it's more a habit from the past than necessity. Passwords from Wi-fi networks are distributed "here" and "there", but this process causes some inconvenience: to find someone to ask, to hear the password properly, input it correctly. To automate the distribution of passwords this program was created. This software product - a small add-on on top of the connecting to Wi-fi process, something, what you do every time connecting to unknown networks. Instead of the standard interface, use it and share passwords easily.
It allows you to:
1) Share the password from any Wi-fi network with other people.
2) Use passwords from Wi-fi networks that are shared by other users of the application.
Among the features:
1) Getting passwords from server via either Wi-fi or 3g \ GPRS channels;
2) Locating Wi-fi networks in certain radius from your current location with phone's GPS sensor, download passwords in program's cache and use them even without Internet connection in place;
3) Displaying all networks listing that you have share;
4) English, Russian and Arabic interface languages;
How does this work:
You come to a place where there are several Wi-fi connections. Open the program and it shows you them. Networks list displays all avaialble Wi-fi networks splitting them into three categories:
a) white with a lock: these are the networks on which the password is not yet known for application's users, they are closed and you can't connect to them if you do not know the password. If you do know the password from the network, you enter it through the application and, accordingly, share with everyone else who uses this program.
b) yellow with a lock: these are the networks for which you do not know the password, but at the same time it has been shared by someone who was in this place before you. If the password is still relevant, you can connect to the network without any problems, if no, you will be prompted to input password, and thus update it.
c) green with a lock: it is just one of the networks, its is the one to which you are connected at the moment;
In addition to these three major categories you can also see networks without the lock either white or yellow which means they are not locked and you can connect to them.
The program works in two ways:
a) when you are connected to the Internet (for example via another Wi-fi network or via GPRS)
b) when you are not connected to the Internet, using passwords from its cache, but for this you will need to pre-download the latest database from the server through the application menu, select "Update Keys" being connected to the Internet, for example while you are at home and have access to the network. In the long term - to retrieve the keys in the specified radius from the point on the map - this is not yet implemented.
This program is completely free and is designed more as a social initiative, rather than as a commercial application. Help each other to make the Internet more open.
Requires Android: 4.0 and up
Developer: Fancy Apps For Android
Google Play: https://play.google.com/store/apps/details?id=com.wi_fi_key.freewifikeys&hl=en
— modified on May 6, 2016, 2:19:57 PM