Apr 11, 2016, 4:56:47 PM via Website
Apr 11, 2016 4:56:47 PM via Website
Deceptively simple, mentally challenging.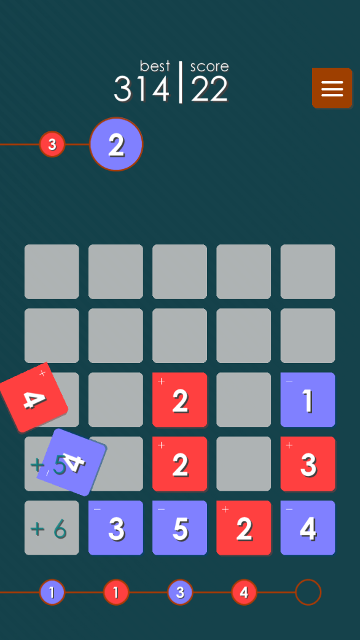 B!Side it's very easy to pick up, surprisingly fun and can offer endless challenge.
It's a game where you have to combine blocks of positive and negative numbers to get horizontal or vertical groups that the sum is equal to 0, inside a 5x5 grid, before the board is completely filled.
With time more blocks will appear and you will have to predict your next step very carefully. If you make chain reactions you will get more points.
Also, there are leaderboards so you can see your rank against your friends and others globally.
If you like mental math, this is your game!
Please try the game, it's free...
If you would like to see a small gameplay video, you can see it here:

I hope you like it!
Link to Google Play Store (copy and paste in new window):
play.google.com/store/apps/details?id=com.ebarreto.B_Side