Mar 11, 2016, 9:11:12 PM via Website
Mar 11, 2016 9:11:12 PM via Website
Hi,
KickOff is my first android game and i put quite an effort in it

Normally it is played with 2 players on squared paper. You draw a playing field with 2 goals and take turns drawing lines from the kickoff point in the middle to the opponents goal. The lines are drawn on or through the squares. The trick is you can go on drawing as long as you touch points that already have lines. I think it is easy to understand if you just try it out - thats why i programmed it on Android for you

Game modes include Online-Multiplayer, 2 players on one device and different difficulty levels for 1 player.
I dont think there is anything like it in the play store.
Feedback will be very appreciated!
I hope you enjoy my game

play.google.com/store/apps/details?id=com.lind.kickoff.kickoffki.android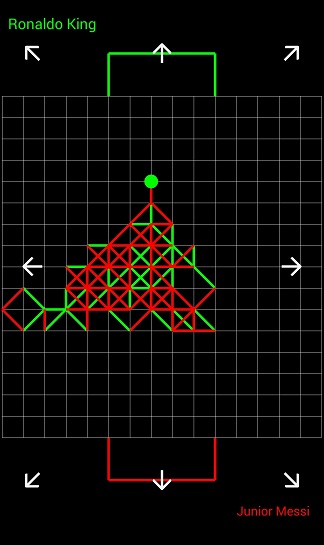 — modified on Mar 11, 2016, 9:41:48 PM