Mar 9, 2016, 1:38:25 PM via Website
Mar 9, 2016 1:38:25 PM via Website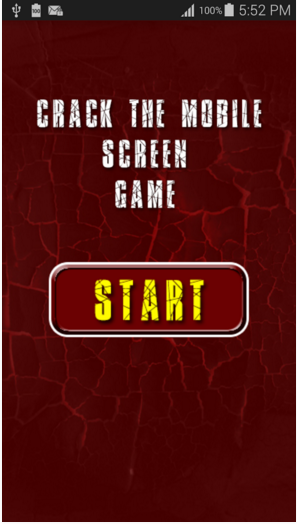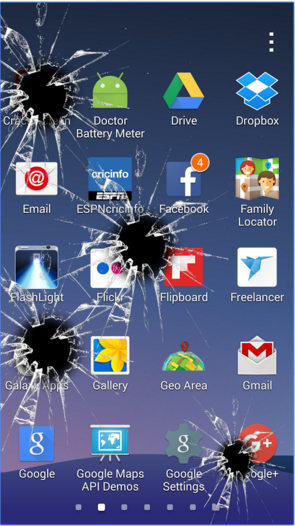 Description
A very interesting and full of entertainment screen crack game prank application which will certainly keep you busy and have let you loads of fun with your family and friends.
In this application you will be required to tap the screen and the point where you tap, a crack will appear. A total of five cracks will appear on the screen. Then you will have to tap on different positions on the screen to reduce the number of cracks on the screen from five to a minimum of one. This game will keep you addicted because it will not be an easy task to reduce the number of cracks appearing on the screen.
The crack will reappear on the new position where you tap and thus reducing the screen cracks from five to one will be a difficult task because for every crack disappearing, there will be a new crack formed on the screen.
How It Works:
* Tap the start button on the first screen. This will take you to the window where your apps are displayed.
* Now whenever you tap the screen, a crack will appear. A total of five cracks will appear.
Note: The cracks appearing on the device screen are not real. Application is developed just for fun.
Link For this app, anyone can visit us on
Google Play>DaniPani Apps >Crack Screen Prank Game.