Mar 8, 2016, 6:11:42 AM via Website
Mar 8, 2016 6:11:42 AM via Website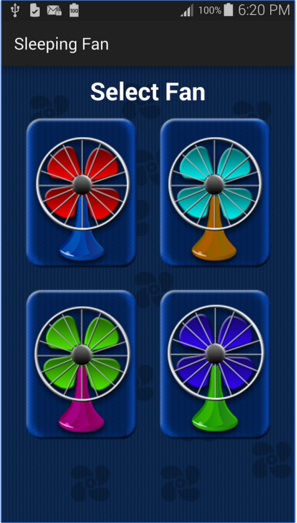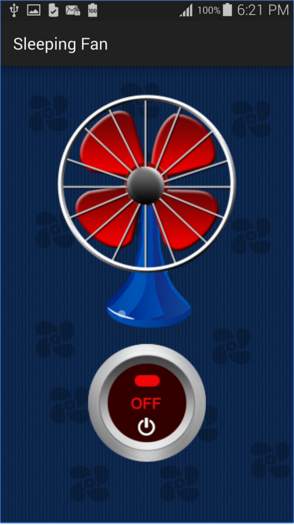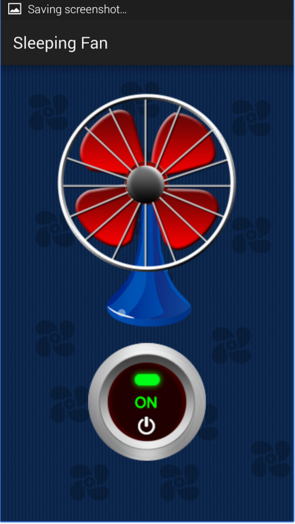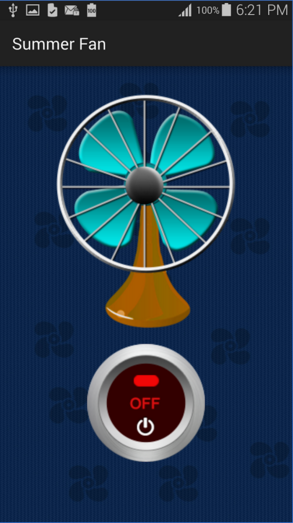 Description
Do you experience trouble sleeping or relaxing due to an overactive mind, noise or stress? Sleeping fan is a complete solution for you. A fan produces a calming noise similar to white noise. White noise also masks ear ringing and you feel comfortable and relaxing.
Sleeping fan oscillates (rotates) and provide you a real feel of a fan.
Sleep Fan provides four different types of fans.
1.Sleep fan
2.Summer fan
3.Rest fan
4.Cool fan
The audio loops are smooth, the sounds are peaceful.It is very easy to use and visually appealing. Sleep Fan will help you relax and get a wonderful nights rest.A sleeping fan will help you tackle the summer heat.You can have a sound deep and profound sleep with the help of sleeping fan. Rest fan will help you relaxing in tense situations.
This app will NOT actually cool you down.I can't believe I had to clarify that Wind will not blow through your screen. If you think you feel wind coming from your screen, seek medical attention immediately.

Disclaimer: Android does not currently support blowing air through the device's screen.
Note
For this app, anyone can visit us on
Google Play>Mobile Tools Shop>Sleeping Fan Sounds.