Mar 2, 2016, 4:57:02 PM via Website
Mar 2, 2016 4:57:02 PM via Website
Live Backtrack is the best solution when you need to have
your backing tracks play on a Live Concert or Rehearsal.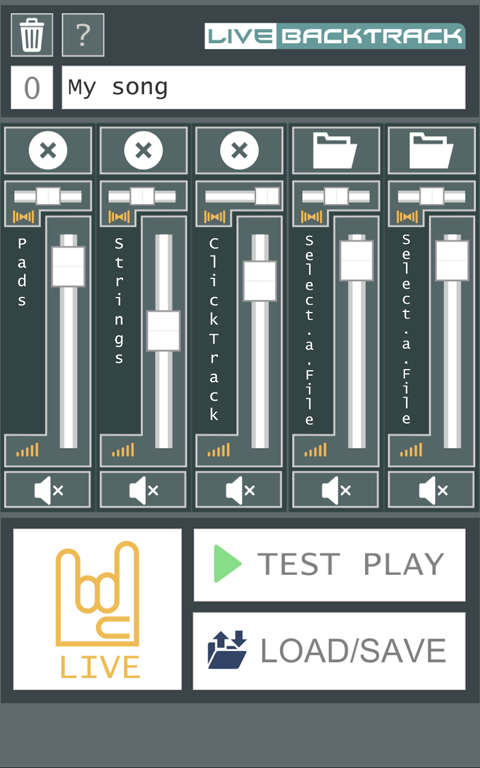 Some of the problems Live Backtrack can solve for your when Playing Live:
No need to drag along a PC.
Your tablet can easily handle it with all the features you need
using this multi-track playback tool.

Quickly sound check and adjust your backing tracks at the venue.

Setup a playlist of songs that you want to play sequentially.

BIG and BRIGHT buttons you can tap to play the
current song and load the next one.

Share the backing track with the audience on one channel,
send the click track to the other channel so only you can hear it.

Unlike an mp3 player, "Live Backtrack", stops playback when songs reach the end and
lets you decide when the next song begins playing!
Live Backtrack : Multi-track can also help you when rehearsing with your band:
One of the band members is missing? No problem, just load his
instrument track, and enter Live Mode.

Rehearse your songs one after the other with ease, with a press of a button.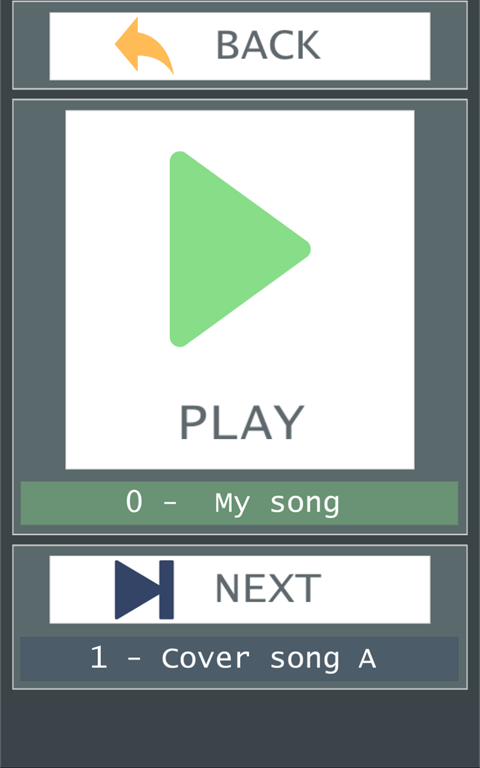 FEATURES:
Lag FREE playback.
Playback stops automatically when the song reaches the end.
YOU decide when the next song begins playing!
Live Mode: Play songs sequentially with just a tap!
Big Buttons! No need to fight small buttons anymore.
Playlist: Setup multi-track arrangements that you can play sequentially.
Multi-Track: Make volume and Panning adjustments on the fly!
Built in Tutorial and Tips to play Live.
HOW TO USE:
Setting up:
Copy your backing tracks or instrument WAV files to your android Music folder.
Split your song tracks into folders on your SD card so you can easily find them.
Use only WAV files, for best sound quality and lag free performance.
Start the "Live Backtrack : Multitracks" app on your tablet or smart phone:
You can now load your backing tracks onto the mixer.
Set the Song Title, and save.
Repeat to create your playlist.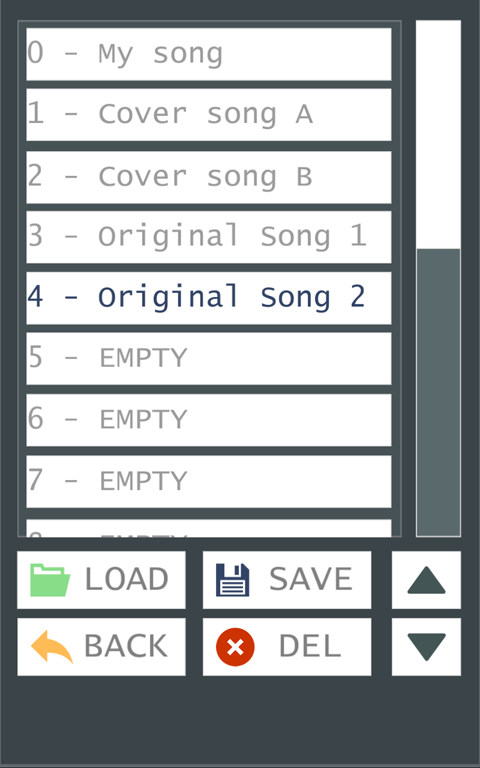 Playing Live:
With your playlist created, you're ready! Load your first song and enter Live Mode.
Tap Play to start the current song.
Tap Next to load the next song on the playlist when you're ready.
Repeat!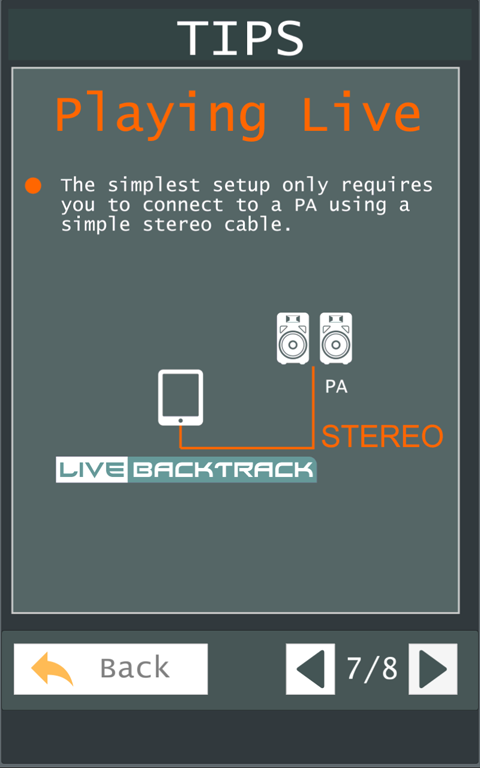 More information:
Live Backtrack : Multitrack, features a built-in Help section, so
you can always find information on the app controls, usage and tips.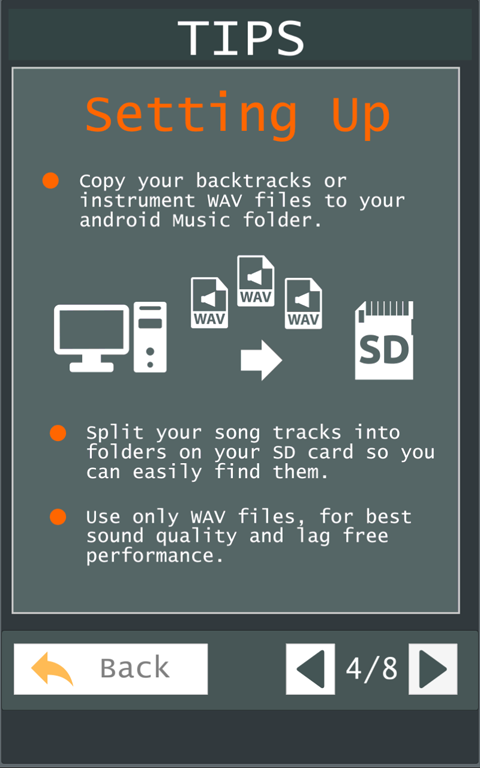 Live Backtrack : Multitrack, is the easy solution to play live: Get it now, for FREE!