Feb 18, 2016, 6:29:57 AM via Website
Feb 18, 2016 6:29:57 AM via Website
Step 1
Download GT Recovery for Android from the official website: http://www.gtrecovery.net/: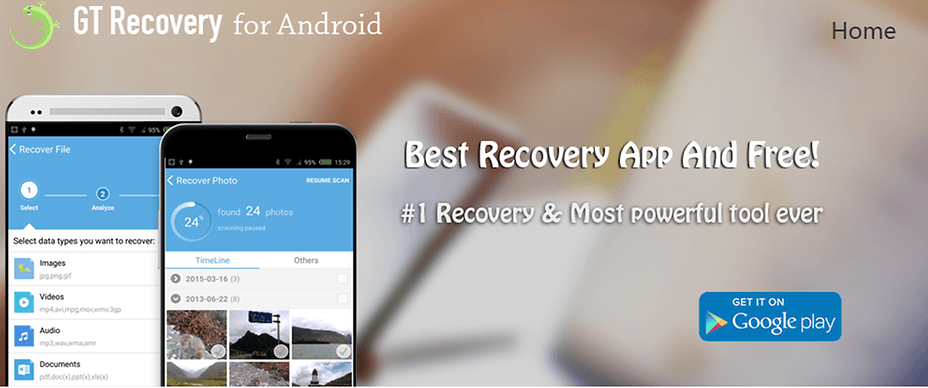 Step 2
Install and open it, if your device has not been rooted, GT will remind you to root device at first: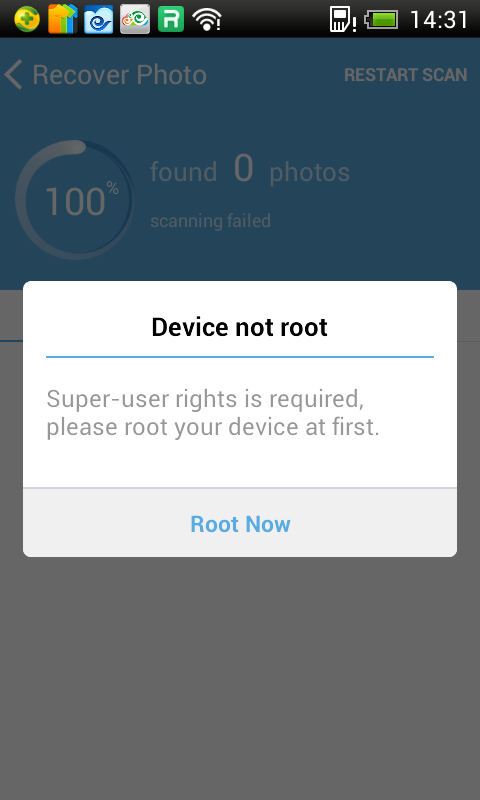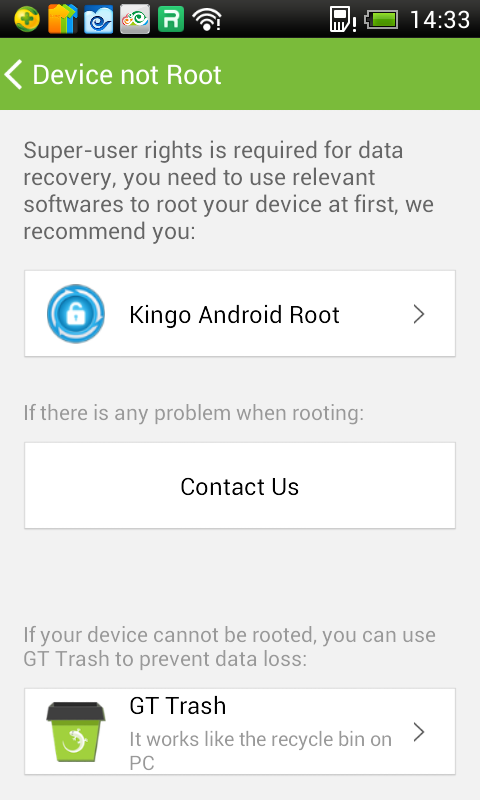 If your device has been rooted but you rejected GT's application for superuser rights, GT will remind you: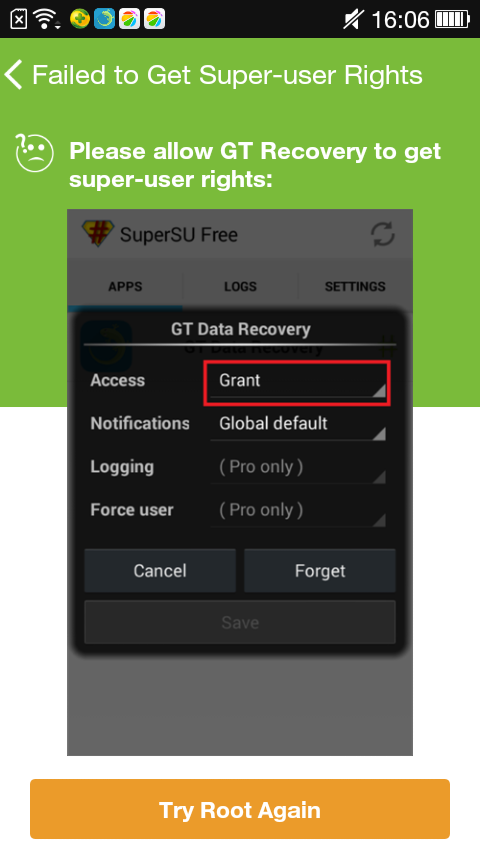 Step 3
Once the superuser rights is obtained successfully, the home view will be shown. Click "Recover Messenger" on homepage: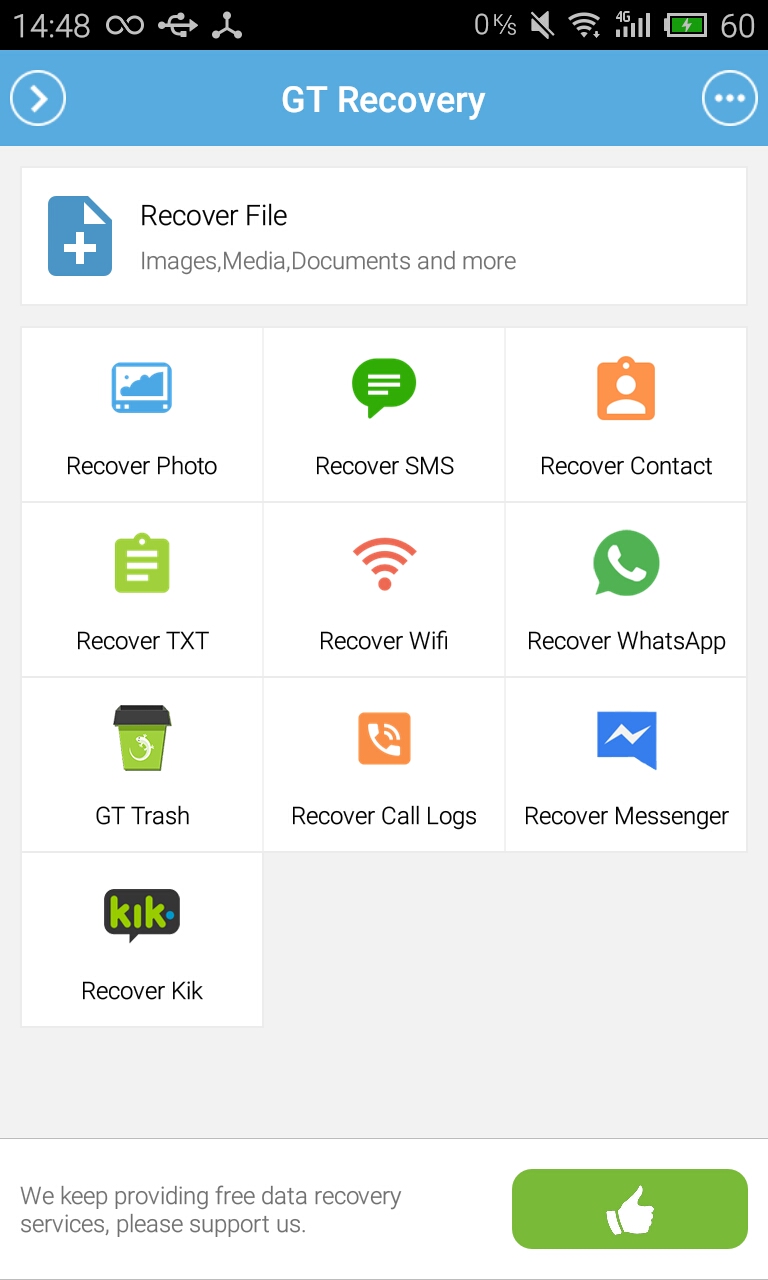 Step 4
GT Recovery will start to check messenger installation automatically. After that Click "Scan Deleted Chats" to start new scan.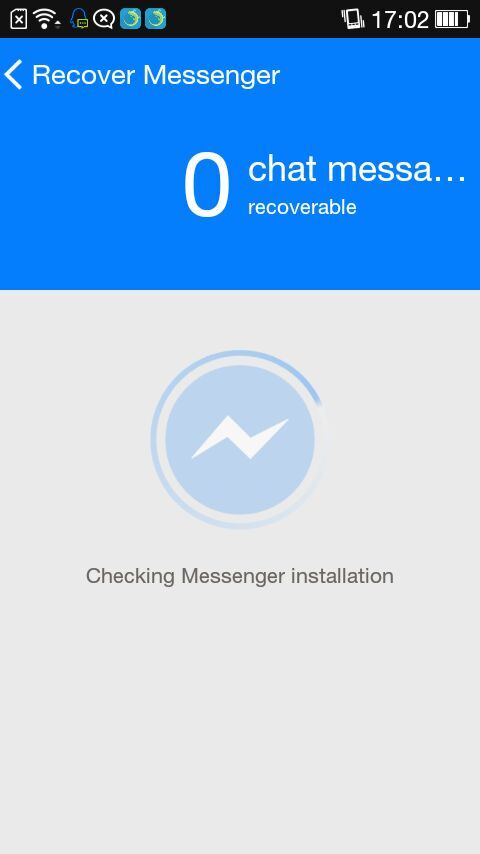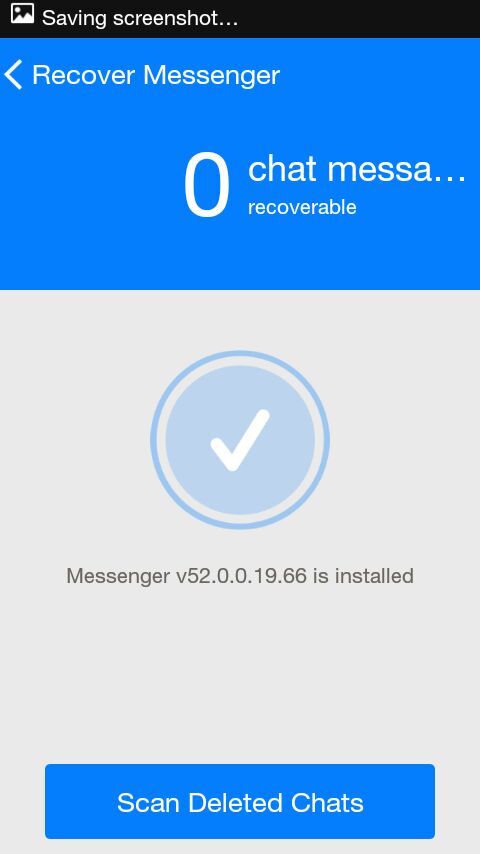 Step 5
The messages that can be found will be shown in the list, you can stop the process any time you want: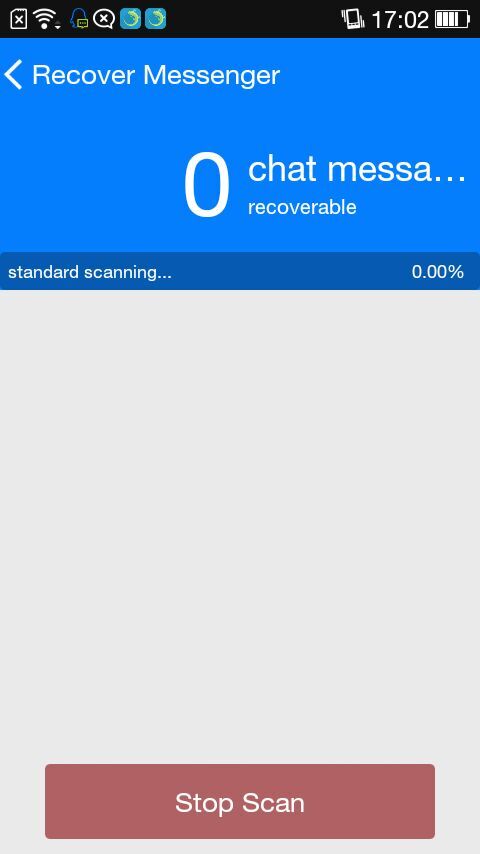 Step 6
After scanning, you can choose the messages you need. Doesn't find message you want ? Click "Restart scan" :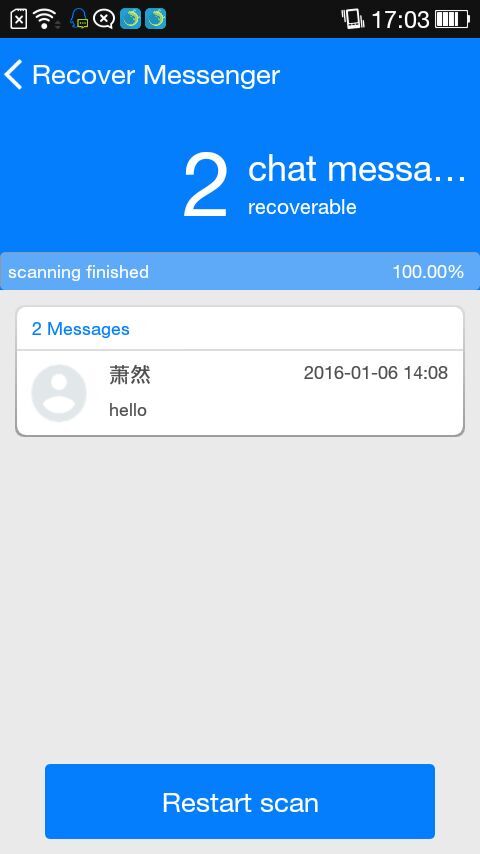 Tips:
1.The steps are similar to recover other data.
2.We are always looking to hear of ways to make our software better, and if you have any suggestions or questions about the software, we are here to listen and help!
https://www.facebook.com/GT-Recovery-1655686831368830/
3. If you like our software, please share it, sincere thanks for your support.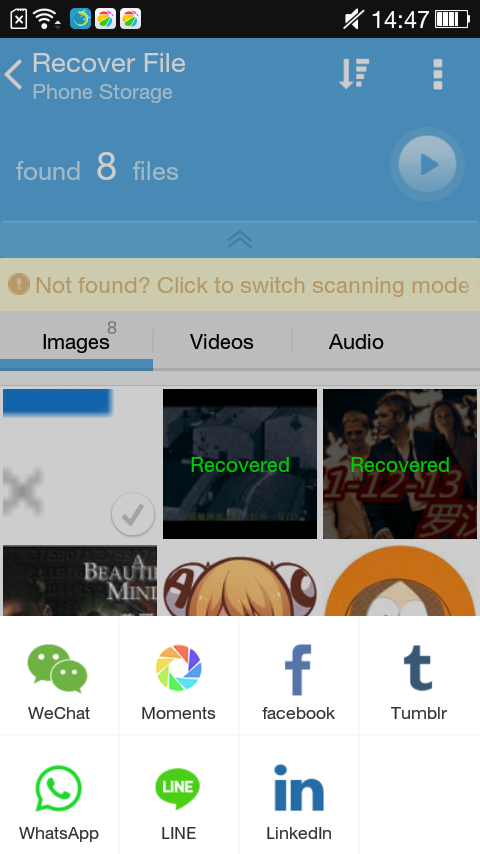 — modified on Feb 18, 2016, 6:31:57 AM