Feb 16, 2016, 7:04:08 PM via Website
Feb 16, 2016 7:04:08 PM via Website
Throwy Circus is a new fun arcade game for Android devices!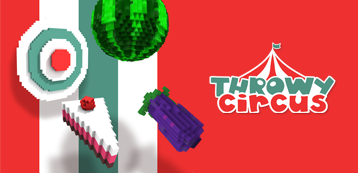 Your objective is simple hit as many targets as you can in a limited time. Hit targets to get more time a nd earn points based on your accuracy!
Throwy Circus offers 40 different challenging targets and several throwing objects!
Try yourself in this engaging arcade game, there is a strangely addicting and pleasing feeling to destroying one target after another!