Feb 8, 2016, 7:40:21 AM via Website
Feb 8, 2016 7:40:21 AM via Website
Rock the ball is one of the best Puzzle Game with brain teaser that you can play now on your smart android phones and tablets. This game is not recommended only for children but everyone can enjoy it. There are no time limits but having relaxing pace player can feel comfortable while playing it. This game is so addictive that player cannot skip any level. Rotate the block Left, Right, Up and Down for the ball to the Goal Block. This Game has following segments.
Segments:
Player have to move around the whole board to solve the puzzle
Puzzle Game is best thought provoking game.
Although it is easy Puzzle Game but achievement to goal is hard.
It is hidden path finder Game player have to find the path to achieve the goal
This puzzle Game is physics based gaming
This Game is easy to learn but hard to master
Screenshots: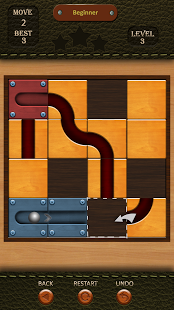 Download Free: Rock The Ball
Features:
Rock the Ball Puzzle Game has beautiful features.
Endless Exciting level for player
No time restriction player can play at their own pace.
Daily Reward bonus
Beautiful eye-catching Graphics display.
Rock the ball Game supported both smart android phone and tablets
Your game progress is saved online with Google play
Notice:
Player of this Game Rock the ball should be careful about 'Save' and 'load' button it works only once.