Jan 18, 2016, 3:57:33 AM via Website
Jan 18, 2016 3:57:33 AM via Website
"Welcome to the 3D Pool 8 ball Billiard Snooker game! Waiting for your pool party game and feel like pool live tour? How about a nice little game of pool? This is the No.1 Pool game in Android market and it's totally FREE.Get your chalk out, grab a pool cue and get ready to play a game of 8-Ball pool. Pot balls of your color-group in any order and in any pocket and pot the black ball last, in this classic 8-ball pool game.
Download Link: goo.gl/qYmxLF
Game Features:
1. Realistic 3D ball animation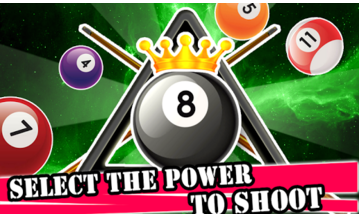 2. Touch control for moving the stick
3. Smooth Game play
4. Straight Pool Game (no rules)
How to play:
Single Player Mode (no rules)
The object of the game is to pocket your set of assigned balls. The more balls sink the higher scores you get. Touch the screen to adjust the direction and drag down the power-up in the RIGHT to strike.
So, Grab this cool pool and billiard game and be the master of pool billiard games"