Dec 22, 2015, 11:43:12 AM via Website
Dec 22, 2015 11:43:12 AM via Website
This Color Blindness test is designed to test if you are color blind or have weaknesses seeing certain colors.
The test includes 18 Ishihara test plates that should be enough for you to test whether you have problems seeing colors.
The app is available here.
I tried to make the app as simple as possible.
What do you think about it?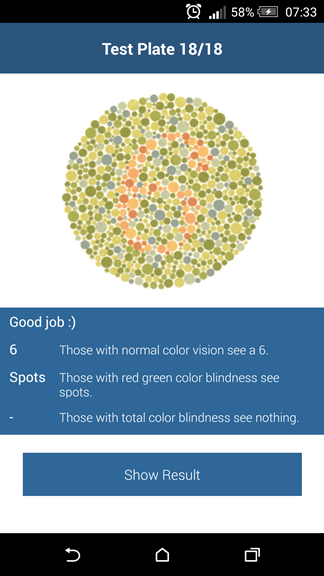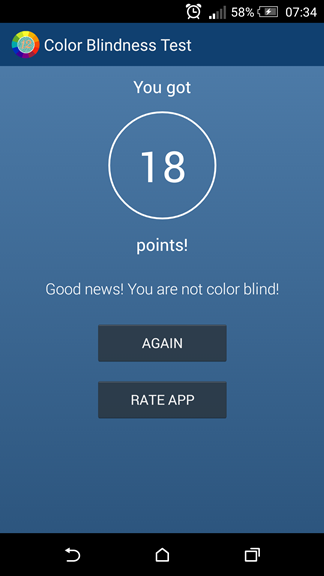 — modified on Dec 22, 2015, 11:44:33 AM