Dec 22, 2015, 2:19:31 AM via Website
Dec 22, 2015 2:19:31 AM via Website
Subject - Review My First Android App - 'Would You Choose?'
Team,
I am new to android programming & I have published my first android app "Would You Choose".
I would request you to kindly review my app.
1) App Name - Would You Choose?
2) Publisher Name - Android-WP Developer
3) App Category - Games (Casual)
4) Brief overview of app
You NEED this app!" - Random Guy.
Answer entertaining questions and Would You Rather type questions. I could take more of your time explaining it, but you should really just download the app!
You can now answer some of life's most challenging questions, such as:
Imagine, if you are given Million Dollars; however, you have to spend million dollars in a day?
Would you rather know
a) What happens after death
b) How the world began
Which one you prefer
a) Live one life that lasts 1000 years
b) Live 10 lives that last 100 years each
• With 50+ questions and new every day the fun never ends!
• Questions will add every week
• Share questions with your friends and see what they answer!
5) Link to download app
Google Play Store link: play.google.com/store/apps/details?id=com.AndroidProd.AndroidDev.WYC.WouldYouChoose
6) Free App
7)Promotional images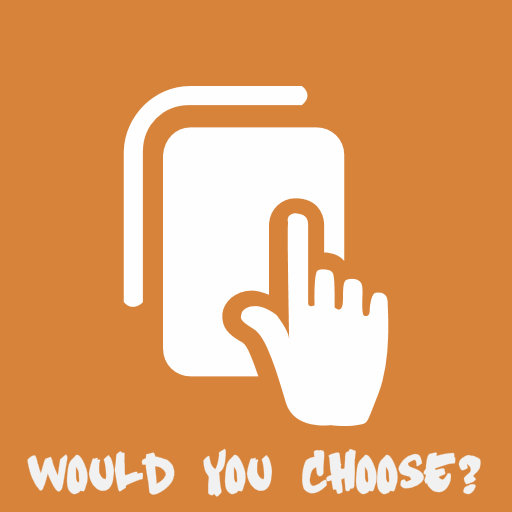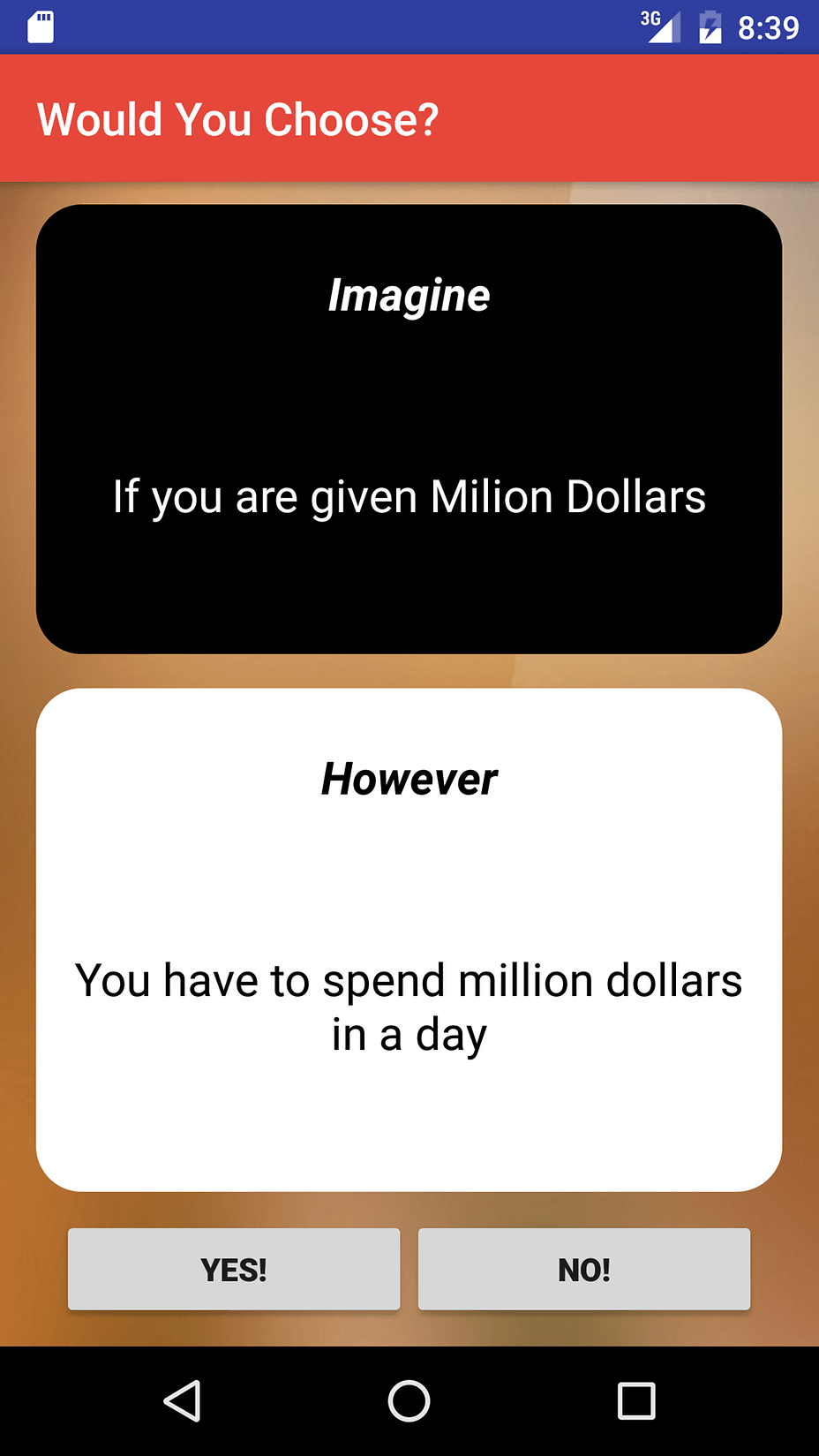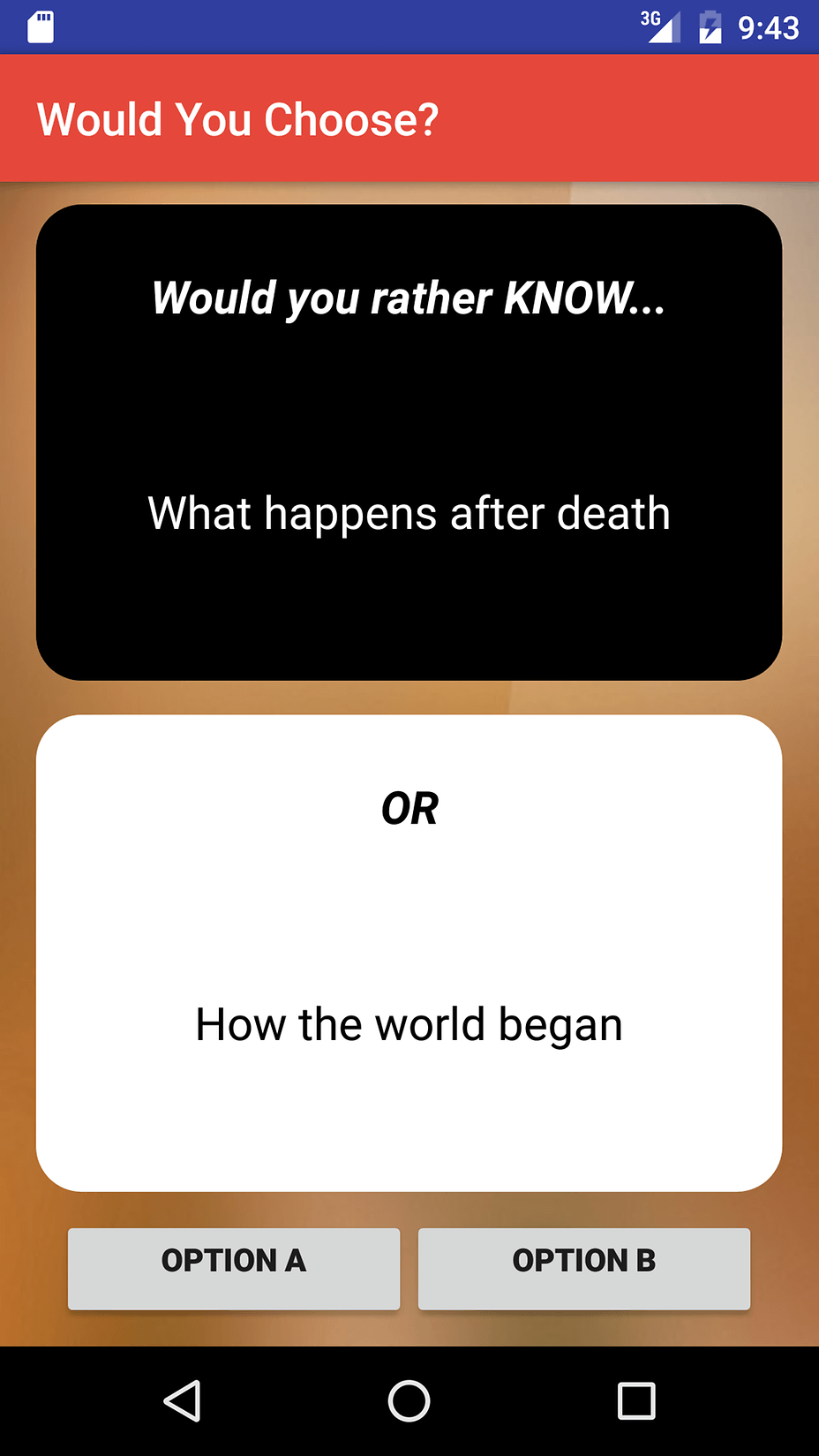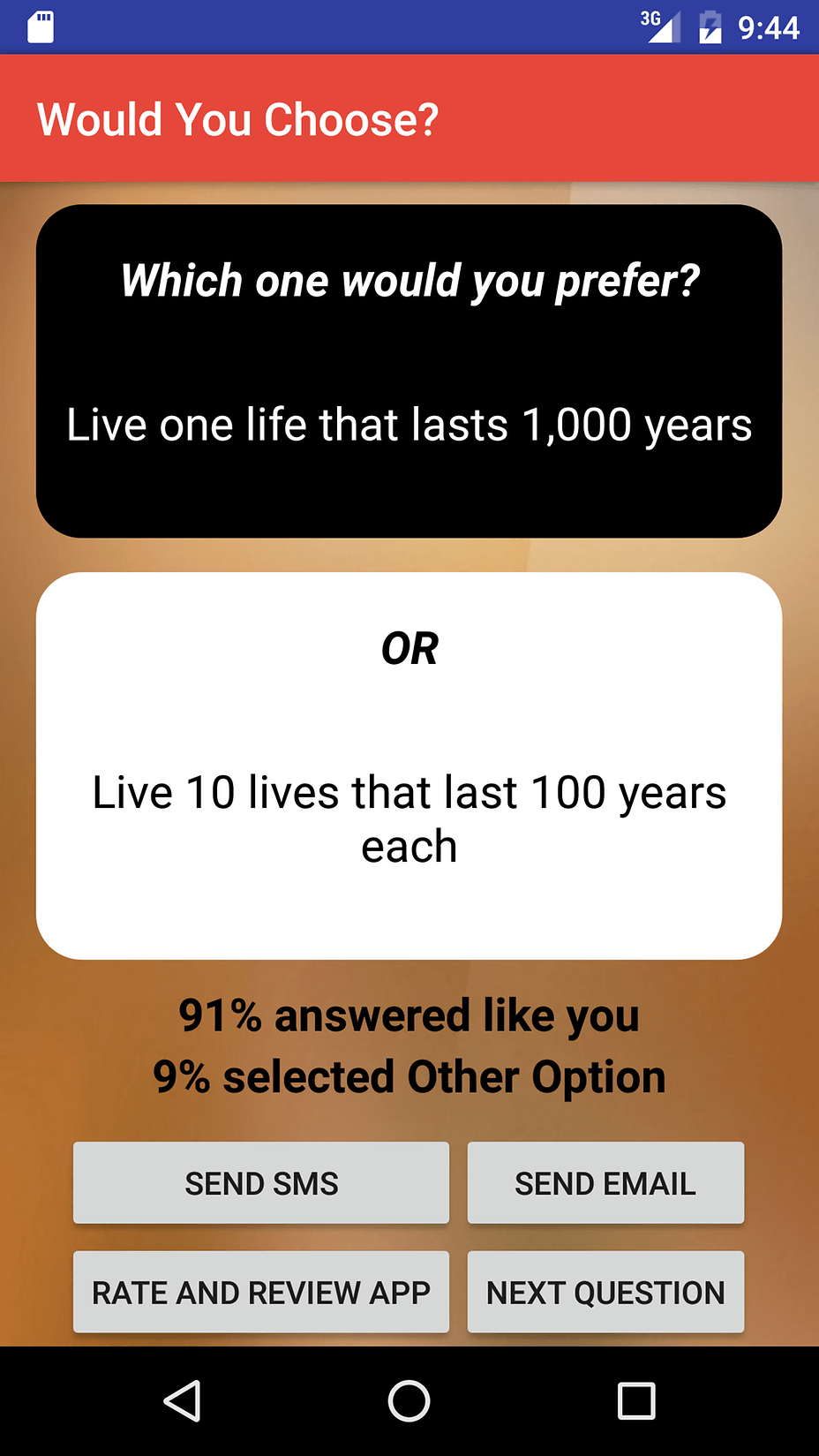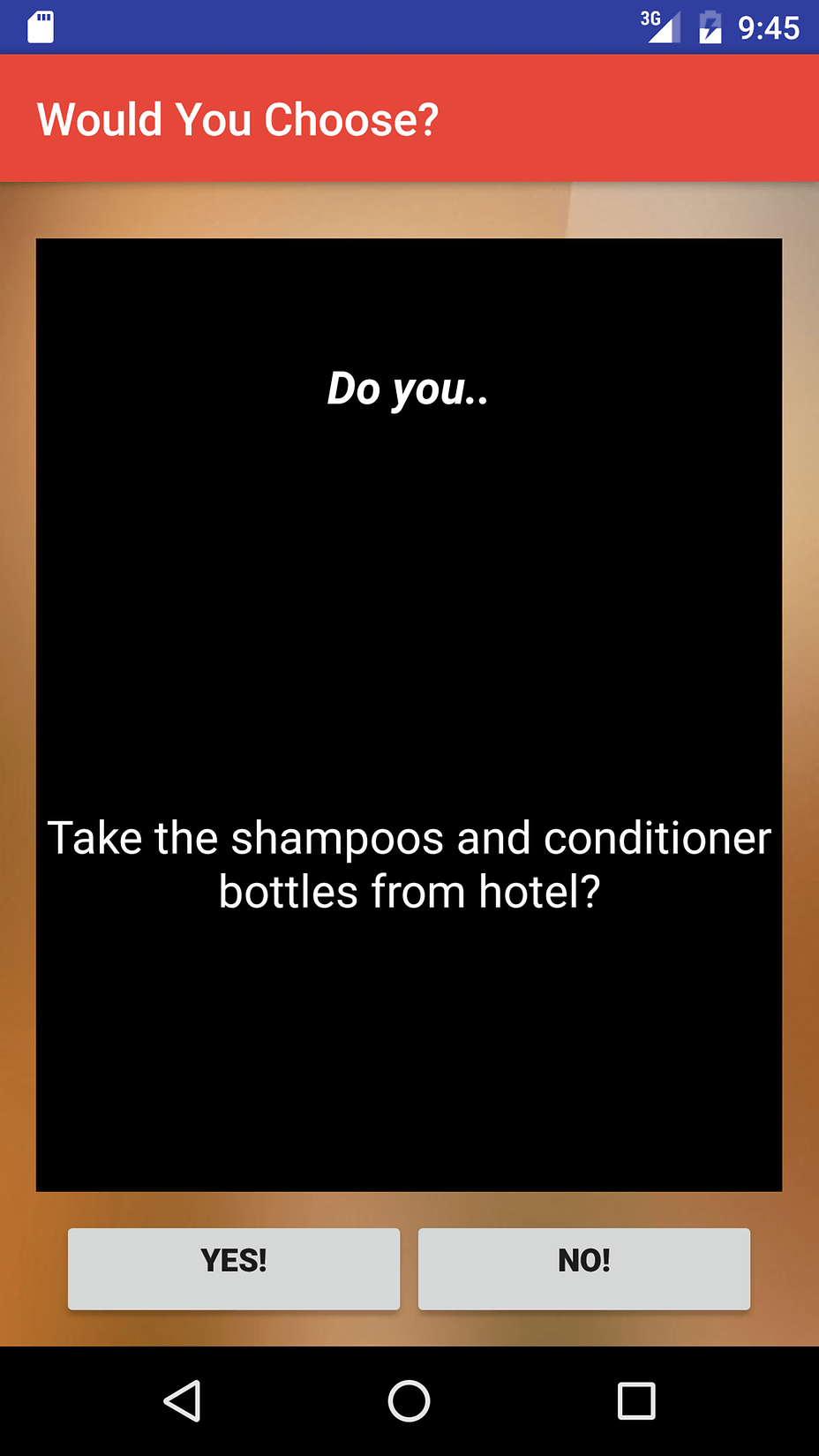 Thanks,
Android-WP Developer