Dec 14, 2015, 7:04:47 AM via Website
Dec 14, 2015 7:04:47 AM via Website
Hello People!
My name is Xiao Lianji and i work for Apptellect Inc Canada. I wanna present our android application which is absolutely FREE and is available at major android app stores including Google Play.
UrduTimes is the best mobile app and online newspaper to get international breaking news. Either its American, Chinese, UK, Indian or Pakistani news headlines, UrduTimes is always there to provide all the latest Urdu news including sports, education, business, science and technology, showbiz, entertainment and weather.
Our fresh, brand new and redesigned Urdutimes app for Android phones and tablets is now available for you to download. Read daily headlines, breaking news, top stories & news of latest events and happenings from around the world, United States (US), Canada, United Kingdom (UK), Pakistan and India in Urdu. Receive real-time news of the day with breaking news alerts on your phone.
Features
- Browse news stories from different categories of your interest like World, Health, Science, Technology, Showbiz and Entertainment etc
- Get news stories from your own city and country. Urdutimes uses GPS to identify your current location and delivers news of your area
- Pull to refresh on news listing to fetch latest news
- Photo gallery to read interesting news
- Beautiful Nastaleeq Urdu font for comfortable news reading experience
- Get breaking news alerts and read top stories as soon as they happen anywhere in the world
- Sign up with Urdutimes to participate in the discussion by posting comments and liking news
- Share news on Facebook and Twitter through social media integration of Urdutimes
- Bookmark news to read them later
Screen Shots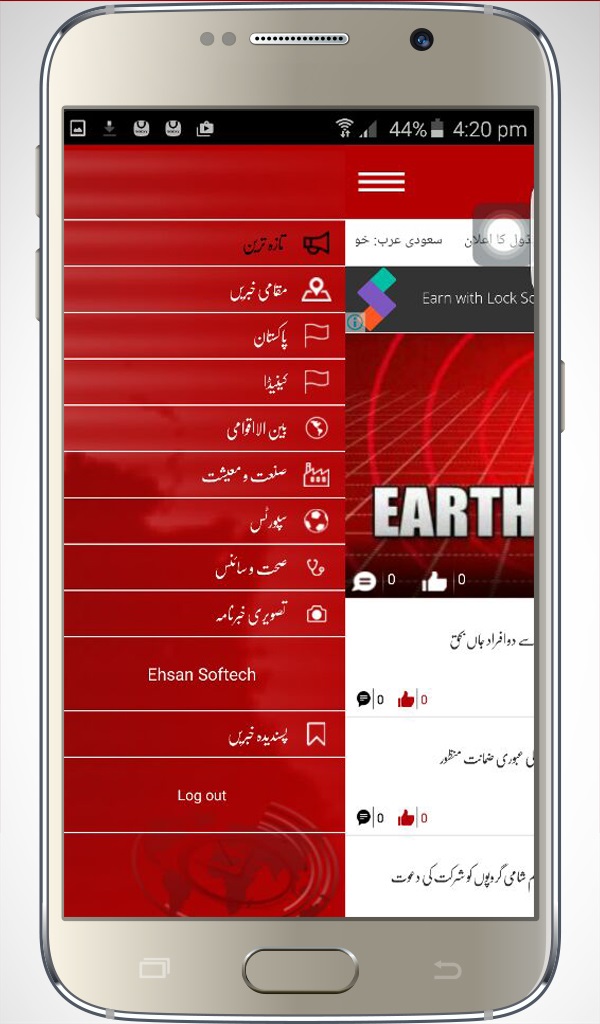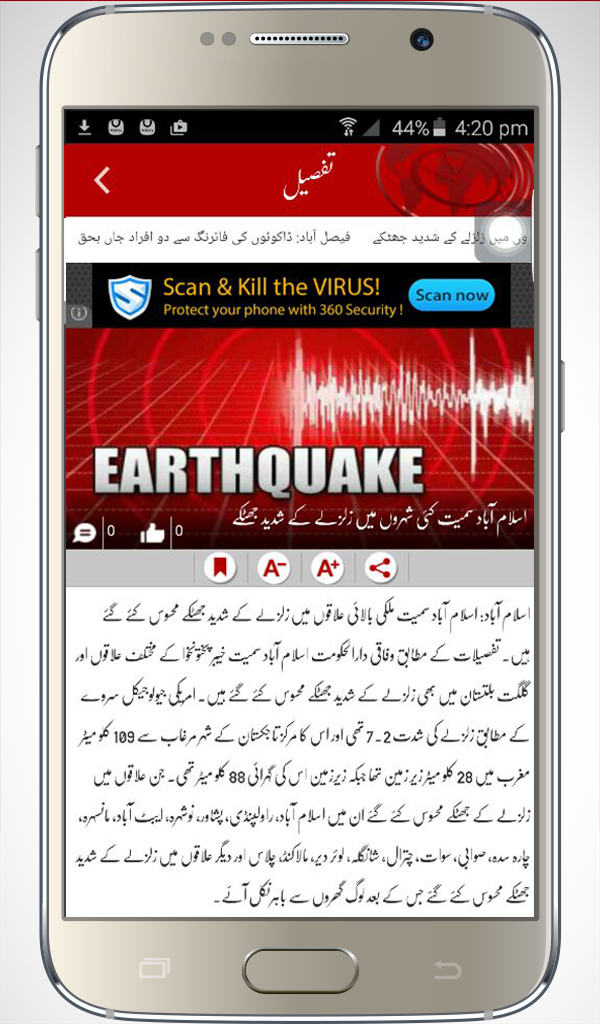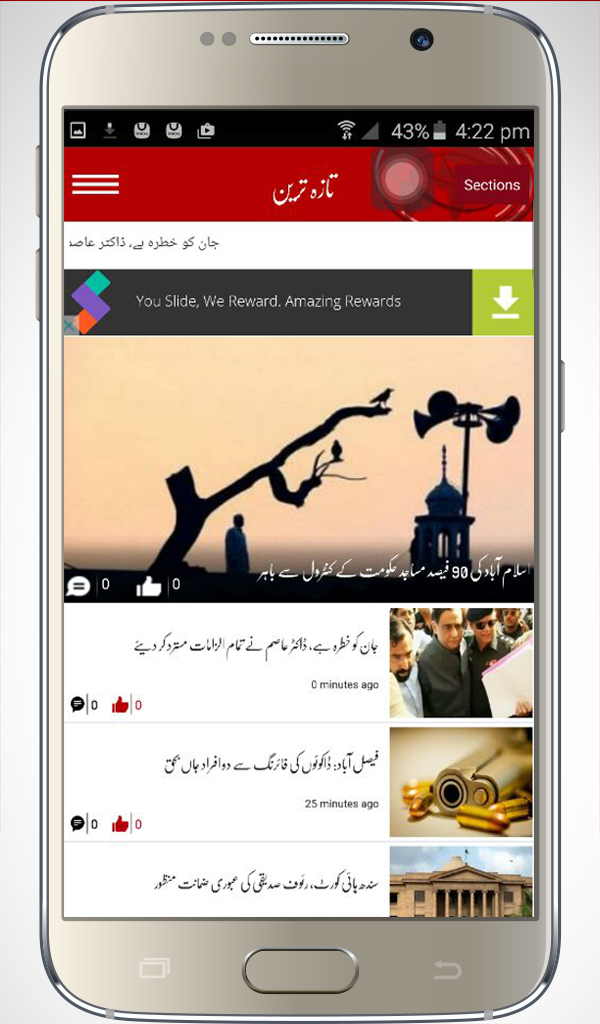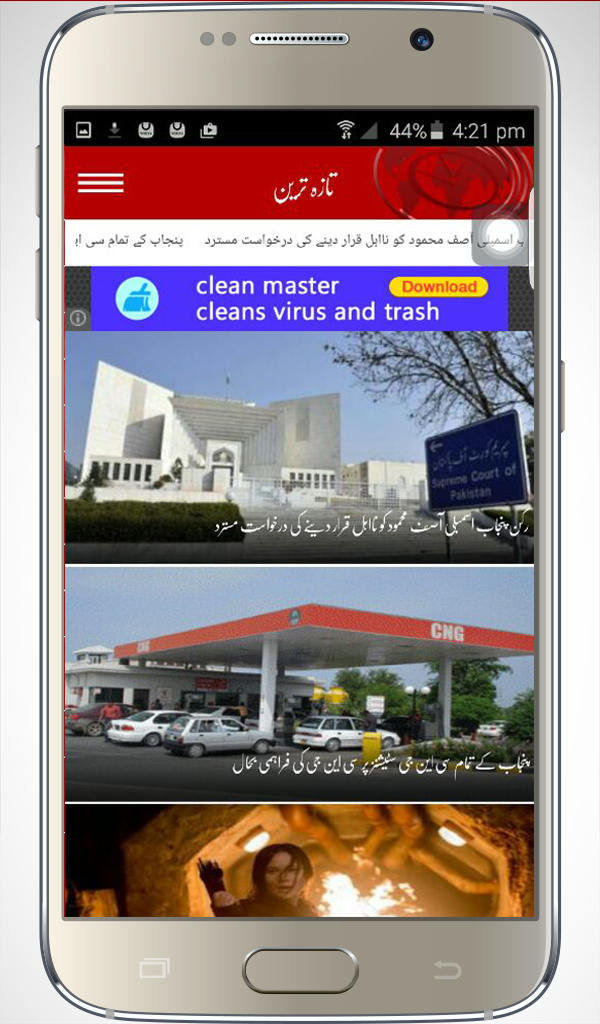 Minimum Requirements
- Android OS 3.0(HoneyComb) and later
UrduTimes is North America's first Urdu newspaper which is published from several places in the world including Washington D.C, Miami, Atlanta, Detroit, Chicago, Houston, Los Angeles, Toronto, Montreal, London, Uk, Birmingham and Manchester. UrduTimes has become North America's largest Urdu News publishing platform and printed newspaper, a trusted name in the world of journalism.
Google Play
ID: com.apptellect.urdutimes