Dec 13, 2015, 8:50:00 PM via Website
Dec 13, 2015 8:50:00 PM via Website
Hi all,
Christmas is coming, so here are our new memory game. It's an addictive memory game for matching Christmas Pictures. Test your skills now!
play.google.com/store/apps/details?id=com.appfungame.matchpictureschristmas


"Christmas Matching Pictures" is a puzzle game of pairs matching for adults and children. It is a fun memory game, which can help children to develop and improve recognition, concentration and memory skills.
Parents can also play this game with their children, for an unlimited fun and memory training. It helps kids to learn and recognize different Christmas pictures.
This game is suitable for children of all ages, babies, toddlers, preschoolers, and teens. Boys and girls loves memory games.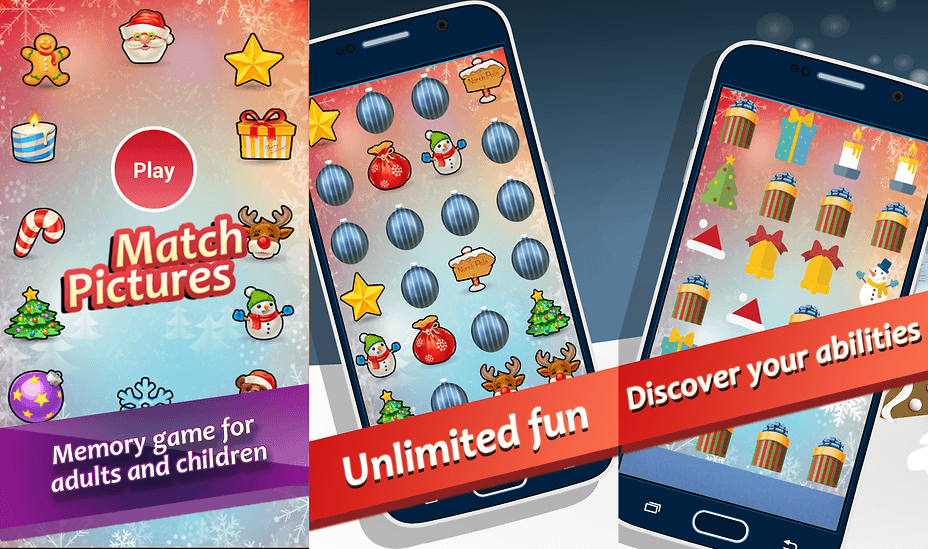 play.google.com/store/apps/details?id=com.appfungame.matchpictureschristmas