Dec 12, 2015, 4:18:33 PM via Website
Dec 12, 2015 4:18:33 PM via Website
"Color Flood Filler" - free classic game with no ads. 2 or 4 players (human or bot), fog of war, and maze levels.
Try first 5 levels.

Then try the harder AI.
Good luck.
Link to game on Google Play: play.google.com/store/apps/details?id=com.mosync.app_FloodFiller
Longer description:
To win - own the half of all cells first;
Tap the screen to select the new color for your tiles, to own nearby free tiles of the same color;
Touch and Hold the screen to see full game info;
Tap during the animation to make it faster;
Press "Menu" or "Back" for more control.
I think it's a filler with biggest settings number you've ever seen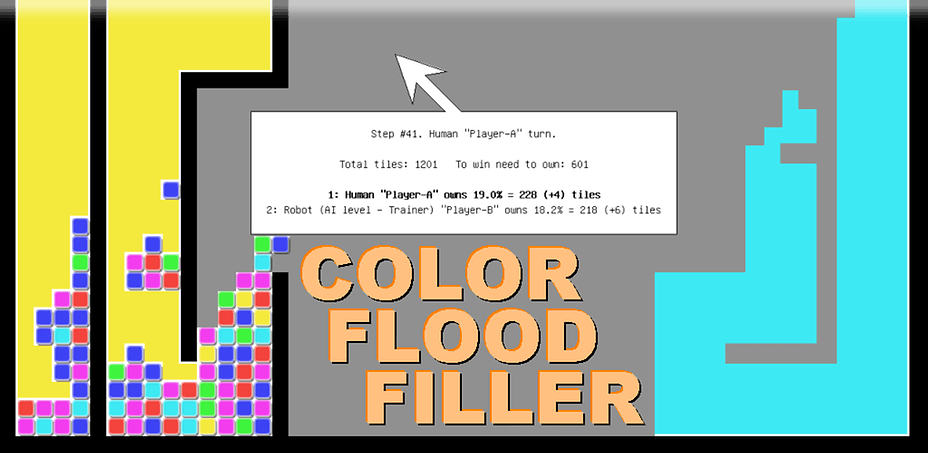 — modified on Dec 12, 2015, 4:39:59 PM