Dec 3, 2015, 5:15:09 AM via Website
Dec 3, 2015 5:15:09 AM via Website
A cool new app CardFolder
★★★ Introducing CardFolder ★★★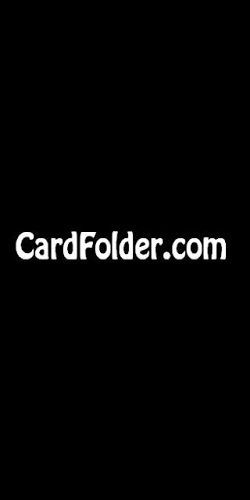 Description:
CardFolder has been designed around one basic fundamental – Make life easy. It is a holistic contact management application that organizes all your business cards in digital format.
The application creates a digital card for you; or you can upload a scanned copy of your business card and it also provides you with a personalized card folder. You can create, manage, update, suggest, search, forward and exchange your business cards; all using one single application. A simple design and very user friendly product... and above all - its Free! There are no paid premium services or hidden costs whatsoever.
You can easily exchange your namecard with anyone in the same location as you. Just the way you would physically exchange your printed card, now you can do the same with a simply click on your smartphone. You shall always have access to latest details in your CardFolder and you will never loose any card again. Whenever you update your details, your card in everyone's folder would automatically get updated too.
The CardFolder can be used in several innovative ways. While both business and personal contacts can be managed, Businessmen and Professionals can use it to promote their products & services as well!
The Application is a result of a passion to continue finding innovative ways of using technology for adding value in people's lives through environmental friendly alternatives. Besides benefiting all global netizens using this application; this will also have a positive environmental impact on account of lesser paper being consumed and fewer trees being cut.
And this is just a start. While the CardFolder application is almost ready for the market we have a vision to evolve it further and have exciting new additional features in the pipeline for enhancing this platform. These include upgrading card folder, creating e2e communication platform, enhancing B2B features and integrating emerging new platforms.
Requirements: Android 3.0 and up.
Available for Android.
I recommend you to download this free and awesome app.
Enjoy!!